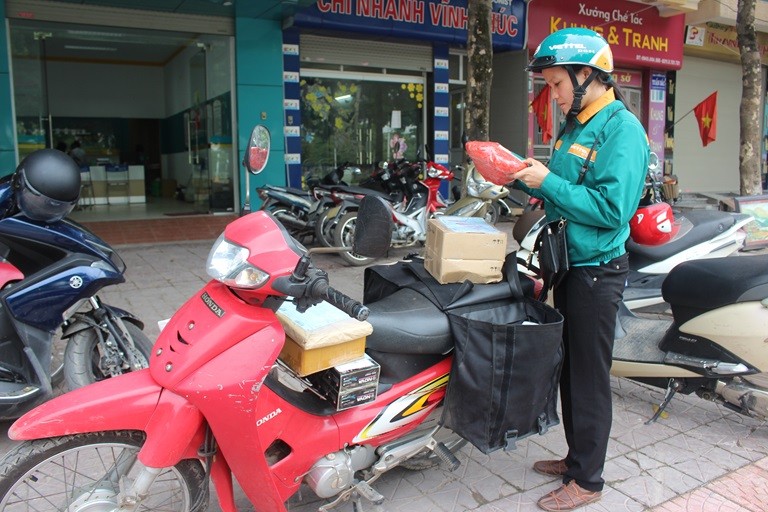 Illustrative image. Photo: Kim Ly
The Viet Nam E-commerce and Digital Economy Agency (IDEA) forecasts that the Vietnamese e-commerce market will reach US$10 billion this year.
The agency also estimated that delivery services would record a revenue growth of 30-40 per cent, with the market growing 20 per cent and large companies taking a bigger share.
In a Google-Temasek report on e-commerce in ASEAN countries, the Vietnamese e-commerce market is estimated to increase from $4.6 billion last year to $23 billion by 2025.
The strong growth of e-commerce is beneficial for other supporting industries, such as logistics and e-payment services.
However, the competition in the delivery industry is high as new competitors entered the market in the 2018-19 period, such as Grab Express.
The European Union − Viet Nam Free Trade Agreement (EVFTA) is expected to take effect from the second half of this year. FDI capital is expected to continue creating demand for business-to-business (B2B) transport and seaport services. E-commerce growth will increase the business-to-customer (B2C) and customer-to-customer (C2C) transport.
VNF/VNS