In Pictures: Made-in-Vietnam Covivac vaccine's human trial procedures
All volunteers get general health checks, have their blood samples and pregnancy test taken before getting the indigenous Covivac vaccine Monday morning at Hanoi Medical University.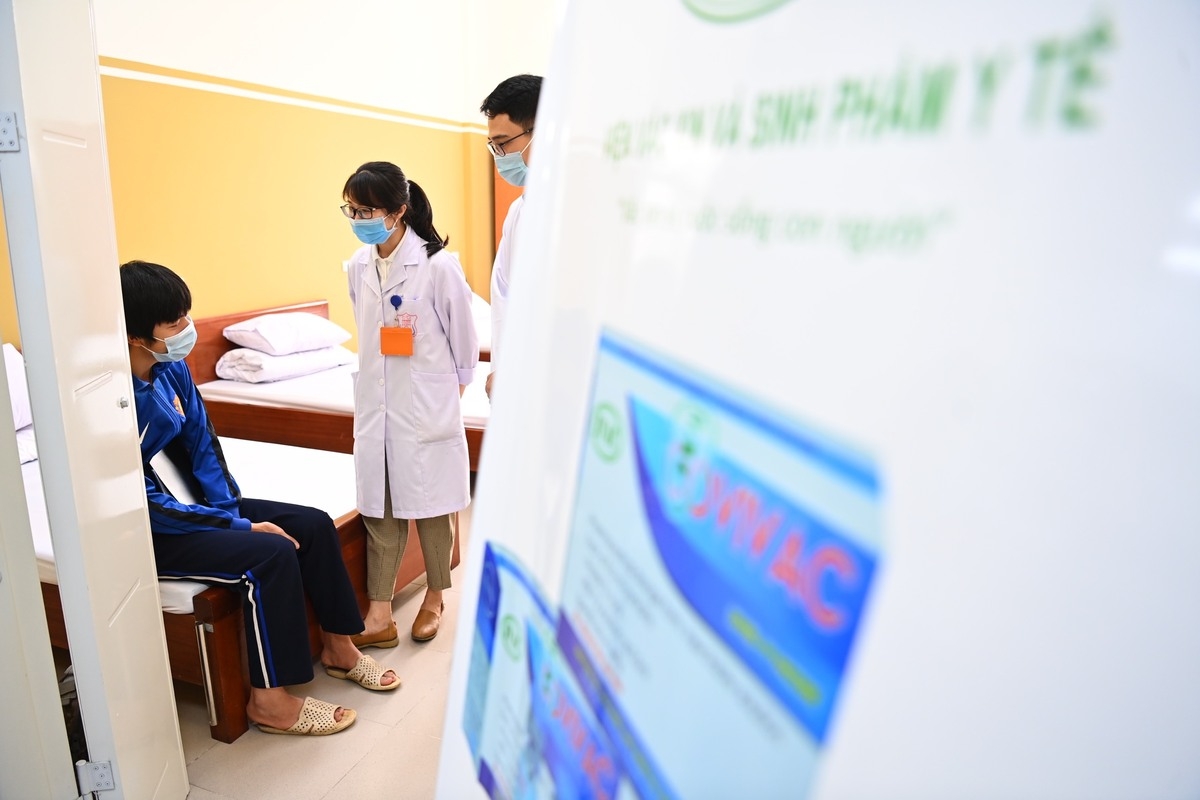 (Photo: VNE)
The first six volunteers, including 3 females and 3 males, have all received the jab by early noon, March 15. Covivac is the second COVID-19 vaccine in Vietnam to enter the human trials.
The volunteers must first prove that they are physically eligible to get the vaccine, which involves survival indicators measurement, physical examination, screening, test sampling, pregnancy test (for females only). If all the ratios are satisfied, these people will wait for their turn in the waiting room.
(Photo: VNE)
Medical staff taking volunteers' samples prior to injection. The initial screening process takes approximately 15 mins.
(Photo: VNE)
Volunteers are to be consulted for the second time about the trial procedures and post-vaccination monitoring, as reported by VNE.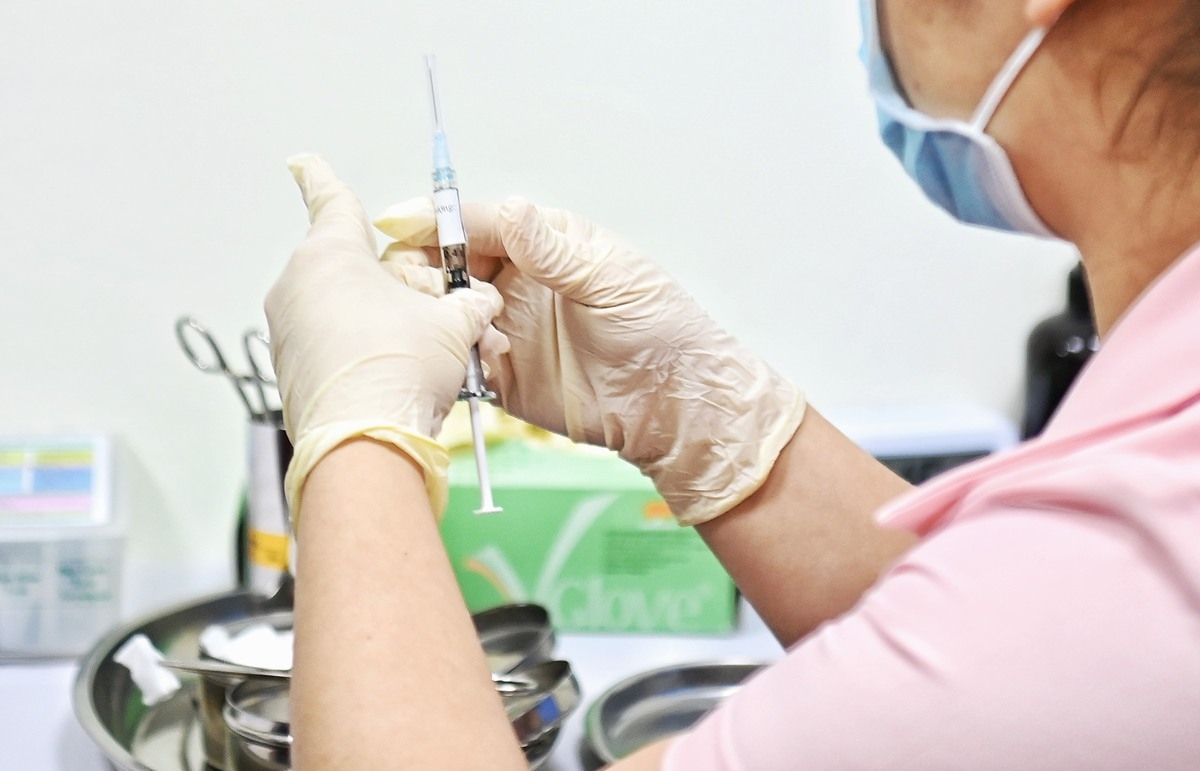 (Photo: VNE)
The 6 volunteers are randomly given either placebo or four different doses of Covivac, including the 1mcg dose, mcg, 10 mcg, and 1 mcg supplemented with adjuvants.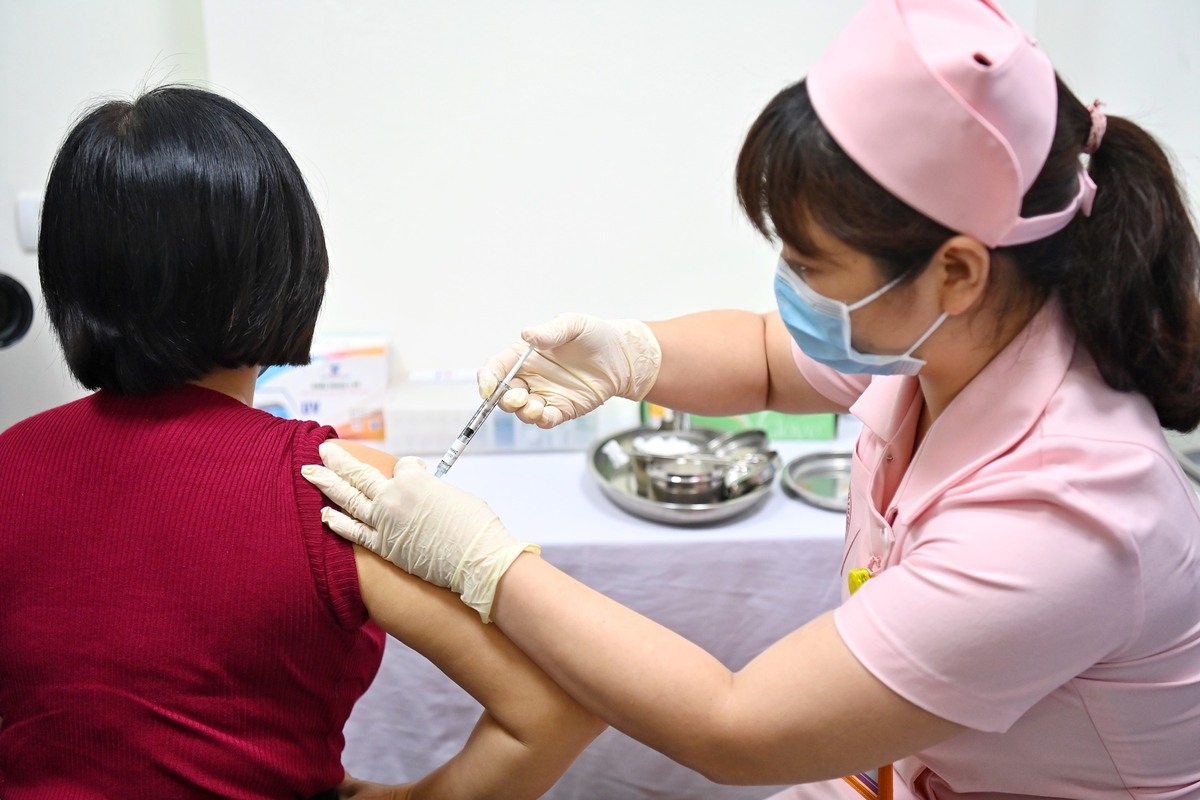 (Photo: VNE)
Each individual will get two injections of Covivac, 28 days apart. The remaining 114 volunteers will be divided into 4 groups as planned, with each group expected to get the vaccine 8 days apart.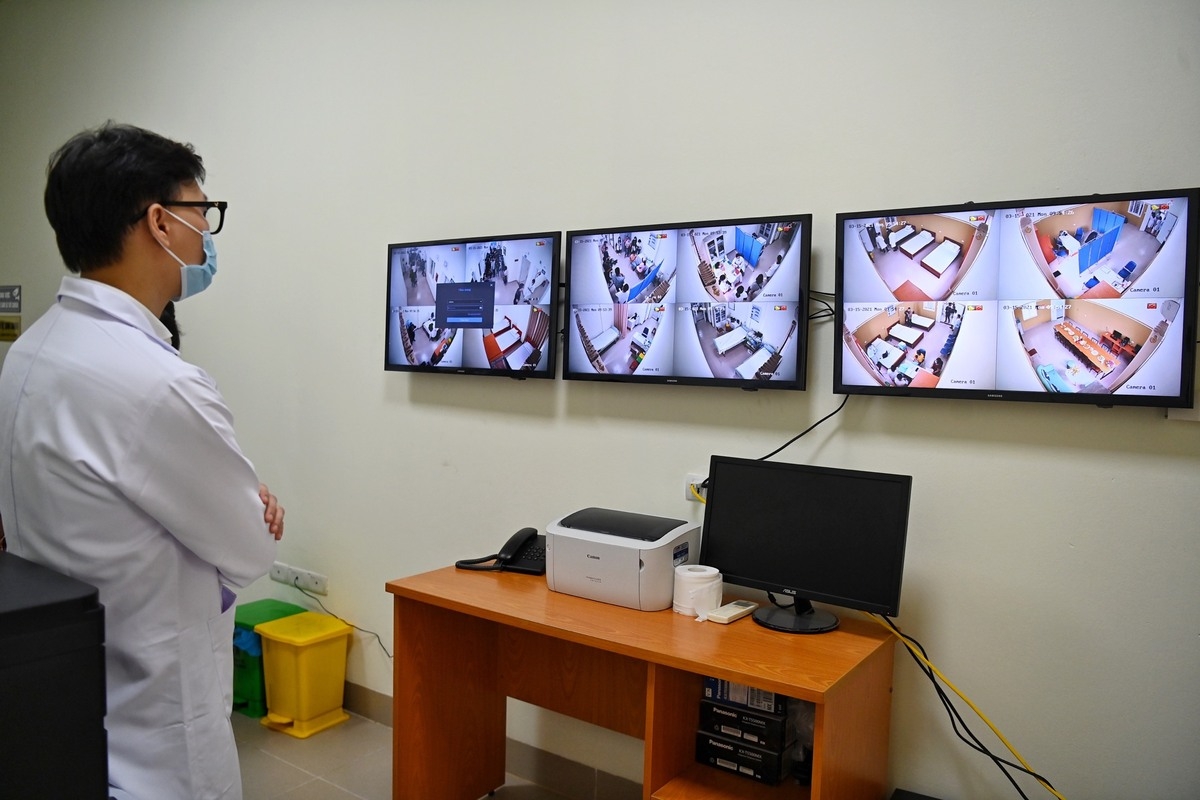 (Photo: VNE)
Throughout the trial, one medical staff from the research team monitors the whole procedure through a surveillance camera. In case there are any abnormalities during or before the injection, medical response will be timely given.
(Photo: VNE)
A 25-year-old volunteer (in yellow) is having her body temperature checked. She is the first volunteer to be injected with the made-in-Vietnam Covivac vaccine.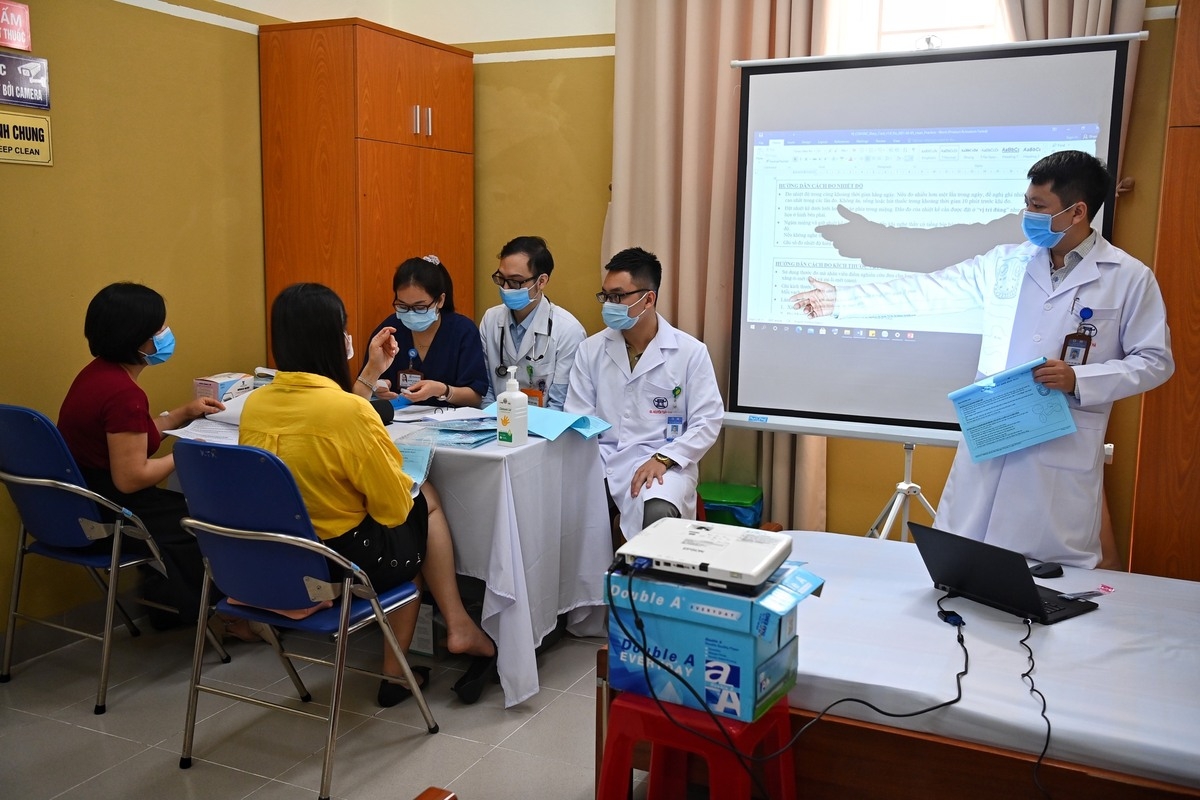 (Photo: VNE)
Volunteers are monitored for 30 mins in the area opposite the vaccination room. They will stay at Hanoi Medical University for another 24 hours. They are instructed how to follow their health and write dairy themselves.
Covivac is studied and developed by the Institute of Vaccines and Medical Biologicals (IVAC). It was proved effective on animals back in January. Clinical results in India, the US, and Vietnam showed the candidate was immunologically effective against the new coronavirus variants in the UK and South Africa.
The vaccine is expected to be launched later this year after passing through three phases of human trials. Moving forward, the IVAC plans to offer the Covivac vaccine at a price of VND60,000 (US$2.6) per dose.
Meanwhile, Nanogen's Nanocovax vaccine was Vietnam's first homegrown COVID-19 vaccine to enter human trials (starting December 2020). The promising vaccine is currently under the second trial phase which involves 560 volunteers.
Another imported COVID-19 case was reported on March 14 evening, bringing the total number of infections in the country to 2,554, the Ministry of Health said.
The new patient is a Japanese expert who has been quarantined since his arrival at Ho Chi Minh City's Tan Son Nhat International Airport on March 10. His sample showed a positive result and he is now treated at Cu Chi COVID-19 treatment hospital, according to Vietnamplus.
Of the total number, 1,594 are domestically-transmitted cases, including 901 infections since the third outbreak hit the country on January 27.
According to the Treatment Subcommittee under the National Steering Committee for COVID-19 Prevention and Control, a total of 2,086 patients have recovered from the disease, while the death toll was kept at 35.
Among active patients undergoing treatment at medical establishments nationwide, 48 tested negative to coronavirus SARS-CoV-2 once, 48 twice, and 91 thrice.
As many as 39,613 people who had close contact with confirmed COVID-19 patients or entered Vietnam from pandemic-hit regions are being quarantined across the country, including 503 in hospitals, 16,056 in state-designated establishments, and 23,054 at their residences.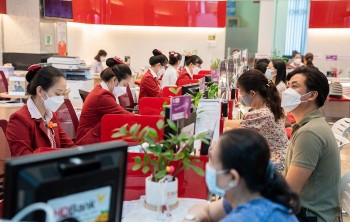 Economy
Vietnam Business & Weather Briefing (August 12): Air passengers reach a record number in July, seafood exports expected to reach 3 billion USD in Q3