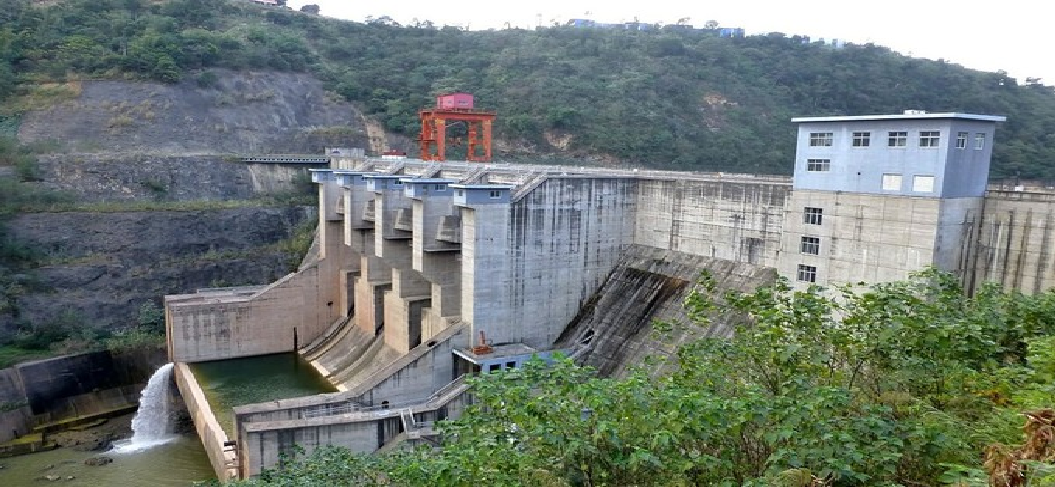 The Madushan Dam in Yunnan Province, China, December 22, 2016. Photo courtesy of User: Vmenkov under Creative Commons via VnExpress
China's Madushan Dam opened its floodgates for eight hours on August 20, prompting Vietnam's northern localities to take precautions over rising water levels in the Red River.
Authorities in the border province of Lao Cai expressed concern that the water level could rise to alarming levels, VnExpress reported.
China's Hekou Yao County announced recently that the Madushan Dam would open its floodgates from 9 a.m. to 5 p.m. on August 20 as heavy rains had caused the dam to reach its maximum capacity, said Vu Van Cai, Director of the Department of Foreign Affairs of Lao Cai province. He cited a communication to this effect from the Hekou Yao Department of Foreign Affairs.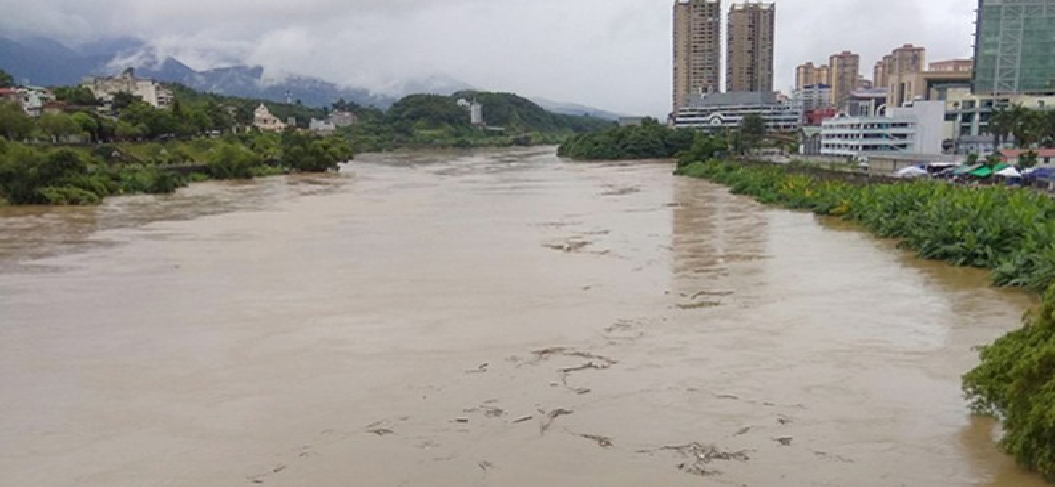 Vietnam's northern localities have take precautions over rising water levels in the Red River. Photo: Thanh Nien (Youth)
The amount of water discharged has not been confirmed by Chinese authorities, Cai said.
"They did not provide a specific number, only saying that water levels in the Red River would be higher than what it was on August 18. This morning (August 20), the water level in Lao Cai Town was 80.2 m," he added.
As of August 20 afternoon, a Chinese station about 80 km from the Vietnamese border observed the water level slowly rising, according to Vietnam's National Center for Hydrometeorological Forecasting.
However, considering the dam's capacity to hold around 550 million m3 of water, the impact of the water discharge would not be too significant, said Tran Quang Hoai, deputy head of the Central Steering Committee for Natural Disaster Prevention.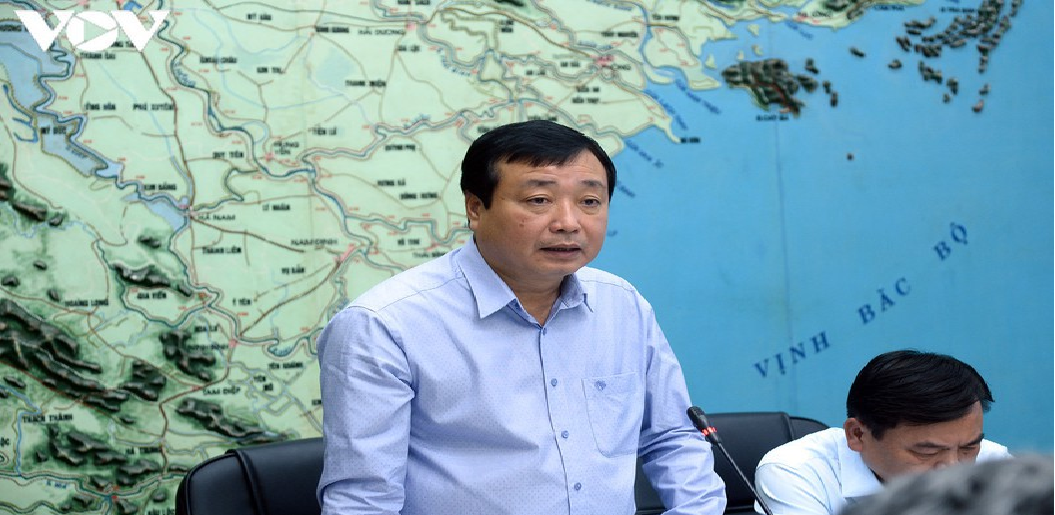 Tran Quang Hoai, deputy head of the Central Steering Committee for Natural Disaster Prevention. (Photo: VOV)
Nevertheless, provincial authorities have requested districts and communes located along the river, including Lao Cai Town and the districts of Bao Thang and Bao Yen to stop fishing activities and waterway traffic, and to deploy flood prevention measures.
Other northern Vietnam localities, including the provinces of Yen Bai, Phu Tho and Vinh Phuc as well as the capital city of Hanoi should also closely monitor the situation to prevent flooding and landslides, evacuating vulnerable people if necessary, the Central Steering Committee for Natural Disaster Prevention said on August 20.
The Madushan Dam, in China's Yunnan Province, has a capacity of 300 MW and is about 350 km from Vietnam's border.
The Red River, over 1,100 km long, originates in China and runs through Lao Cai, Yen Bai, Phu Tho, Vinh Phuc and Hanoi. The river section that flows through Vietnam is about about 510 km long.
Heavy rains continue to hit the north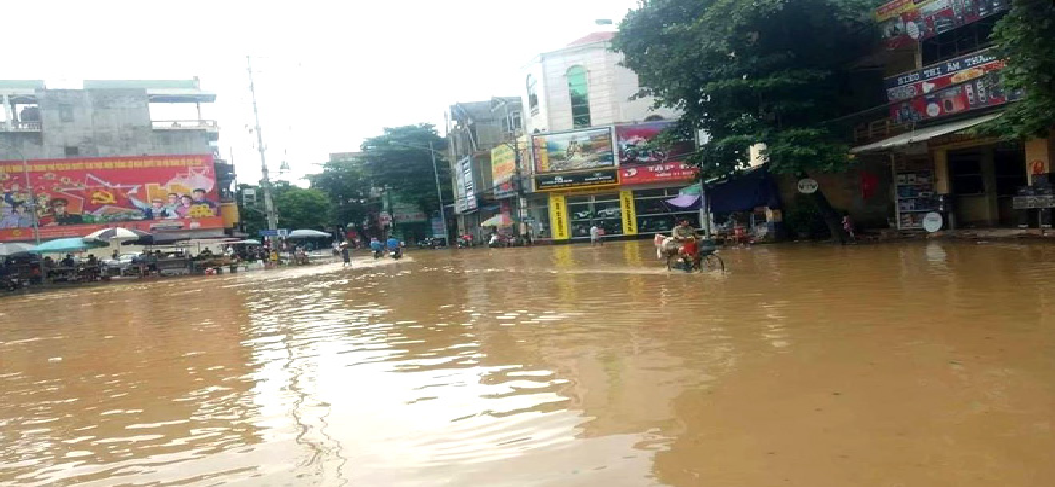 Hong Ha ward, Yen Bai province. Photo: baoyenbai.com.vn
Heavy rainfall is expected to pound the northern region for the next two days, with rainfall expected to be between 50 and 150mm due to the impact of typhoon Higos, the fourth typhoon this year, the National Hydro-meteorological Forecast Centre said.
From August afternoon, some areas of Cao Bang, Bac Kạn, Lang Son, Ha Giang, Tuyen Quang and Thai Nguyen provinces and the northwest region are expected to see 100 to 200mm of rain accompanied by strong winds, lightning and whirlwinds, Viet Nam News said.
Flash floods, landslides and flooding are predicted to hit Son La, Hoa Binh, Dien Bien, Lao Cai, Thanh Hoa, Nghe An, Ha Tinh and Quang Nam provinces.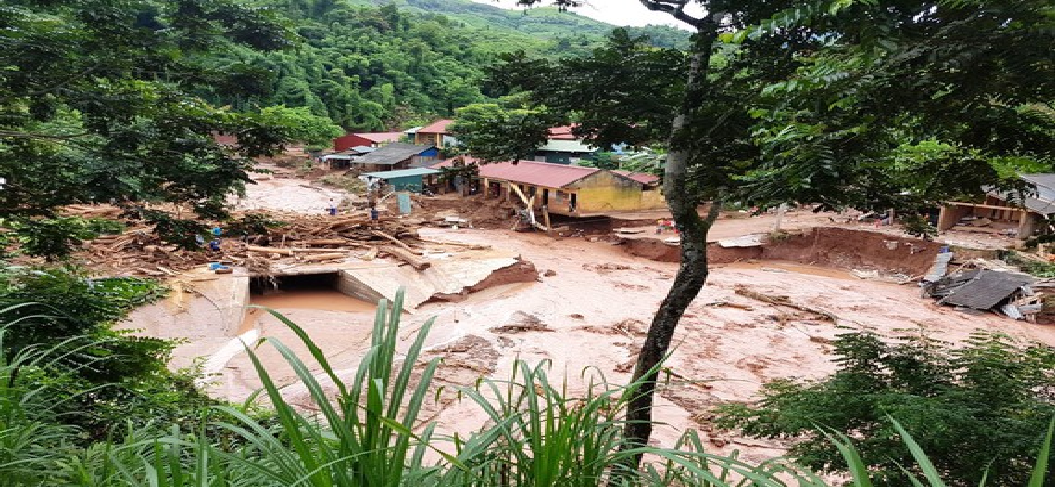 Floods hit Nam Po district, Dien Bien province on August 18. Photo: Sai gon Giai phong (Liberated Saigon)
Due to the impact of the southwest monsoon, the Central Highlands and the southern region are forecast to experience showers, thunderstorms and even heavy rain in the afternoon and evening.
The centre has also warned of possible whirlwinds, lightning and strong winds.
Floods and landslides triggered by torrential rains in northern Vietnam have killed seven people and injured another four since August 17. The houses of around 1,000 families have been damaged and many households have been evacuated to safer ground.
Natural disasters, including drought, floods and landslides, killed 133 Vietnamese citizens last year and caused losses of around VND 7 trillion (USD 302.6 million), according to the Ministry of Agriculture and Rural Development.
In the first half of this year, natural disasters including drought, flooding and landslides, killed 47 people and inflicted damages of VND 3.3 trillion, statistics show./.
Rosy Huong