Massive flooding in China: World's largest hydroelectric dam ushers in largest flood peak
The Three Gorges Dam in central China's Hubei province has seen the largest flood peak since the construction of the reservoir.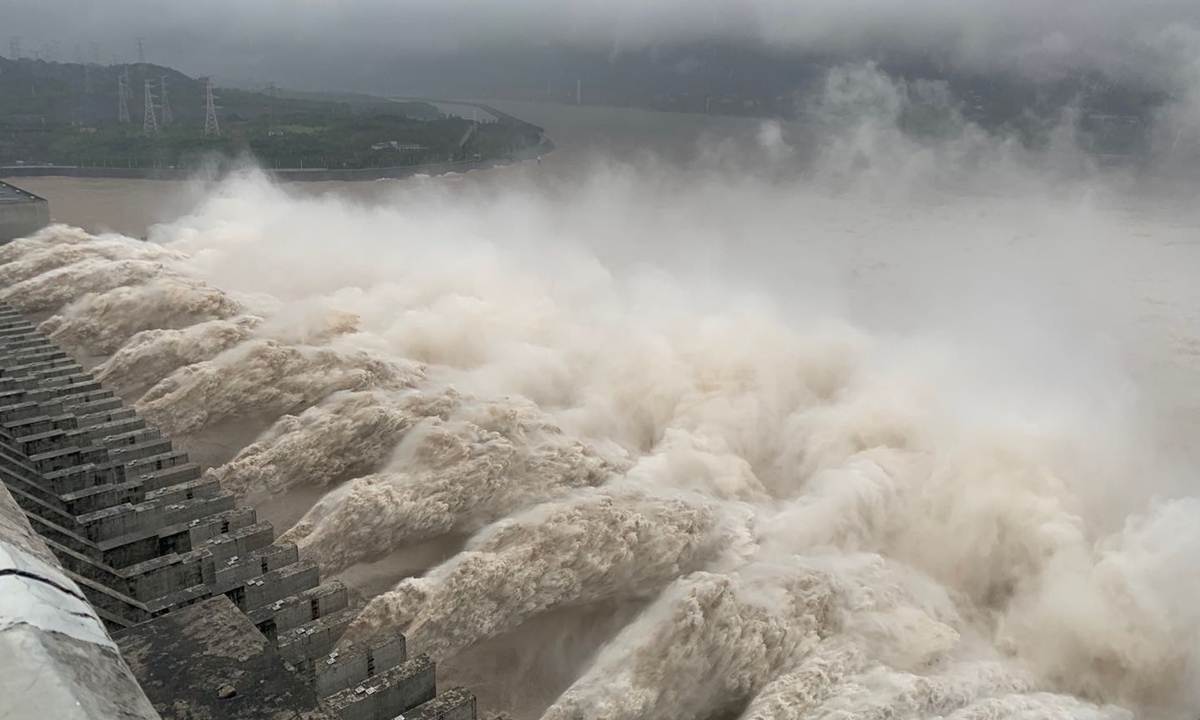 Three Gorges Dam. Photo: Global Times
The Three Gorges Dam in central China's Hubei province has seen the largest flood peak since the construction of the reservoir, reaching 75,000 cubic meters per second at 8 am on August 20, exceeding the largest inflow in history.
Eleven of the reservoir's spillway holes have been opened, discharging 49,200 cubic meters of water per second. The dam has 23 deep spillway holes and 22 surface spillway holes to efficiently release flood water and allow it to stay firm, Global Times reported.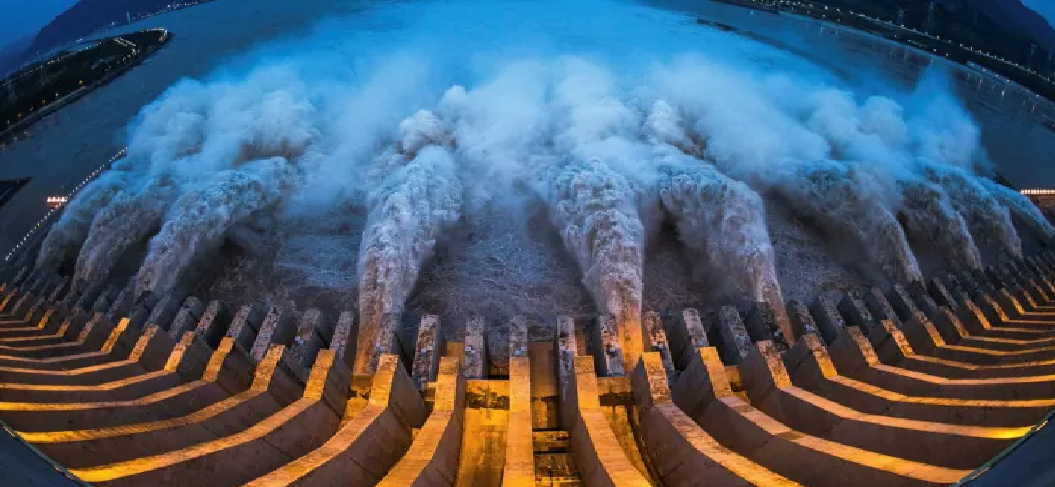 The flow rate of water into the massive Three Gorges dam was at 75,000 cubic metres a second on August 20, topping the previous 2012 record of 71,200. Photo: Xinhua
Both inflow flood peak and discharge flow detected are higher than what authorities forecast on August 19, when the Ministry of Water Resources raised the emergency response to flooding from Level-III to Level-II.
The Three Gorges Corp said in a statement sent to the Global Times on August 19 that an "elaborate deployment and operation" plan will be carried out to ease the flood defense pressure for Southwest China's Sichuan province and Chongqing Municipality.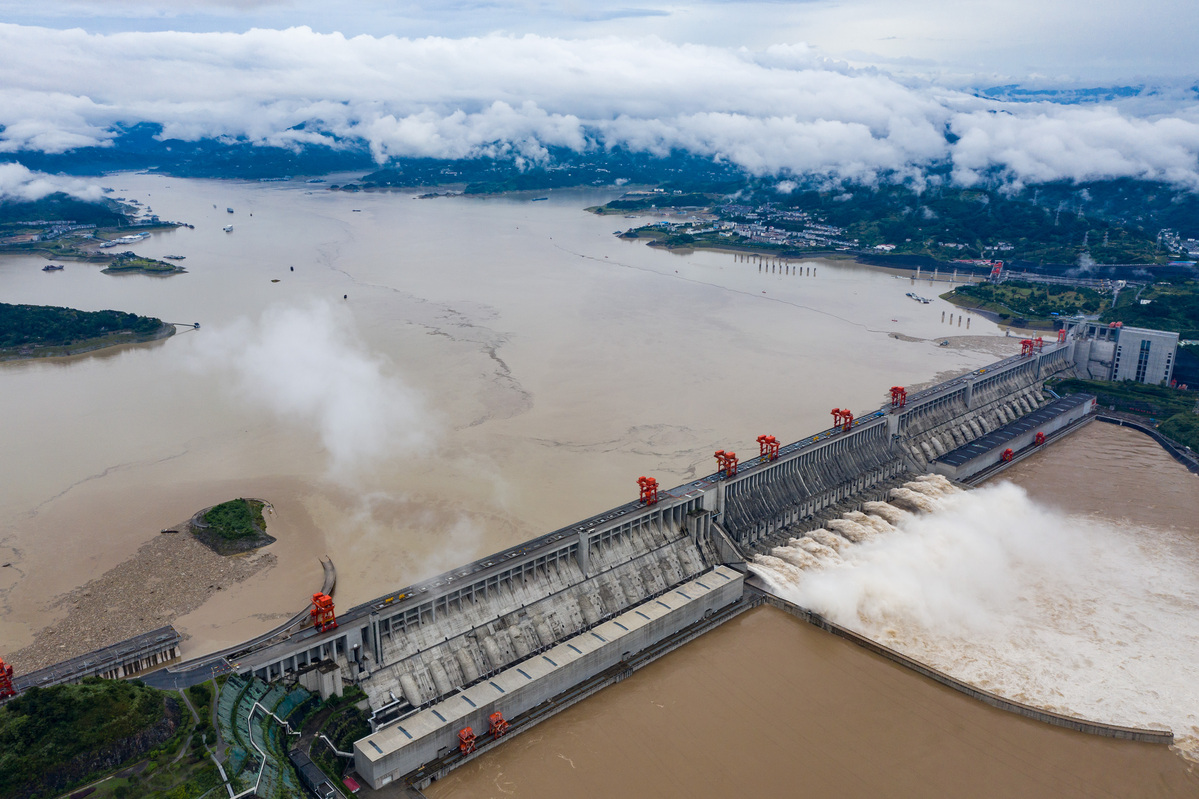 Photo taken on Aug 20, 2020 shows water gushing out from the Three Gorges Dam. Photo: China Daily
The Three Gorges Dam is the world's largest hydroelectric dam. The dam, which was completed in 2006, was designed for a maximum water level of 175 meters, CGTN said.
Increased discharge from the dam following heavy rains since July has effectively alleviated the flooding pressure on the downstream cities of Yangtze River in Hubei and Anhui provinces. Through multiple rounds of storage and release, total water storage of the dam has reached 18.2 billion cubic meters during this flooding season.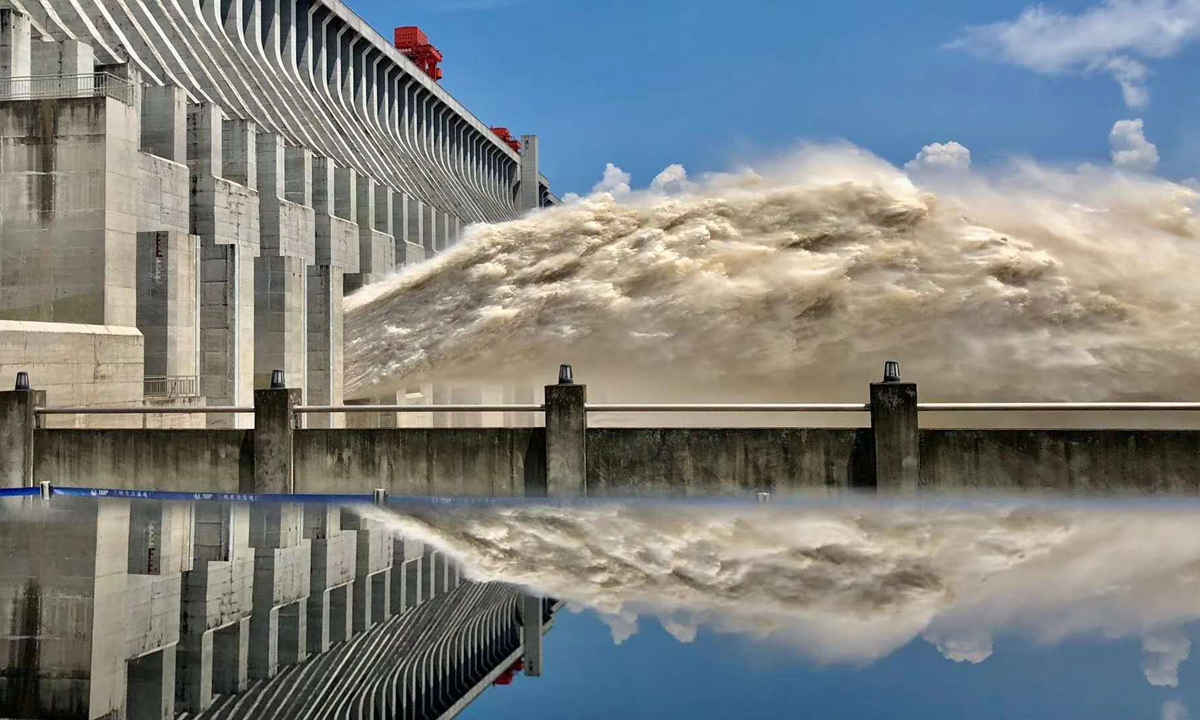 Three Gorges Dam. Photo: Global Times
Heaviest rainfall since 1988
In the last few months southern China has suffered its heaviest rainfall since 1998 when floods killed more than 3,000. The upper reaches of the Yangtze river are facing their fifth round of flooding this summer, in what Chinese state media has dubbed a "once-in-a-century" event.
As of August 19, the floods had displaced 490,000 people in Sichuan, damaged 165,000 hectares of cropland, destroyed 2,155 buildings and caused Rmb 16.4bn (USD 2.37bn) in direct economic losses, according to statistics from the official national disaster database, according Financial Times.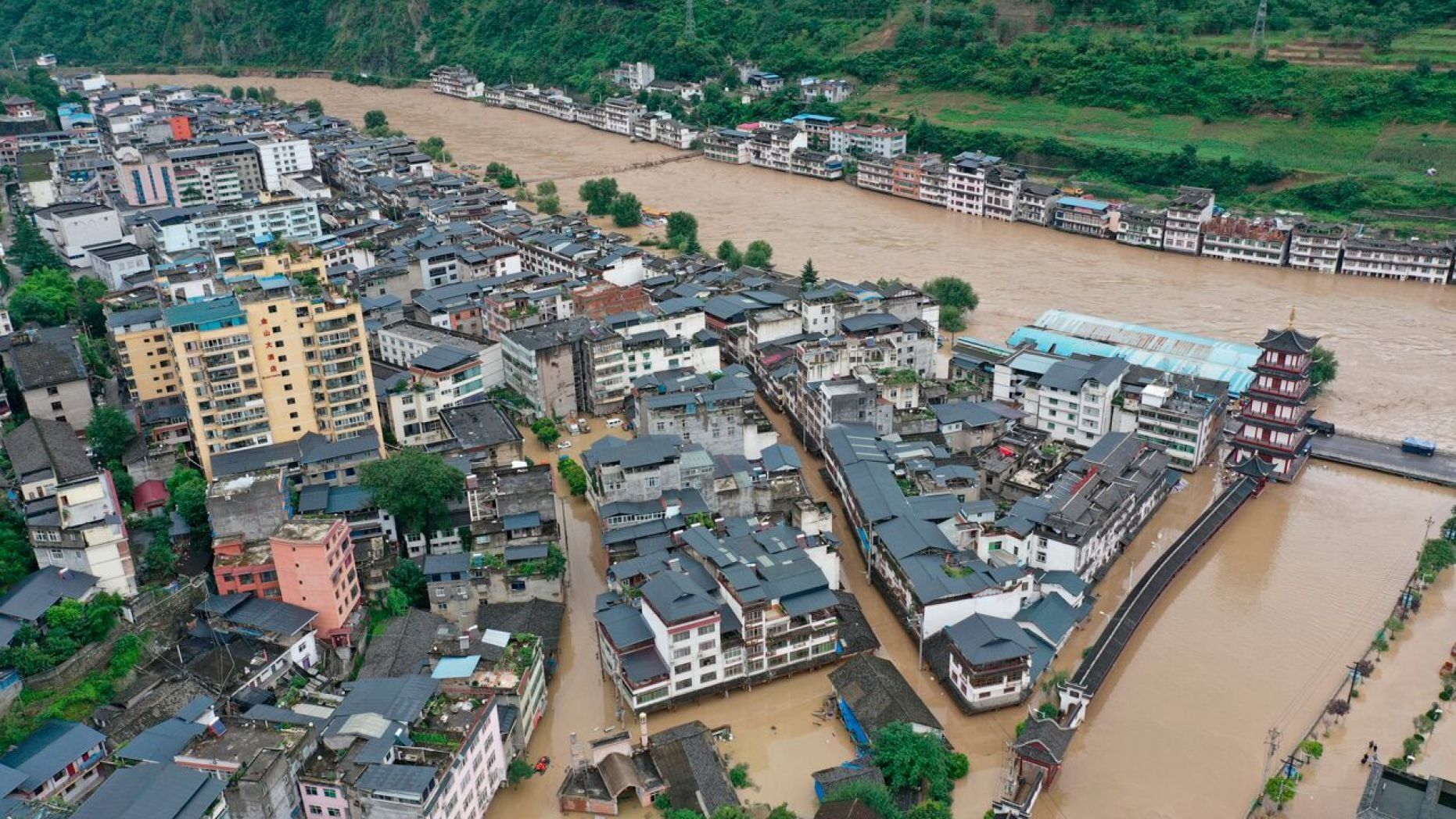 Flooding is seen in Bikou township of Longnan city in northwestern China's Gansu Province, Tuesday, Aug. 18, 2020. Photo: Xinhua
Disruption to farming in Sichuan, China's leading pig producer, threatens to further hamper efforts to rebuild China's hog herd, which has yet to recover from mass culls in the face of an outbreak of African Swine fever last year.
Companies based near the upstream Yangtze in southwestern Sichuan province and Chongqing city on August 19 halted operations after factories were submerged.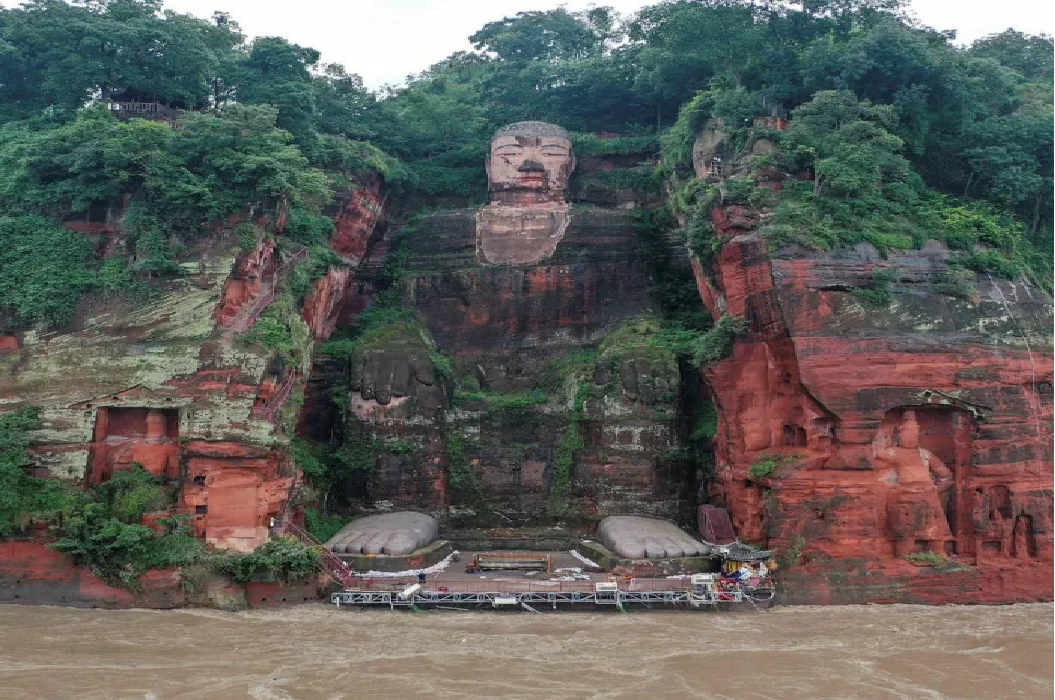 An aerial view of the Leshan Giant Buddha surrounded by floodwaters following heavy rains in Leshan in China's southwestern Sichuan province. Photo: AFP
Some of the worst damage was in Leshan, a city in southern Sichuan — a tourist destination famous for its 71-metre tall Buddha statue. On August 19, flood waters reached the toes of the giant carving for the first time since 1949.
Shanghai-listed Shenghe Resources Holding, a rare metals miner with factories in Leshan, estimated losses of between Rmb 390m to Rmb 520m (USD 56m-USD75m).
"The Leshan factory district was under two metres of water, its walls had been submerged, to say nothing of production materials," Shenghe Resource secretary of the board Guo Xiaolei told Chinese state media on August 19./.