Vietnamese coal imports surge 50%
Vietnam has spent around US$2.6 billion on importing 36.5 million tons of coal in the first seven months of this year, up 50% in volume year-on-year.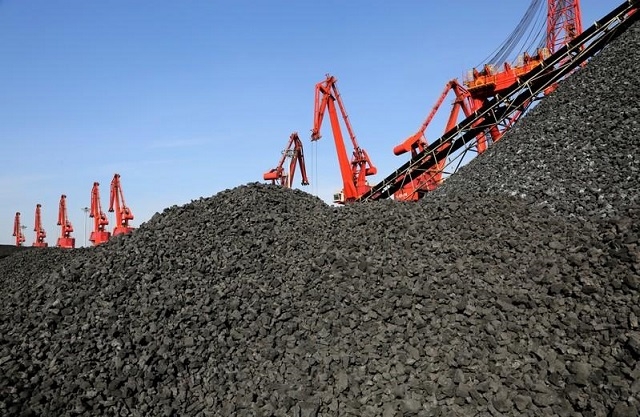 (Photo: NDH)
In July Vietnam imported five million tons of the product worth US$294 million, mostly from Indonesia, Russia and China, according to Vietnam Customs. Vietnam also exported more than 410,800 tons of coal worth US$57 million between January and July.
Vietnam has been importing large amounts of coal in recent years as demand from thermal power plants increases and domestic production is mired in difficulties. It became a coal importer from being a net exporter five years ago.
Vietnam's three largest coal import markets are Indonesia, Russia and China. In which, 11.2 million tons of coal was imported from Indonesia, turnover was 540 million USD, with an average price of more than 1.1 million dong per ton. And the amount imported from China in 7 months is about 140,000 tons, priced at 6.2 million dong / ton, more than 4 times the average buying price from other countries and markets.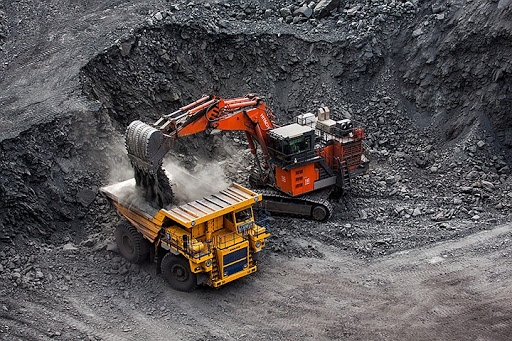 (Photo: Vietnam Export)
Vietnam exported more than 410,800 tons of coal, worth 57 million USD in the past 7 months. Average selling price is 3 million VND per ton, half of coal price imported from China, and 3 times higher than coal imported from Indonesia.
Vietnam's coal import has increased quickly in recent years due to the demand for coal for power plants, while domestic mining is increasingly difficult, expensive due to mining under depth, leading to low efficiency.
In 2014, Vietnam imported nearly 3.1 million tons, in 2019 the amount imported increased 13 times with 43.7 million tons of all kinds, reported by VnExpress.
Though the government has been trying to reduce its reliance on coal, encouraging solar and wind power plants, thermal power plants accounted for 36.1% of the electricity generated last year, according to the Vietnam Energy Association.
Vietnam is expected to import 12 million tons of coal in 2020, 30 million tons in 2025 and 50 million tons in 2030 to fuel its thermal power plants, senior officials of the state-owned coal mining group Vinacomin said earlier this year.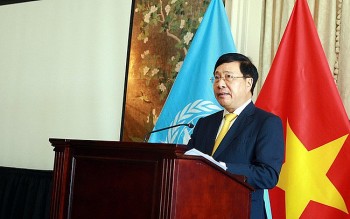 Friendship
Deputy Prime Minister Pham Binh Minh has asserted Vietnam's strong support for and commitment to the UN's role in leading and coordinating multilateral efforts to respond to global challenges.