The local startup ecosystem will benefit from both corporate and government funding for innovators working to create new and sustainable solutions for the packaging industry.
Avery Dennison partners with Enterprise Singapore for AD Stretch startup accelerator program
Avery Dennison Corporation, a global materials science, and branding and information solutions company, will be funding Singapore-based startups for the AD Stretch accelerator program with support from Enterprise Singapore, the government agency championing enterprise development.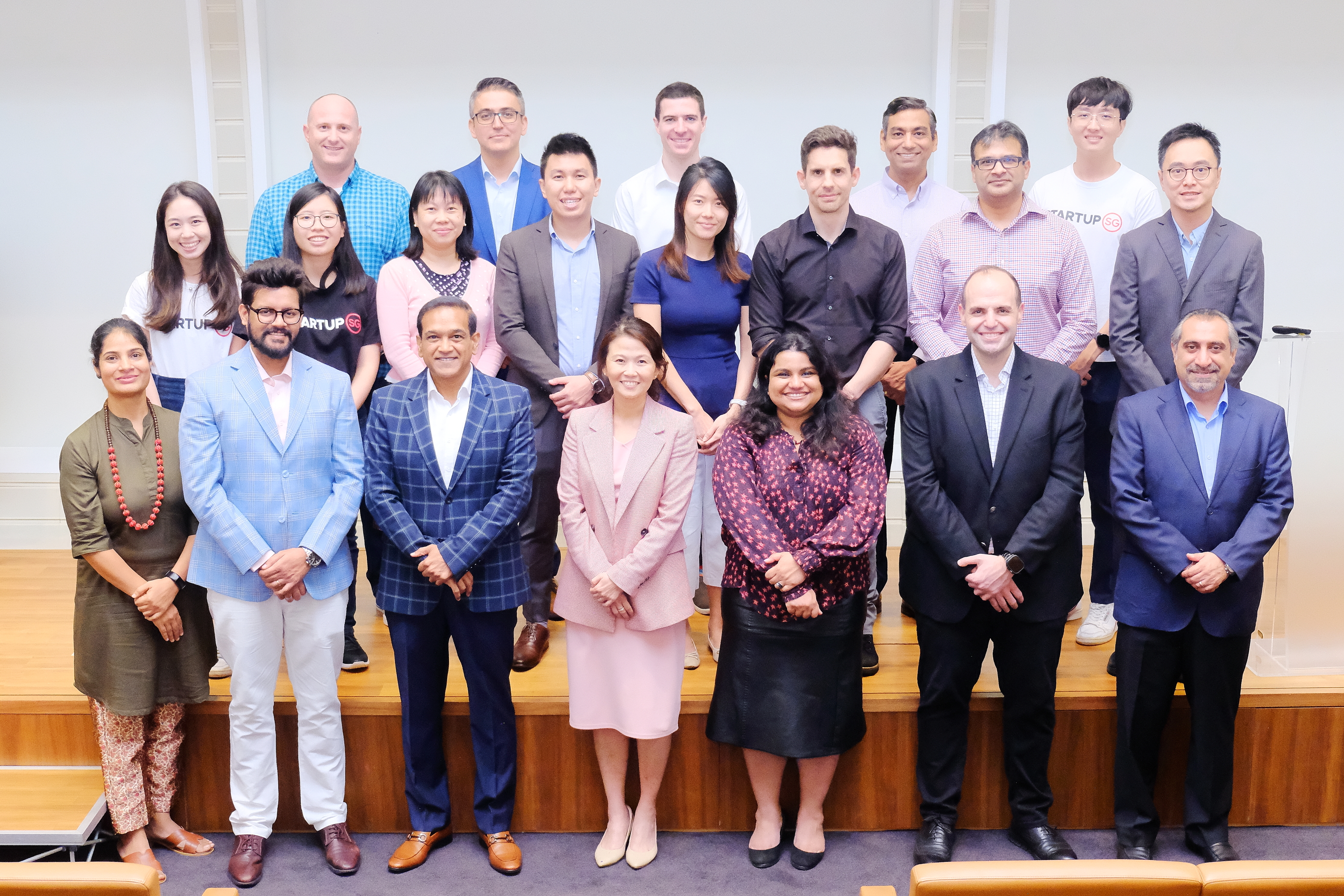 AD Stretch is a non-dilutive startup accelerator program powered by Highline Beta that focuses on solving complex problems for the packaging industry including reducing waste, improving customer experience, and enhancing supply chain resilience. The partnership with EnterpriseSG will provide support to help Singapore-based startups scale successfully and run global pilots together with a Fortune 500 packaging and labeling leader.

The partnership with EnterpriseSG was announced at the recent inaugural AD Stretch Demo Day in Singapore, an event showcasing the cutting-edge solutions in the labels and packaging space developed by the nine startups selected for the first cohort of the program, which focused on pilots in Asia Pacific and Latin America. The event was attended by senior representatives from Avery Dennison, EnterpriseSG and Highline Beta, as well as over a hundred members of the local business community and startup ecosystem.
Anil Sharma, Senior Vice President and General Manager, Label and Graphic Materials, Asia Pacific said, "Innovation has always been at the heart of Avery Dennison, and we believe that investing in regional innovation can create global impact. We are also committed to driving collaboration across the ecosystem, and look forward to the support from Enterprise Singapore as we collectively solve some of the most pressing business challenges, while in parallel accelerating the growth of promising innovators and companies.
Emily Liew, Assistant CEO (Innovation & Enterprise Services) at EnterpriseSG, said, "We are happy to partner with Avery Dennison to create opportunities for early-stage start-ups to jointly develop solutions that can help them to build track record for scaling up, while enabling Avery Dennison to access wide-ranging innovative solutions in Singapore. We want to inspire more of such collaborations between large corporates and Singapore-based start-ups, which are vital to the development of relevant, cutting-edge innovations that have the potential for commercialization and impact."
Launched in November 2022, the second cohort of AD Stretch is currently accepting applications from across the world with a focus on designing and executing pilots primarily in North America and EMENA (Europe, the Middle East and North Africa). Avery Dennison has worked with a globally recognized innovation services firm focusing on corporate-startup collaborations, Highline Beta, to design, launch and run AD Stretch. Together, they developed key challenge areas for AD Stretch Cohort 2 within three main themes – making consumer packaged goods smarter, packaging 2.0, and sustainability.
Avery Dennison Corporation (NYSE: AVY) is a global materials science company specializing in the design and manufacture of a wide variety of labeling and functional materials. The company's products, which are used in nearly every major industry, include pressure-sensitive materials for labels and graphic applications; tapes and other bonding solutions for industrial, medical, and retail applications; tags, labels, and embellishments for apparel; and radio frequency identification (RFID) solutions serving retail apparel and other markets. Headquartered in Glendale, California, the company employs more than 35,000 employees in more than 50 countries. Reported sales in 2021 were $8.4 billion.
Enterprise Singapore is the Singapore government agency championing enterprise development. It also supports the growth of Singapore as a hub for global trading and startups.
The agency attracts global commodities traders to establish their global or Asian home base in Singapore. Today, Singapore is a leading global trading hub with a complete ecosystem for the energy, agri-commodities, and metals & minerals trading clusters. Singapore is also home to many global enterprises, startups, and investors that operate in its robust pro-enterprise environment.
Enterprise Singapore builds trust in Singapore's products and services through quality and standards. Renowned for their dedication to quality and innovation, Singapore companies make ideal business partners. With Enterprise Singapore's global network in over 35 locations spanning many developed and emerging markets, it connects businesses with relevant Singapore companies for their business expansion
Highline Beta is a globally recognized corporate innovation and venture capital firm that focuses on corporate-startup collaborations.We work with ambitious corporate innovators to build new business models inside and outside their organizations that unlock new areas of growth. We do this by framing their business challenges, recruiting and selecting startups, designing collaborations, and finding a strategic fit with startups that make sense for their business.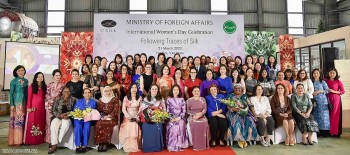 Friendship
Female ambassadors, representatives from diplomatic corps and international organizations, along with spouses of diplomats in Vietnam gathered together to find about more about silk weaving and silk products in Vietnam.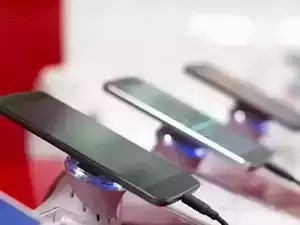 Economy
In the first two months of 2023, India's mobile phone exports exceeded $2 billion, equivalent to over Rs16,500 crore, due to increased production and shipments from manufacturers, particularly Apple and Samsung. This surge in exports brings the total export value to over $9 billion since April 2022.
March 22, 2023 | 15:00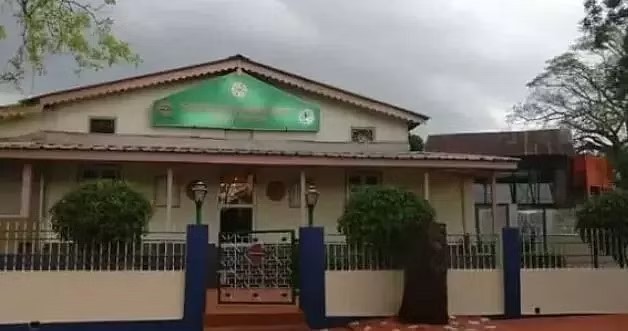 Economy
Guwahati Refinery (GR) on Tuesday declared its entire three townships Zero Waste Townships.
March 22, 2023 | 09:00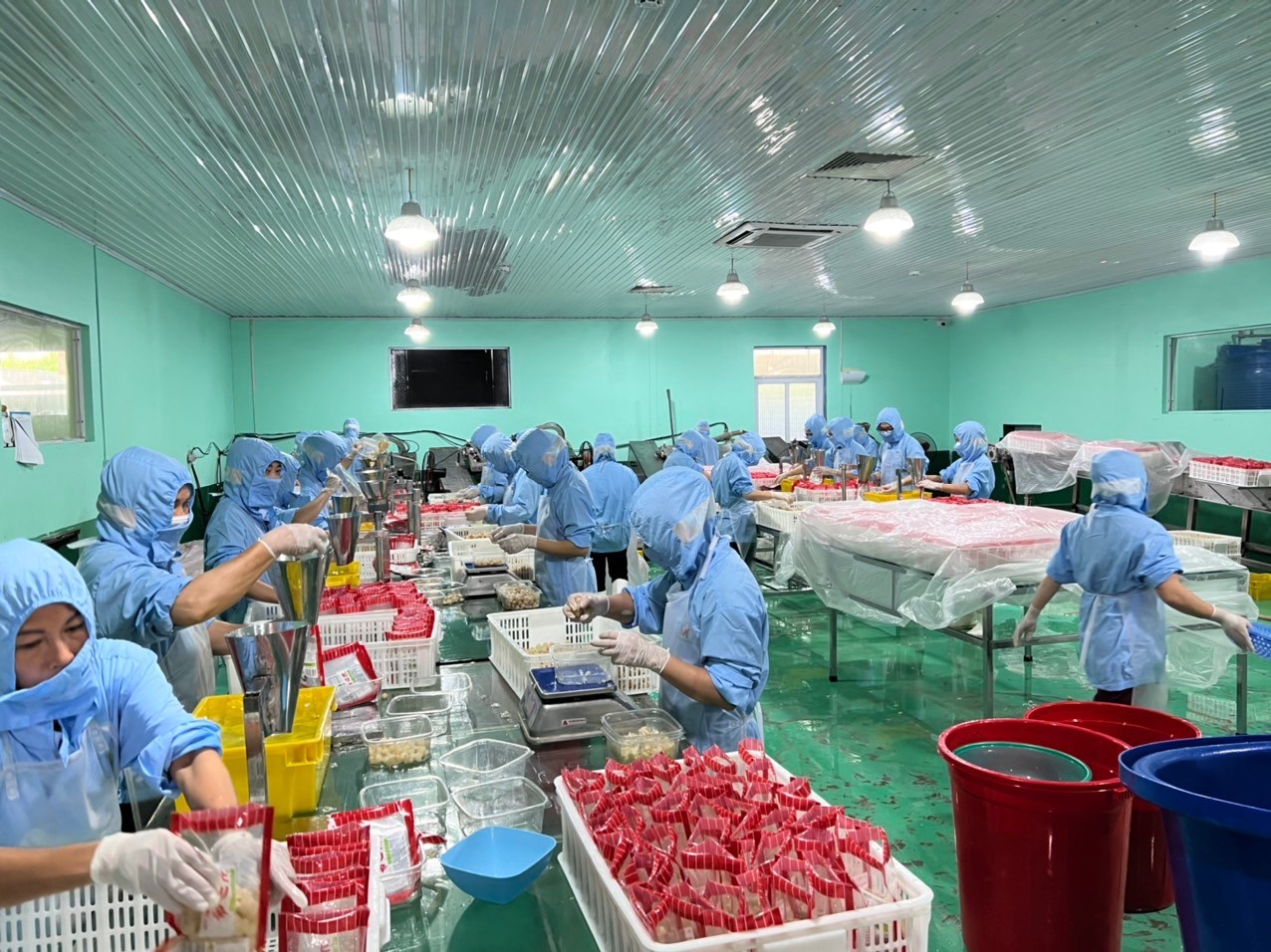 Focus
Not only agricultural products, traditional dishes of Vietnam also penetrate into difficult markets, bringing great revenue to businesses and people.
March 21, 2023 | 20:42