Belgian Co-Finances "Water-by-Wind demonstration" Project in Ninh Thuan
A water-by-wind demonstration model funded by the Belgian Government in the central province of Ninh Thuan will contribute to dealing with the water shortages for agricultural production and the daily lives of locals caused by saltwater intrusion in the South Cental Coast.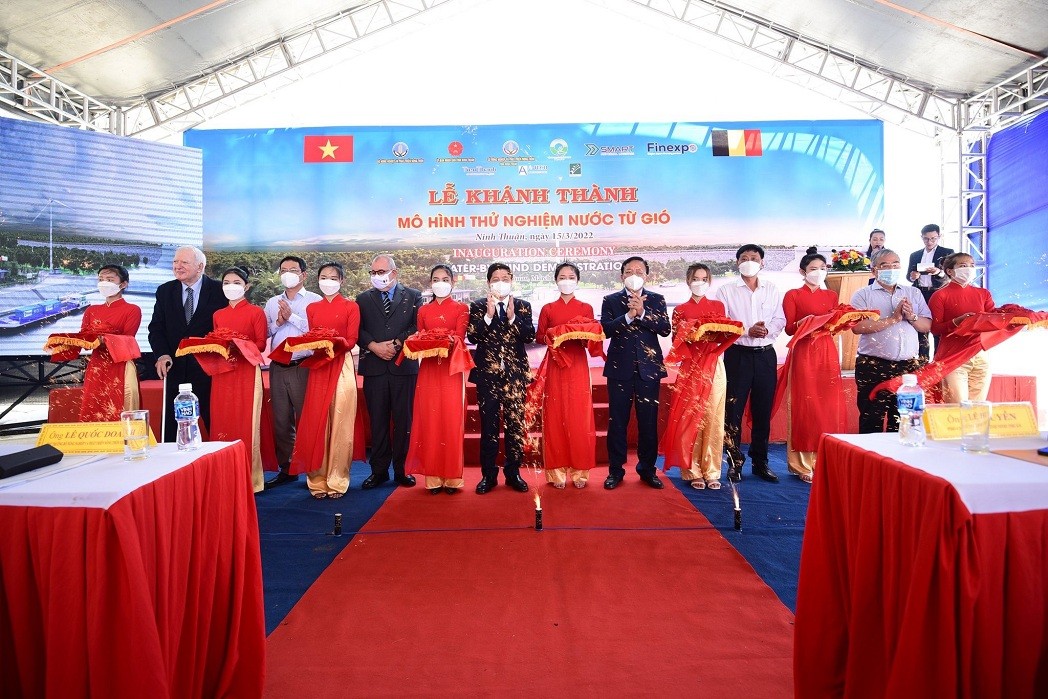 At the inauguration of the water-by-wind demonstration model in Ninh Thuan province on March 15. Photo: Belgian embassy in Vietnam
Belgian Ambassador to Vietnam Paul Jansen and Vice Minister of Agriculture and Rural Development (MARD) Le Quoc Doanh on March 15 attended the inauguration ceremony of "Water-by-Wind demonstration" project in Ninh Thuan province, VNA reported.
This pilot project of desalination is jointly financed by the Belgian Government through its Finexpo's SME instrument, the Belgian company Smart Universal Logistics and the MARD, in the framework of the Strategic Partnership Agreement in Agriculture between Belgium and Vietnam.
This project helps to convert water with salinity from 45-50% into fresh water, which can be used for daily life. The system which has been put in place is unique and original, due to the automation switch from the grid to windmills and later back from the windmills to the grid. This is the beginning of a larger process for the future development of a network of desalination installations using wind technologies in Vietnam.
The project, having run on a trial basis for nearly two years in An Hai commune of Ninh Phuoc district, was invested with over EUR 1 million (USD 1.1 million), excluding the local contribution.
Speaking at the event, Deputy Minister Le Quoc Doanh said it aims to supply water for the farming demonstration model and additional drinking water for residents in An Hai commune. It also looks to help raise local people's awareness and capacity of managing and using the WbW model and water resources.
Notably, this model can easily access and move to areas with different salinity levels to provide freshwater in case of emergencies. Besides, its operation and maintenance are simple, cost-saving, and completely renewably energised, and can also contribute to the local power grid, he added.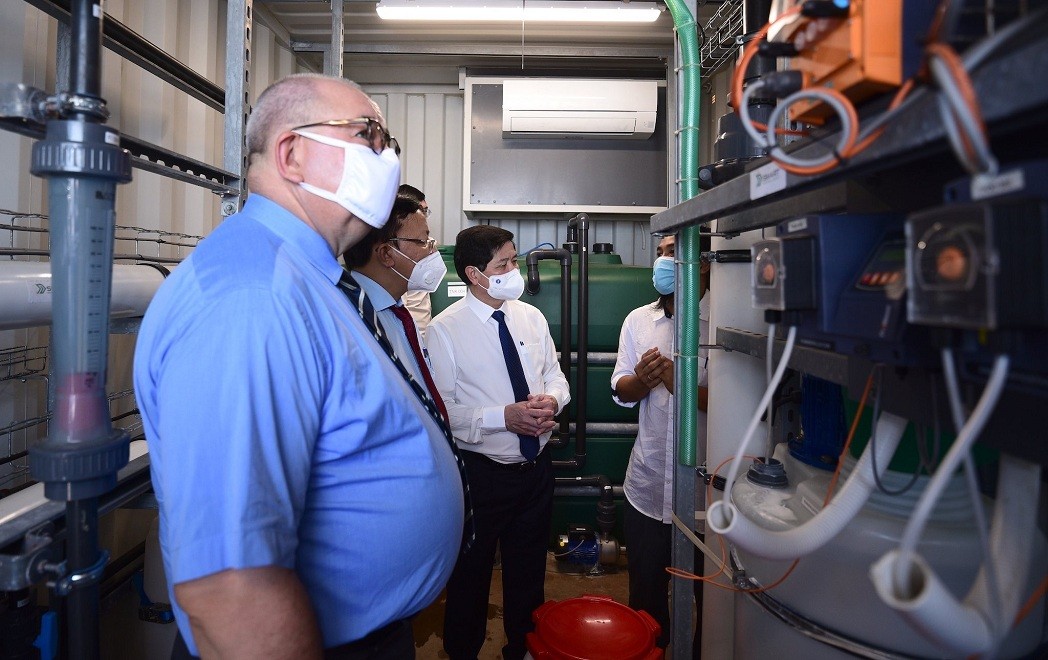 The entire system was designed to be easy to install, maintain, and operate by local residents. Photo: Belgian embassy in Vietnam
Vice Chairman of the Ninh Thuan People's Committee Le Huyen described the inauguration of the WbW project as an important milestone showing the fruitful cooperation between Vietnam and Belgium in creatively and practically utilising renewable energy to solve the water shortage in agricultural production and daily use.
He expressed his belief that this project will be a stepping stone for the application of renewable energy to agricultural production on a larger scale, not only in Ninh Thuan but also other localities nationwide severely affected by climate change.
Ninh Thuan has 1,000 hectares of agricultural land area, 50 per cent of which is poorer-quality sandy soil. Besides, the province lacks water for agricultural cultivation as it has been suffering severely from saltwater intrusion, making cultivation – a mainstay economic activity feeding most households in the province – even more arduous.
The "Water-by-Wind demonstration" project, is part of the projects implemented in the framework of the Belgium-Vietnam strategic partnership in agriculture, which was signed in Brussels in October 2018 during the visit of the then Prime Minister Nguyen Xuan Phuc.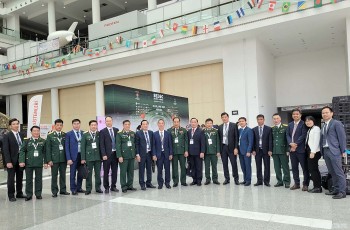 Friendship
Vietnam's presence at the security and defence exhibition SEDEC 2022 in Ankara has been seen as important initial steps to promote the Vietnam-Turkey cooperation.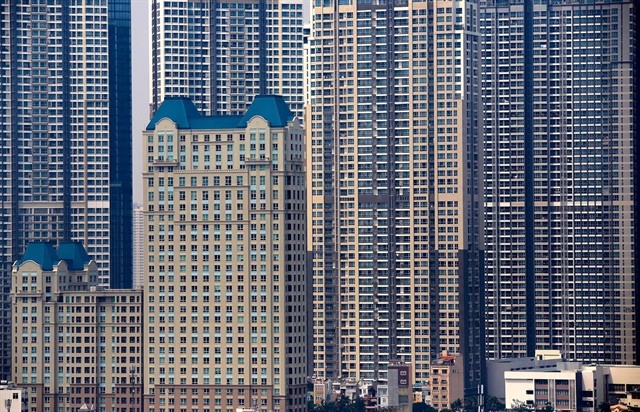 Economy
The United Overseas Bank (UOB) has revised up Vietnam's 2022 GDP growth forecast to 7.0% from 6.5%, assuming no further severe domestic disruptions from Covid-19, and projected growth of around 7.6 – 7.8% in the second half of the year (H2).
July 01, 2022 | 07:23