China to lower import tariffs on more than 850 products from Jan 1
China will lower tariffs on products ranging from frozen pork and avocado to some type of semiconductors next year, the finance ministry said, as Beijing looks to boost imports amid a slowing economy and a trade war with the United States.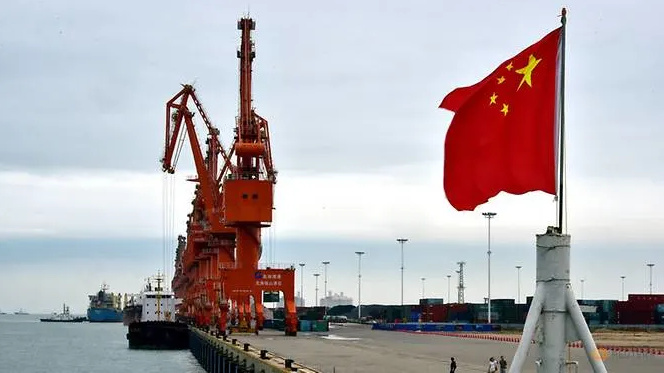 A Chinese national flag is seen at a port in Beihai, Guangxi province, China, Jun 17, 2017. File photo: Reuters
Next year, China will implement temporary import tariffs, which are lower than the most-favoured-nation tariffs, on more than 850 products, said the finance ministry. That compared with 706 products that were taxed at temporary rates in 2019.
China's economy is expanding at its weakest rate in nearly 30 years and could face more downward pressure next year, but the government has vowed to keep growth within a reasonable range in 2020 and keep policies forward-looking and effective.
The tariff rate for frozen pork will be cut to 8 per cent from the most-favoured-nation duty of 12 per cent, while the rate for frozen avocado will be reduced to 7 per cent from the most-favoured-nation duty of 30 per cent, said the ministry in a statement on its website.
Tariffs for some asthma and diabetes medications will be set at zero, said the ministry, while duties on some wood and paper products will be lowered too.
Import tariffs on multi-component semiconductors will be cut to zero.
China will also further lower most-favoured-nation import tariffs on some information technology products from Jul 1, said the ministry.
Earlier, President Donald Trump on Saturday (Dec 21) said the United States and China would "very shortly" sign their so-called Phase One trade pact.
"We just achieved a breakthrough on the trade deal and we will be signing it very shortly," Trump said at a Turning Point USA event in Florida.
The Phase One deal was announced earlier this month as part of a bid to end the months-long tit-for-tat trade war between the world's two largest economies, which has roiled markets and hit global growth.
Under the deal, the United States would agree to reduce some tariffs in exchange for a big jump in Chinese purchases of American farm products.
Treasury Secretary Steven Mnuchin said last week the pact would be signed in early January, saying that the deal had already been translated and was just undergoing a technical "scrub."
US President Donald Trump said Friday that he had a "very good talk" with his Chinese counterpart Xi Jinping on a partial resolution of the countries' huge trade war.
Trump tweeted that China "already started large scale" increases in purchases of US farm goods, in line with the deal. However, he did not give a date for when the so-called "phase one" agreement will actually be signed.
"Formal signing being arranged," he said.
The "phase one" is a partial resolution that is expected to see China boost imports of US agricultural and other goods, while Washington has eased massive tariffs on Chinese imports.
However it falls a long way short of the fundamental changes in Chinese trade policies that Trump had sought and which will now be put off to a second phase./.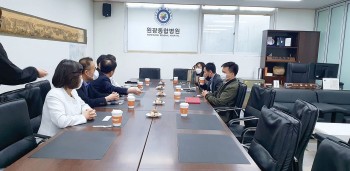 Overseas Vietnamese
A meeting was organized at the Wonkwang Hospital on the provision of medical support for the Vietnamese community in Korea in accordance with the signed cooperation agreement.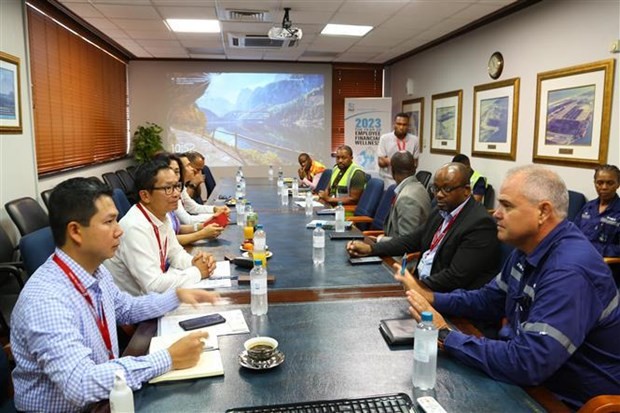 Travel
South Africa has made it easier for Vietnamese tourists to obtain a visa to its destinations by offering guests a greatly reduced processing time of just five days.
March 31, 2023 | 14:12