Dengue fever may make a comeback
As many as 20,522 cases of dengue fever, including four deaths, were reported this year across the country, the department said.
Dengue fever may still turn into an epidemic, although the number of cases from the beginning of the year has decreased significantly compared to the same period last year, according to the Ministry of Health (MoH)'s Preventive Medicine Department.
A health official kills mosquitoes to prevent an outbreak of dengue fever. — VNA/VNS Photo Dương Chí Tưởng
The figure shows a drop of 41.4 per cent compared to last year's figure. The deaths were recorded in the southern provinces of Bình Dương and Bình Phước, and south central province of Khánh Hòa, and the Mekong Delta province of Cà Mau.
Moreover, the onset of the rainy season in the South, central and Central Highland provinces, and the beginning of summer in the North, has created favourable conditions for mosquitoes to reproduce en masse if preventive measures are not taken.
Since the beginning of the year, the MoH held talks with 63 provinces and cities to implement and strengthen measures to prevent and control the disease.
The ministry has also asked the provinces and cities to increase the number of activities related to ASEAN Dengue Day 2018 on June 15.
The MoH will set up eight teams to inspect the prevention and control of dengue fever in 16 key provinces and cities.
Last year, Việt Nam witnessed a boom in dengue fever, with 181,054 cases of infection and 30 deaths reported across the country, mostly in Hà Nội and HCM City.
Dengue is a viral infection transmitted by the bite of an infected mosquito. There is no specific vaccine or treatment for dengue.
People have been advised to kill mosquitoes and destroy their larvae and breeding grounds as well as protect themselves by sleeping under a mosquito net./.
( VNF/VNA )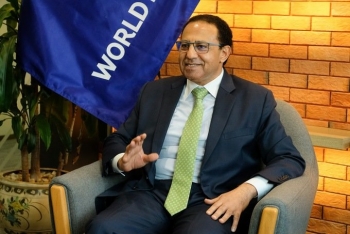 Economy
Vietnam's agriculture is transforming from quantity targets towards profit, environment and farmer income targets. Ahmed Eiweida, Vietnam Sector Leader for Sustainable Development (World Bank).