Deputy PM Vu Duc Dam: Industry 4.0 requires coordination
(VNF) - Deputy Prime Minister Vu Duc Dam on Wednesday called for the coordination of all society to create momentum for the so-called fourth industrial revolution, or Industry 4.0, using new digital technologies.
(VNF) - Deputy Prime Minister Vu Duc Dam on Wednesday called for the coordination of all society to create momentum for the so-called fourth industrial revolution, or Industry 4.0, using new digital technologies.
Deputy PM Vu Duc Dam (middle) and delegates attending the ICT Summit 2017 (source: DT News)
The Deputy Prime Minister made his statement while speaking at the Vietnam ICT Summit 2017 yesterday in Hanoi, with the theme "Vietnam: Digital Transformation in the Industry 4.0".
He also asked the information and communication technology (ICT) industry to build a complete information technology infrastructure.
To take advantage of Industry 4.0, Vietnam needs to develop its broadband infrastructure, especially by popularising 4G technology and developing 5G technology, Dam said.
The country also needs to step up information technology services outsourcing, while State agencies must be bolder in promoting the use of information technology.
Ministries, sectors, associations and enterprises must also review and implement six tasks assigned by PM Nguyen Xuan Phuc at the Vietnam ICT Summit 2016, the Deputy PM noted.
(To grasp the opportunities brought about by the Revolution, the Prime Minister has issued Directive No. 16/CT-TTg, assigning the concerned ministries, central agencies, and local authorities to implement key tasks to improve the capacity to access the Industry 4.0.)
Speaking at the event, Minister of Information and Communications Truong Minh Tuan affirmed the ministry's determination to strengthen capacity to make use of the fourth industrial revolution.
According to Tuan, his ministry is planning to implement policies to ensure the development of digital infrastructure and the security of the national information system, and issue standards in the field of information and technology.
Meanwhile, Chairman of the Vietnam Software and IT Services Association Truong Gia Binh said that as the fourth industrial revolution was taking place at an accelerating pace, the ITC Summit organisers chose the theme and held forums focused on the development of digital transformation strategies in Vietnam.
At the event, a list of Vietnam's technological potentials was presented, including three key strengths, with 77.7 per cent of surveyed firms affirming the strength of the workforce, 70.4 per cent praising the Government's awareness and commitment, while 59.1 per cent sharing the view that technological and telecommunication infrastructure was flourishing.
On the first day of the ICT Summit, several suggestions to make use of these advantages were proposed, in hope that improvements can be made towards a better labour force and highly trained workers, as well as pushing for the digitisation of the economy and increasing support for startups.
Tuan also suggested the Government and the Ministry of Education and Training to promote education reform to develop high quality human resources ahead of Industry 4.0.
A smartphone app supporting administration work at school introduced at the conference (source: DT News)
Representatives from 275 firms and other organisations present at this year's summit also took the occasion to ask the Government to focus on several key economic sectors that would benefit greatly from the fourth industrial revolution, namely travel and tourism, agriculture, banking and finance, as well as technology and logistics.
Participants at the forum attended seminars on perceptions about Vietnam in the fourth industrial revolution, Vietnam's economic strengths, smart city technology, the digital workforce, and innovation and start-ups.
Additionally, the "CityNext" solution by Microsoft, was presented by Nguyen Tuan Anh, Develop Experience Leader of Microsoft Corporation, as method of empowering cities and citizens by delivering innovative digital services to improve sustainability and prosperity.
According to Tuan Anh, the "CityNext" solution package, if implemented correctly would facilitate the flow of information between cities, departments and businesses in urban environments in Vietnam.
This year's ICT event was attended by more than 650 delegates, including ministerial leaders, representatives of 45 provinces and cities nationwide, ambassadors and trade counsellors from 14 countries, leaders of state management agencies, universities, research institutes and leading information and technology enterprises and corporations such as Viettel, FPT, Microsoft, MISA, VNPT, CISCO, VNG and Shoppee.
Under the theme of "Vietnam: Digital Transformation in the Fourth Industrial Revolution," the summit is held with the purpose of further examining the Industrial Revolution 4.0, with all of its major challenges, as well as the development opportunities for Vietnam.
The fourth industrial revolution is steadily becoming more and more evident, impacting on a range of aspects of socio-economic life on a global scale and offering tremendous opportunities to change the face of global economies, whilst also bearing incalculable risks.
In the realisation of the PM's directive, the Vietnam ICT Summit 2017 not only poses macro issues bearing long-term strategic orientations, but also looks into a number of key areas in order to work together towards a national digital development strategy to boost national development in the wave of Industry 4.0.
Four key topics to be discussed in the conference are awareness on Industry 4.0; Vietnam's digital economic strengths: the digital industry, intelligent agriculture, and smart travel; smart cities; and digital manpower, innovation and startups.
Launched in 2011 by VINASA, with sponsorship from the Ministry of Information and Communications, the nation's largest annual summit on IT policy has gathered policy makers and IT experts to discuss their vision and development trends and exchange major solutions in the field in order to create a foundation for new development methods and national modernisation./.
( VNF )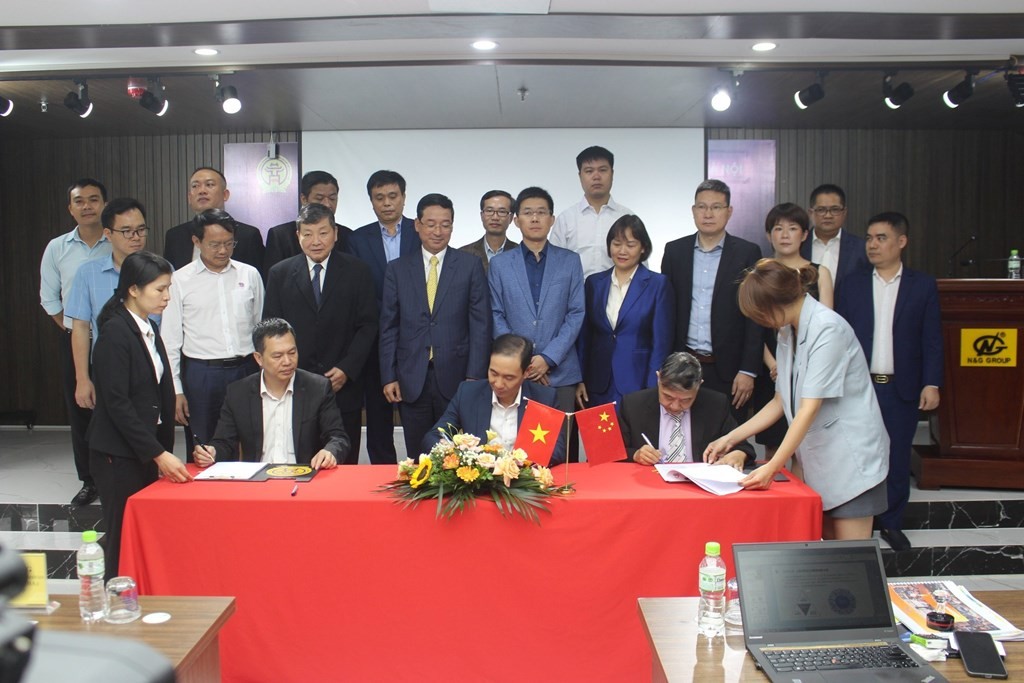 Economy
Enterprises from both Hanoi, Shanghai sides will immediately deploy investment and production preparation procedures in 2024 to soon turn the agreement into practical effect, bringing efficiency to the two sides.
September 28, 2023 | 20:19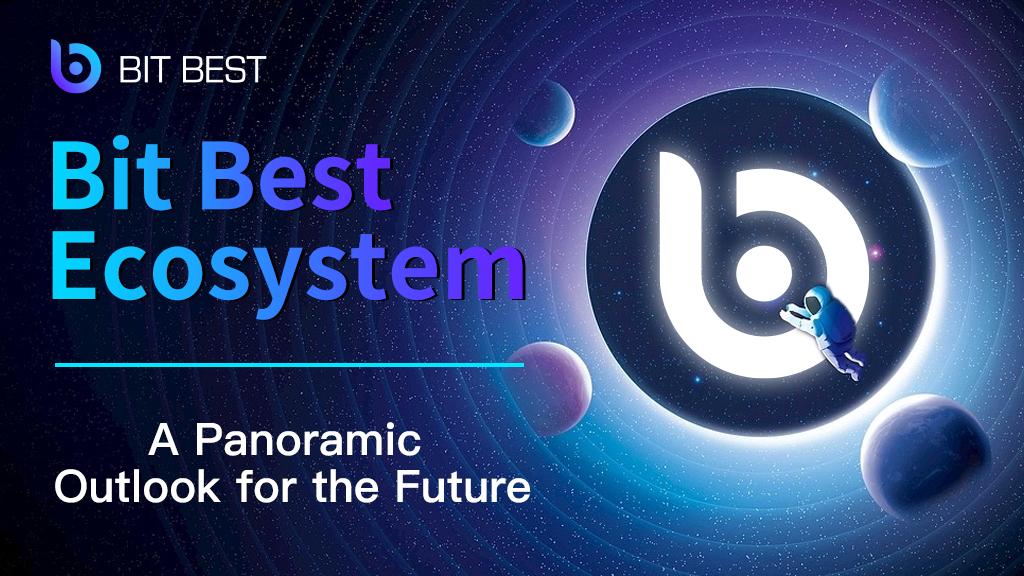 Economy
Recently, Bit Best announced the launch of its beta version of the ecosystem which amalgamates blockchain technology, cryptocurrency, and financial services, shaping the future of the digital economy in a unique way.
September 27, 2023 | 15:30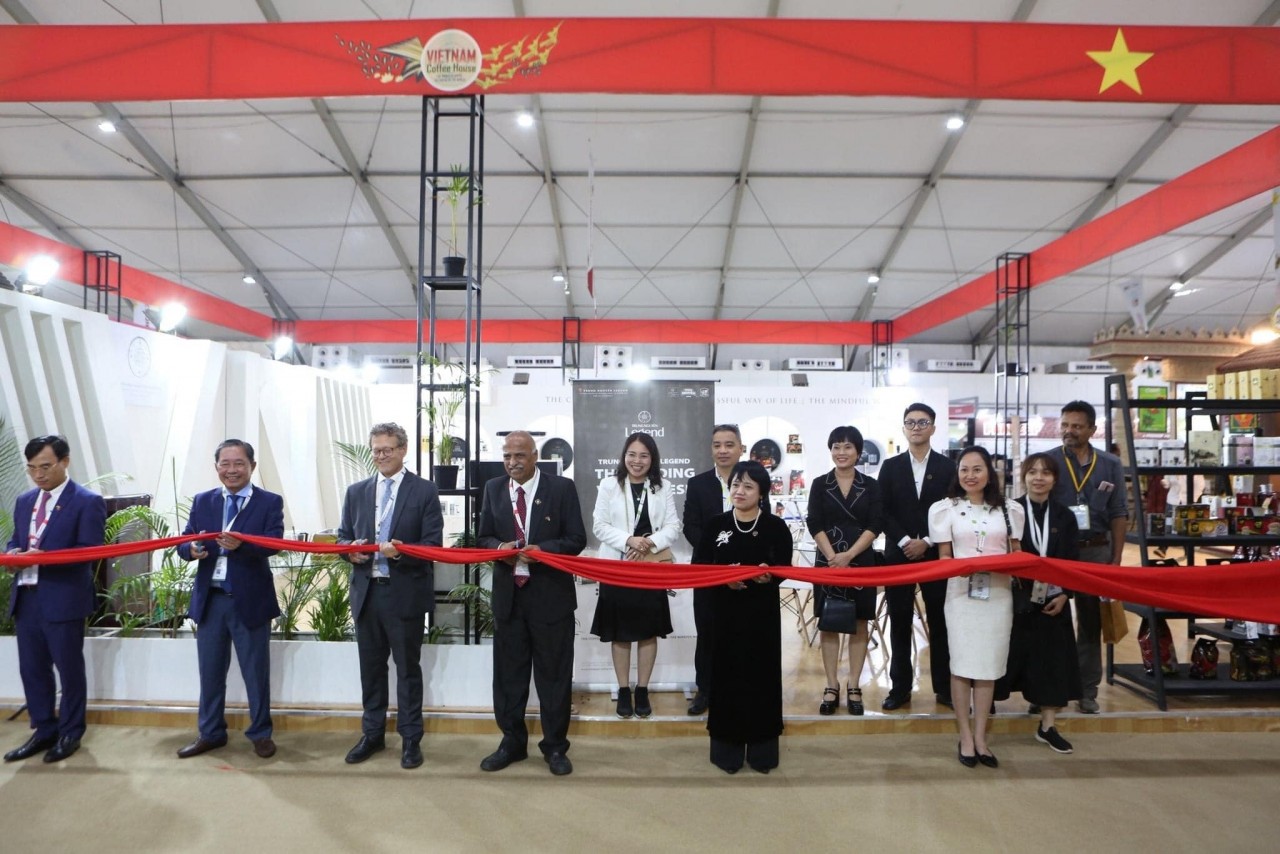 Make in Vietnam
Major enterprises of Vietnam introduced their popular coffee products at the 5th World Coffee Conference & Expo (WCC) in Bengaluru city, India.
September 27, 2023 | 15:20