Fastfood giants in VN slow the move
(VNF) - The 'faster' are struggling to keep up with the 'slower', that is what's been happening in Vietnam's food and beverage market.
(VNF) - The 'faster' are struggling to keep up with the 'slower', that is what's been happening in Vietnam's food and beverage market.
KFC, Lotteria, Domino's Inc, Pop Popoyes, Subway, Burger King, McDonald' only represent part of the global-renowned brands showing up in the emerging market of Vietnam.
However, in real life, many names have already been out of the game after a not-so-long period of operation, including popular brand such as Gloria Jean's Coffee (Australia), ILLY Coffee (Italy), or NYDC (Singapore) closed their last shops in the country.
A meal for kid at KFC Vietnam priced at VND 56,000 (source: KFC.vn)
Other brands, considered the 'luckier', are struggling with how to maintain existing branches in the Vietnam, instead of thinking about expansion.
In 2012, Burger King's, encouraged by the fast growing market of Vietnam, announced a plan to spend $40 million to develop a chain with shops located in advantageous positions in many cities and provinces.
2 years later, in mid-2014, Burger King's in central city of Da Nang closed.
The following years, one Burger King's shop in HCM city and one in Hanoi stopped operation in 2014, while two others in HCM City failed in 2016.
The giant McDonald's does not perform better.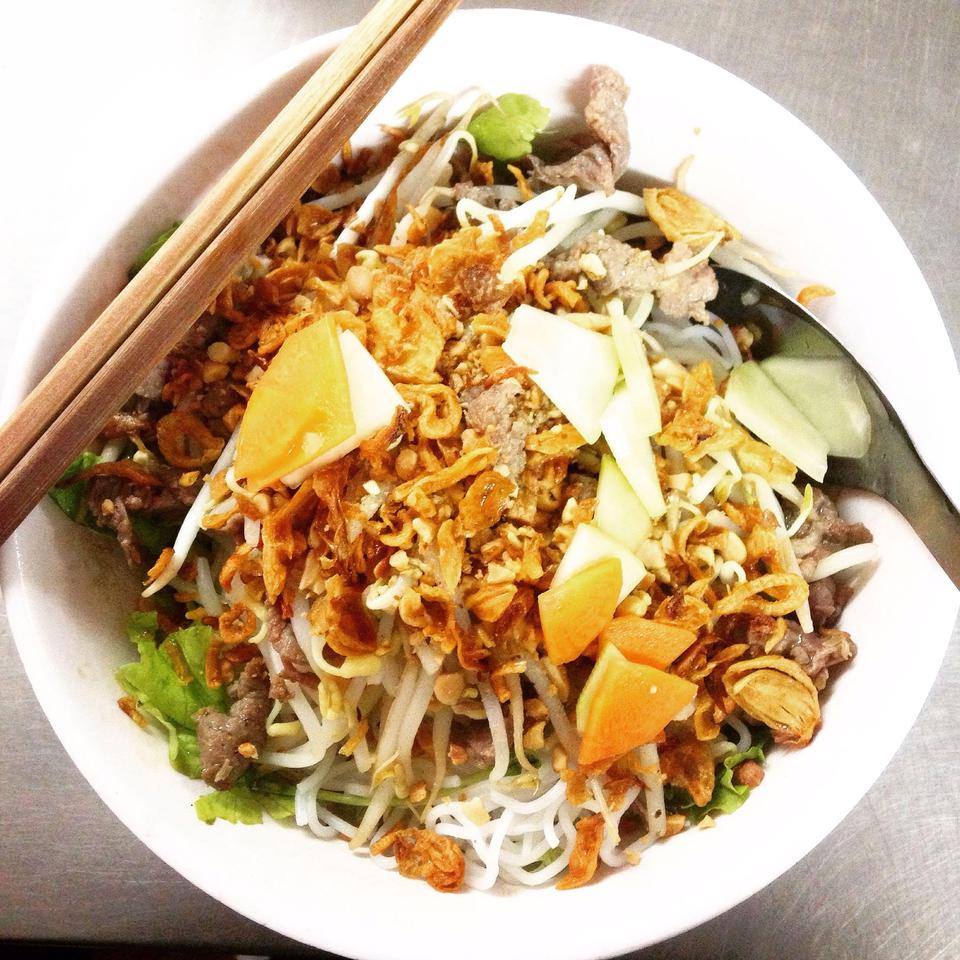 Slow food in Vietnam are available everywhere at reasonable price and not-slow service (illustrative photo: Southern dry beef noodles: ivivu)
Meanwhile, in Vietnam, half of the fee above allows a hungry customer to opt for a variety of more tasty and healthier choice, ranging from Vietnamese beef or chicken noodles (phở bò/gà) to grilled pork noodles (bún chả), VN sandwich or mixed fried rice (cơm rang thập cẩm), steamed glutinous rice with different topping, to name a few. All are available at VND 30,000 or even lesser.
The attractiveness of fastfood, initially, was attributed to "trend". Young people love to follow the trend, especially what their peers in other parts of the world, especially those in developed countries are following.
However, once customers become familiar with it, the excitement brought by dining in those fastfood restaurants fade, as customers will look for other dinining choice for fresher experience.
Fastfood chains have no choice but look for reformation strategy, otherwise they'll lose the game.
KFC for several years, have been adding rice along with Vietnamese-style vegetables soup to their menu.
MCDonald's and Jollibee are adding birthday party hosting to their service, while Lotteria is launching discount dishes up to 45% off.
Meanwhile, the competition is still fierce, as besides Vietnamese "phở" or "bánh mì", fastfood chains need to take account of other competitors, including Korean Jjambong noodles, tobboki, Japanese Takoyaki or Thai crepe./.
( Ha My )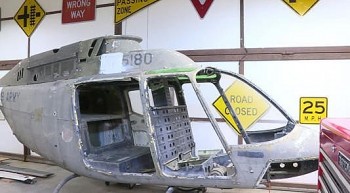 World
A piece of military history related to Vietnam is coming to life with a special project in a small Barton County townm in the US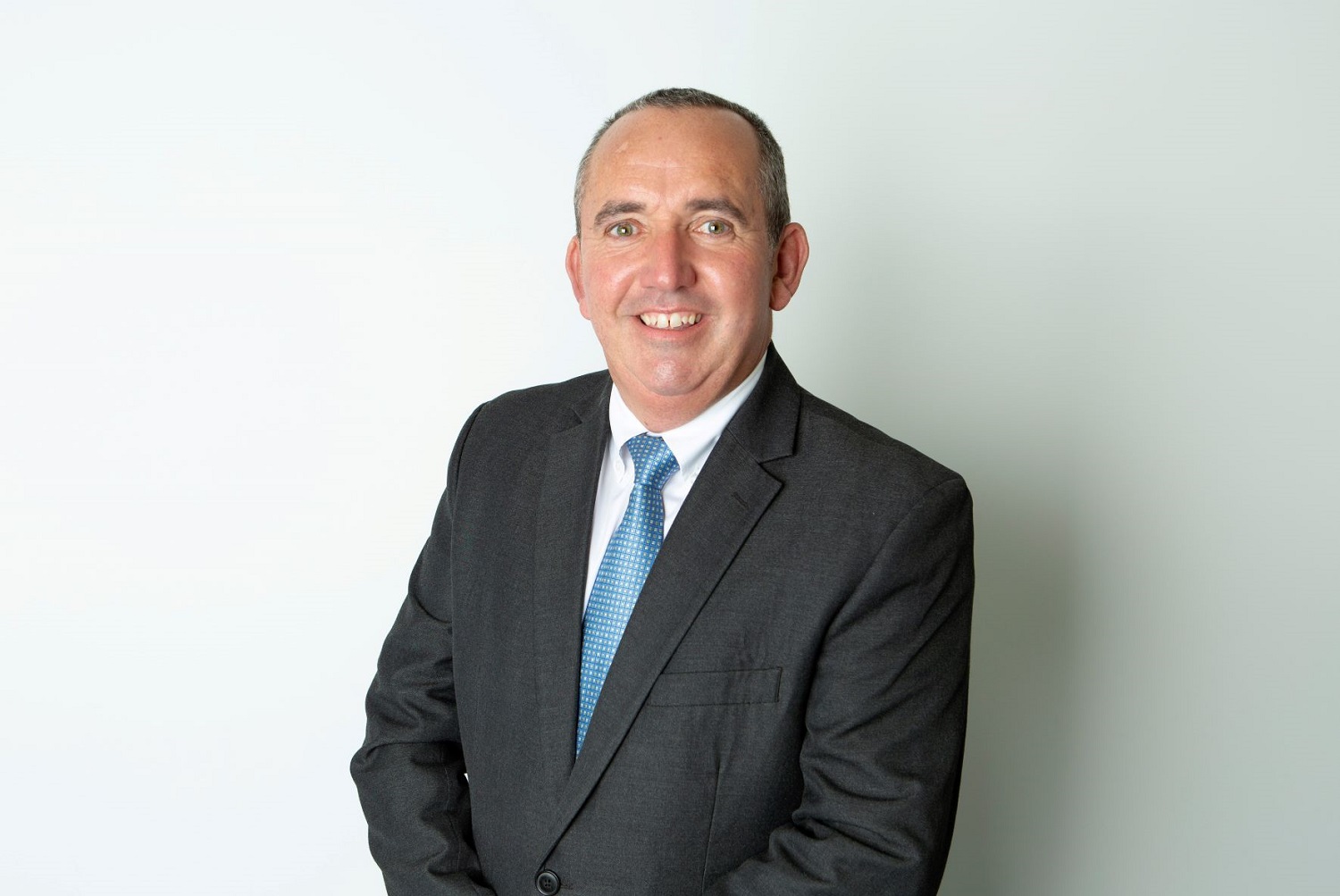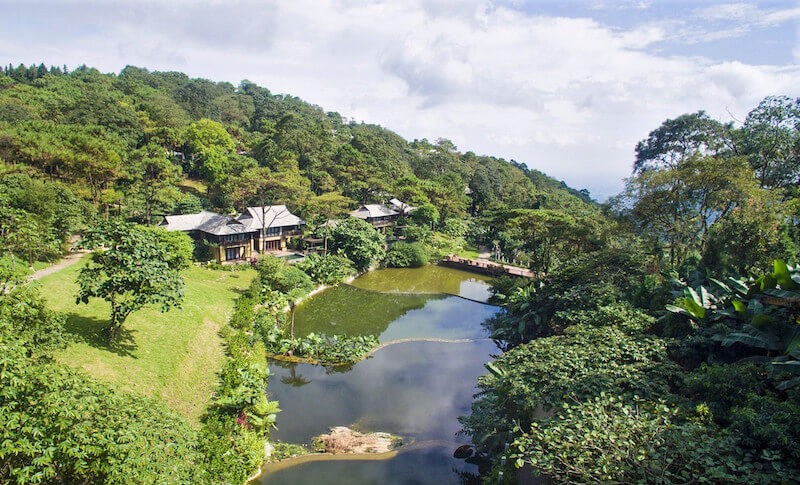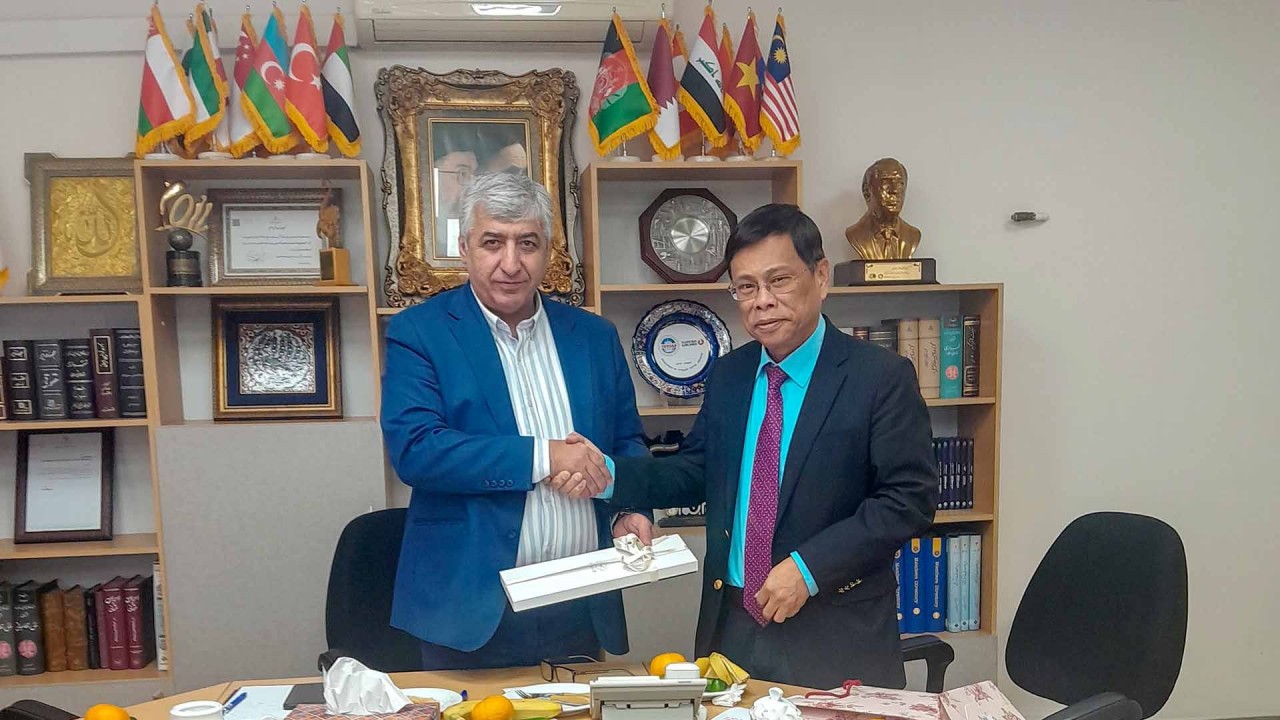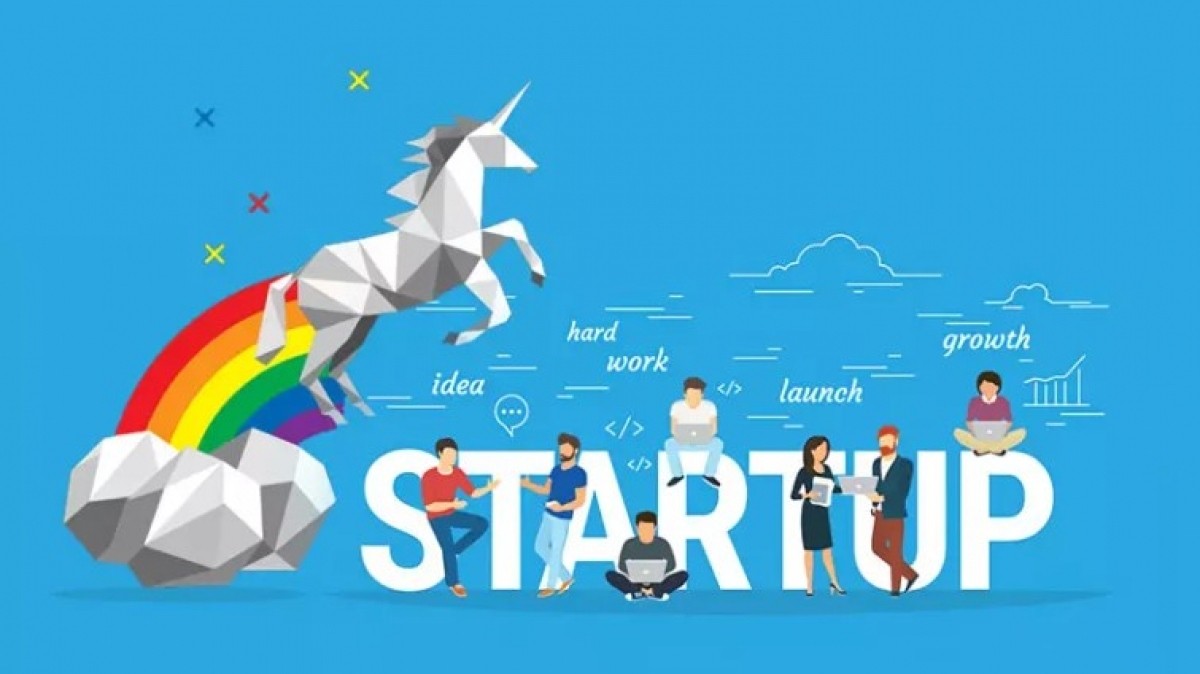 National
Vietnam News Today (Jan. 31): Vietnam joins "golden triangle of startups" in Southeast Asia; Vietnam Airlines Group serves 2.4 million passengers during Tet holiday; Con Dao among 16 best island vacations in the world; Vietnam to send 20 teams to VEX Robotics World Championship 2023.
January 31, 2023 | 06:19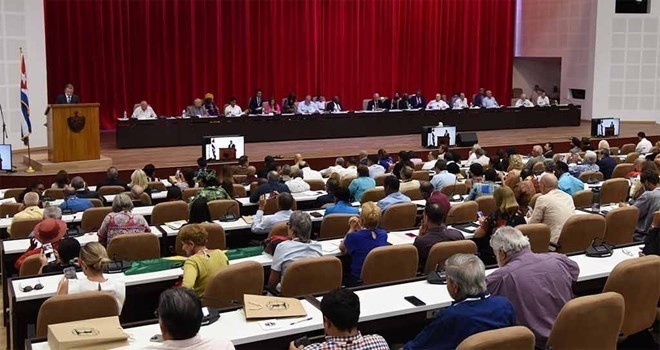 National
A Vietnamese delegation led by deputy head of the National Assembly's Committee for External Affairs Le Anh Tuan attended the fifth International Conference For World Balance in Havana on January 24-28.
January 30, 2023 | 14:47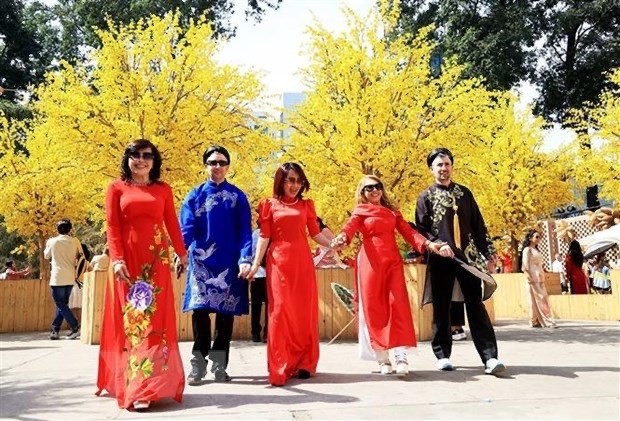 National
Vietnam News Today (Jan. 30): Vietnam's FDI projected to reap up to 38 bln USD in 2023; Cold wave grips northern Vietnam before drizzling rain falls; 2023 a promising year for tourism: official; High lunar New Year shopping and travel demand fuels CPI in January.
January 30, 2023 | 06:00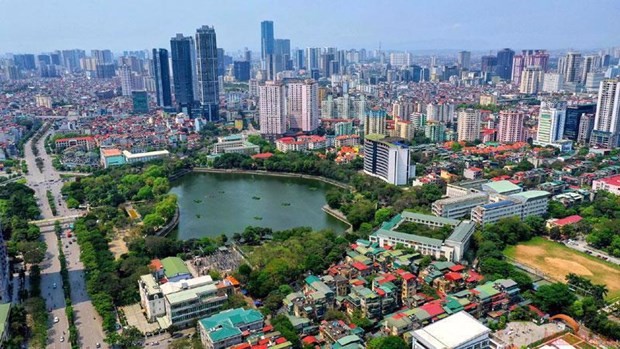 National
Vietnam News Today (Jan. 29): Quang Ninh: Cross-border trading with China resumed after Tet; Hanoi in the world's top three culinary destinations: Tripadvisor; Intertwined opportunities, challenges for Vietnam's economy in 2023; Supermarkets, traditonal markets gradually resume normal operations amid abundant supply.
January 29, 2023 | 06:45