Foreign Minister extends condolences to Indonesia over sunken submarine with 53 aboard
Minister of Foreign Affairs Bui Thanh Son on April 26 has conveyed his condolences to his Indonesian counterpart Retno Marsudi and the nation's people over the recent tragedy involving a sunken Indonesian submarine.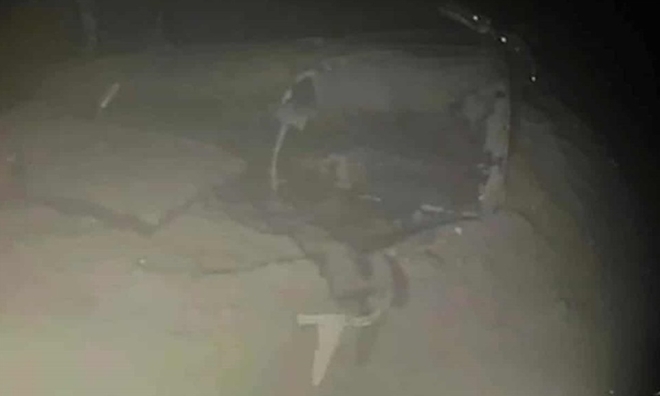 KRI Nanggala-402 became untraceable on April 22 during live torpedo training exercises off the Indonesian holiday island of Bali. Photo: AFP
The 44-year old KRI Nanggala-402 with 53 crewmembers on board lost contact on April 21, as it prepared to conduct a torpedo drill.
Warships, planes and hundreds of military personnel had led a frantic search for the KRI Nanggala 402 since it disappeared this week during training exercises, hoping for a miracle rescue before its known oxygen reserves ran out.
Indonesia's Antara News Agency reported that the 40-year-old submarine was found split into three pieces on the sea bed after five days of search efforts. All the vessel's 53 crew have been confirmed dead.
Indonesian President Joko Widodo said on April 25 that the country's missing submarine had been found sunken in the Bali Sea after search teams said on April 24, that they found objects including prayer mat fragments and a bottle of periscope lubricant near the submarine's last known location.
They also found a prayer mat commonly used in the country. President Widodo described the missing sailors as Indonesia's "best patriots", according to The Jakarta Post.
"All Indonesians convey their deep sadness over this incident, especially to the families of the submarine crew," he said.
Authorities have not given an official explanation for the accident, but said that the submarine may have suffered a blackout and left its crew unable to resurface.
Indonesian Navy chief Adm. Yudo Margono discounted an explosion, however, saying Saturday that the evidence suggested the submarine came apart as it was crushed by water pressure at depths of more than 800 metres (2,600 feet) -- well below what the German-built Nanggala was built to withstand.
"Submarine hulls are pressurised... but when they're breached then water would come flooding inside," said Wisnu Wardhana, a maritime expert at Indonesia's Sepuluh Nopember Institute of Technology, quoted by AFP.
"Can you imagine if water with that kind of pressure hits people?" Retired French vice-admiral Jean-Louis Vichot earlier told AFP that a submarine's steel shell could break "like a folding accordion" when it hits depths way beyond its limits.
On April 25, the search team focused on pinpointing the sub's exact location. Authorities have warned that any salvage operation would be risky and difficult in the deep waters. Singapore's MV Swift Rescue -- a submarine rescue vessel -- has arrived to aid in the recovery effort, the navy said Sunday.
Malaysia, as well as the United States, India and Australia, were among the nations helping in the search. Search vessels, reconnaissance aircraft and submarine rescue ships have been deployed to scour a zone of about 10 square nautical miles (34 square kilometres)./.