GOJEK's Vietnamese arm launches Go-FOOD in Hanoi
GOJEK's Vietnam subsidiary GO-VIET has launched food delivery service GO-FOOD in Hanoi, adding a feather to its cap as it looks to expand its food delivery service in the country.
The ride hailing service firm first launched the service in Ho Chi Minh City (HCMC) a few months ago.
GO-FOOD has been piloting in Hanoi over the past three months and has tied up with food vendors to bring a plethora of options and attractive promotions to the locals. With the service on the go, people can now savour options ranging from fast food to casual and fine dining restaurants.
"People in Hanoi are very passionate about food, whether it's local street food or high-end cuisine and we believe they will love our food offering just as much as the people of HCMC," said Phung Tuan Duc, GO-VIET Chief Operations Officer. "With GO-FOOD now fully live in Hanoi, consumers will enjoy top-level service, competitive prices and the best food the city has to offer."
GOJEK entered Vietnam, its first market outside Indonesia, in August 2018. It offers bike-hailing, delivery and food services in the country and has plans to tap the car-hailing segment soon.
The company did not charge drivers in the country any fee for the first few months of its operation. It declared a 35 per cent marketshare in HCMC nearly two months after launch.
Recently, it is reported that the CEO and chief growth officer (CGO) of GOJEK's Vietnam affiliate stepped down from their positions to take on new advisory roles.
The Vietnam-based unit of the ride-hailing major did not reveal who would be taking over the CEO and CGO positions and indicated that the existing management will continue to be responsible for the day-to-day operations.
VNF ( Deal Street Asia )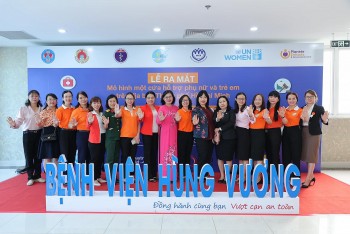 Viet's Home
What is the one-stop centre for women and children experiencing violence?