Green Energy Solves Vietnam's Commitment to 'Zero Emissions'
John Kerry, US President's Special Envoy for Climate, appreciate Vietnam's green energy potential, creating a premise to fulfill its commitment to "zero emissions" at COP26.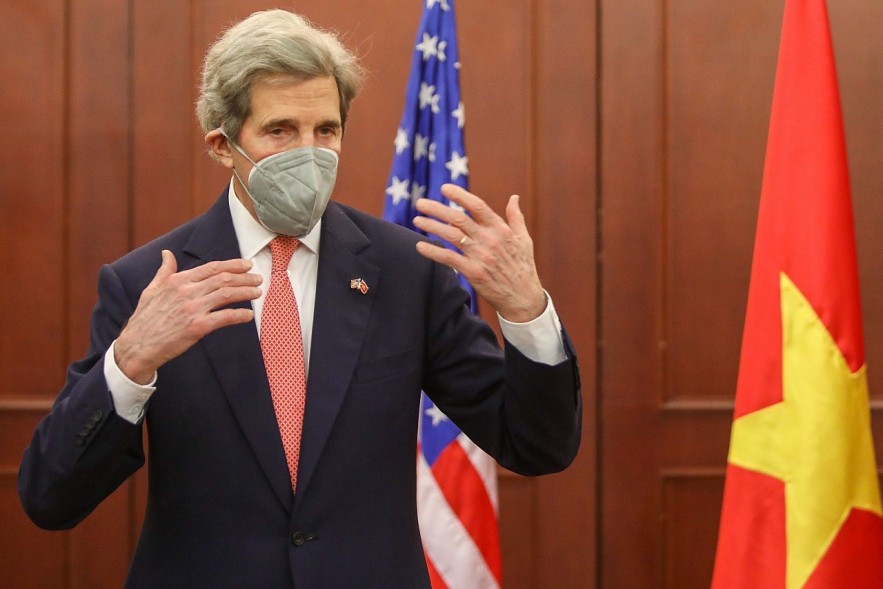 US Special Presidential Envoy for Climate John Kerry in Hanoi on the morning of February 23. Photo: Thanh Nien
At the Hilton Hotel (Hanoi), US President's Special Envoy for Climate John Kerry said that Vietnam has done its job well at the 2021 United Nations Climate Change Conference COP26, held in Glasgow (United Kingdom).
On the same day, President Nguyen Xuan Phuc discussed with John Kerry how Vietnam has accelerated activities to fulfill its commitments. Kerry suggested that the key to combating climate change is that Vietnam needs to reduce coal use and move towards abandoning this energy source.
Instead of coal for thermal power, Vietnam can rely on hydroelectricity, wind power, solar power, and offshore wind power. Therefore, Vietnam can have a balanced and more environmentally friendly electricity supply than coal.
"Although coal causes emissions, many countries continue to use this energy source for economic activities," according to the US Special Presidential Envoy for Climate. He said it's time to say no to thermal power and create an appropriate energy source conversion towards cleaning the air, improving the living environment, and protecting people's health.
Kerry reiterated a warning that has been mentioned by many reports before, including from the United Nations and the World Bank: Vietnam is one of the countries most heavily affected by climate change.
John Kerry view information about green energy projects supported by the US. Photo: Thanh Nien
Kerry gives the example of how the Mekong Delta, which is threatened by sea level rise and food sources, will be severely affected without the right transition.
He also appreciates that Vietnam made important commitments at the 26th United Nations Climate Change Conference (COP26). Vietnam is aiming for timely actions in responding to climate change issues.
John Kerry speaks at the event. Photo: Thanh Nien
According to John Kerry, Vietnam is currently a leading regional partner in the US Indo-Pacific Strategy. The US government is "eager" to cooperate with Vietnam to facilitate and accelerate the transfer of clean energy technology. President Biden has demonstrated strong support for Vietnam to possess new technologies and in line with energy policy.
John Kerry, US Special Presidential Envoy for Climate, arrived in Vietnam from February 22-25, during his visit to build consensus on important actions to address the climate crisis.
Before coming to Vietnam, Kerry had just finished a visit to Egypt, the host country of the 27th United Nations Climate Change Conference (COP27). The conference is scheduled to take place in Cairo in November this year.
Vietnamese Prime Minister said that the Party and State of Vietnam have identified climate change response as one of the difficult but urgent tasks.
With a global, all-people approach and comprehensive action, Vietnam has joined the international community in reducing greenhouse gas emissions, adapting to climate change. Vietnam takes this as an opportunity to switch to a green, circular, and low-carbon development model.
Since COP26, Vietnam has been seriously and swiftly taking action to realize its led commitments by establishing a National Steering Committee to implement Vietnam's commitments at the COP26, by Prime Minister Pham Minh Chinh.
Vietnam is working hard to perfect the legal framework; build detailed plans, measures, and roadmaps; overhaul strategies and plans; and mobilize investment resources for climate-resilient infrastructure to carry out the commitments.
In the energy sector, Vietnam is reviewing and completing the national electricity development planning, fostering the development of renewable energy sources. Vietnam converts coal power to clean energy in an appropriate, sustainable way, fairness.
The Prime Minister that Vietnam will have necessary legal corridor to well implement the commitments made at COP26.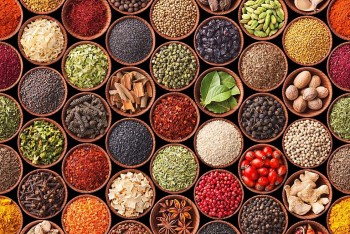 Vietnamese Herbal Tea
Antioxidants have been known since the 1990s and have been useful in fighting cancer, atherosclerosis, and many other chronic diseases.