H&M stirring up a fast fashion fever in Vietnam
Undeniably, fast fashion brands are enjoying great success in one of the two largest cities in Vietnam. However, while they are toasting success, local retailers are stepping back in the game.
Undeniably, fast fashion brands are enjoying great success in one of the two largest cities in Vietnam. However, while they are toasting success, local retailers are stepping back in the game.
Fast fashion brands are taking the market by storm, prompting Vietnamese brands to adapt strategies
Not just a trend
As a passionate trend follower, Thuy Linh (26), a PR staff at Le & Brothers Co., Ltd. admits she usually spends about VND6 million ($264) per month buying clothes, not to mention cosmetics and perfumes. Apart from H&M and Zara, the two brands suitable for the general public, a few Vietnamese high-end designer brands, such as Rap Thiet Ke, Magonn, Design, Up to Seconds, and LIBÉ, are some other names often coming up on Linh's shopping list.
"I follow the fashionistas (someone with a great sense of fashion and always updated on the latest trends), see what style they wear and follow the changes immediately. The outfits of H&M and Zara suit me because the designs are simple and do not show too much skin," Linh said.
Many people share Linh's hobby, making the opening of the first H&M store in Ho Chi Minh City on September 9 a super magnetic event attracting thousands of visitors. The heat keeps escalating as H&M offers a 20 per cent discount on all its new season clothing.
Being born in the late 90s, Le Thai Son, a private entrepreneur in the fields of food and entertainment, admits to being a Zara fan. "30 per cent of my wardrobe is occupied by Zara clothes and there are some H&M products also," Son said.
These items were collected by Son on trips abroad or ordered from the brands directly. "When I next have a business trip in Ho Chi Minh City, I will definitely visit H&M and Zara."
Having studied in Switzerland and travelled to many countries in the world before, Son is ecstatic over the presence of these prestigious and well-known brands in Vietnam and loves to see the warm welcome they receive.
"Without such a change, surely, Vietnamese fashion brands of the same segment would still be hesitant to invest more in their products and communications strategies," Son said.
For young people who already have jobs like Linh and Son, the prices of H&M and Zara products are quite reasonable. This is also the reason why these brands decided to enter the Vietnamese market directly, bypassing third agencies.
More importantly, these brands are really wise in satisfying the needs of their customers. When shopping in one of these stores, most customers will feel a little dizzy because of the choice in colour, material, and style waving at them from the shelves.
"Perhaps this is their intention. A customer might ignore a particular product when stepping into a store. Yet he will still find similar ones on the next shelves. Or if certain styles and sizes sell out, there will always be similar items for customers to open their wallets," said Son.
Son's admiration for Zara also comes from some of the "magical" business strategies of the popular fashion brand. He noted that every time any world-famous brand comes out with a popular product, Zara will immediately craft an item that is nearly identical but will be sold at a much lower price for lower-income or budget-conscious customers.
Additionally, Zara rarely has inventory because they strictly control the quantity of products for each season, making sure that there will be only enough to sell. This brand has been pressing customers to buy the products they like immediately or they will never be able to buy them again.
Each month, Son spends about 30-50 per cent of his income shopping for fashion. In Zara or H&M clothing, just about VND10 million ($440) is enough to purchase a lot of items. However, Son also tries luxury brands, such as Gucci, Off White, Givenchy, and Saint Laurent for special occasions.
"High-end brands routinely craft trendy products that match the style and the age of customers like me. Maybe in 5-7 years, I will use fewer products of fast fashion brands like Zara or H&M," Son said.
At present, Vietnamese youth spend quite a lot of money on fashion and entertainment. Clearly, they are more interested in fashion and trends than ever before. Thus, although H&M and Zara are not a brands with special charisma or a colour of their own as they target the majority, their cheap prices, good quality materials, and constantly evolving clothing styles to suit most demands will surely attract plenty of young Vietnamese consumers.
The fast fashion effect
The term fast fashion or instant fashion typically refers to a fashion line of popular and affordable clothes which are mass-produced. The basic principle of such a fashion line is to produce clothing inspired by catwalk designs at medium price and sell them as fast as possible to meet the latest fashion trends. This means fast production, fast delivery, and fast purchasing speed.
This model was developed in the late 1990s, with Zara leading the revolution, followed by other well-known retailers such as H&M and Topshop. At present, other typical brands successfully exploiting this trend include Uniqlo, Forever 21, and Mango, among others.
The Vietnamese market has long been considered a fertile and prosperous land in the eyes of foreign big names. Zara, H&M, and Uniqlo have long expressed the desire to tap into the market. After Zara and H&M's impressive debuts, the next announcement might come from Uniqlo, even though this brand is still exploring the market.
Fredrik Famm, H&M managing director of the Southeast Asia region, did not hide his joy when H&M's products were warmly welcomed in Vietnam.
"H&M considers Vietnam a potential market and this is the best time to make Vietnam the 68th market of the global H&M family," Fredrik Famm said.
The warm welcome and support of Vietnamese customers will definitely help H&M and Zara grow more confident in the added value they bring to customers through fashion, quality, price, and delivery, which comes with a strong desire to become the No. 1 fashion brand in Vietnam.
Owning a lot of fashion lines, from the timeless favourite basic ones to the most up-to-date designs, not to mention high-end collections, such as Studio collections or clothing lines created in collaboration with other designers, these brands are promoting the fast fashion trend to meet the different fashion needs of different customer groups.
"You will always find something for yourself in our store," said Famm.
It is noteworthy that since the need to create a personal fashion style has gradually replaced the strong demand for durable goods in Vietnam after a long period of stable economic growth and started to increasingly dominate the purchasing decisions of young people, fast fashion is now indispensable.
A few domestic fashion brands, such as Canifa, have made efforts to follow this trend and are beginning to gain more attention from young people. Compared to the world's best-known brands in this segment, Canifa and other Vietnamese businesses have the advantage of price due to domestic production.
Hence, all the design-production-delivery stages are more economical in terms of time and costs. Most recently, Canifa also launched a number of pretty decent collections which are quite similar to Uniqlo's clothing lines, although not as "fashionable".
"Canifa's designs and materials are improving, which is a good sign, but I still rarely step into the store, even with a 50-60 per cent discount. If possible, I prefer the more popular brands from abroad," Do Thuy Linh admitted.
Nobody knows for sure how fashion will evolve in the next few years, but customers will determine the market shares of the brands. Currently, the presence of foreign fast fashion retailers with new forms of advertising and clothing designs are forcing Vietnamese brands to be more aggressive with their investment strategies.
"We also look forward to taking part in a more sustainable future for the Vietnamese fashion industry through sustainable development programmes and activities that customers can easily join and contribute to," said Famm./.
VNF/VIR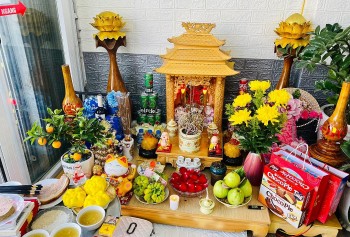 Handbook
Learn more about an ancient Vietnamese tradition that may bring you good fortune!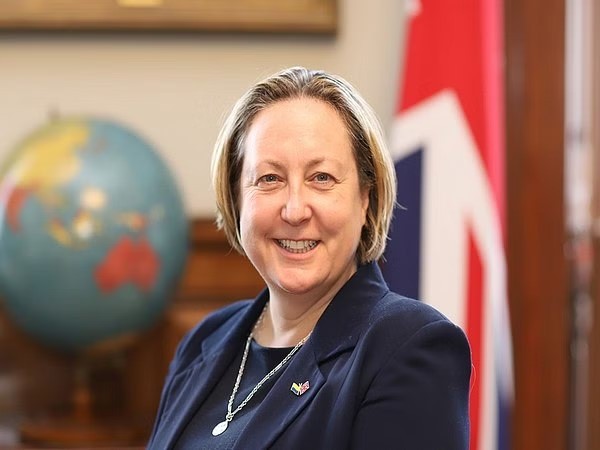 Economy
The United Kingdom is working to conclude a Free Trade Agreement with India, Secretary of State for International Trade Anne-Marie Trevelyan said on Wednesday.
February 01, 2023 | 04:00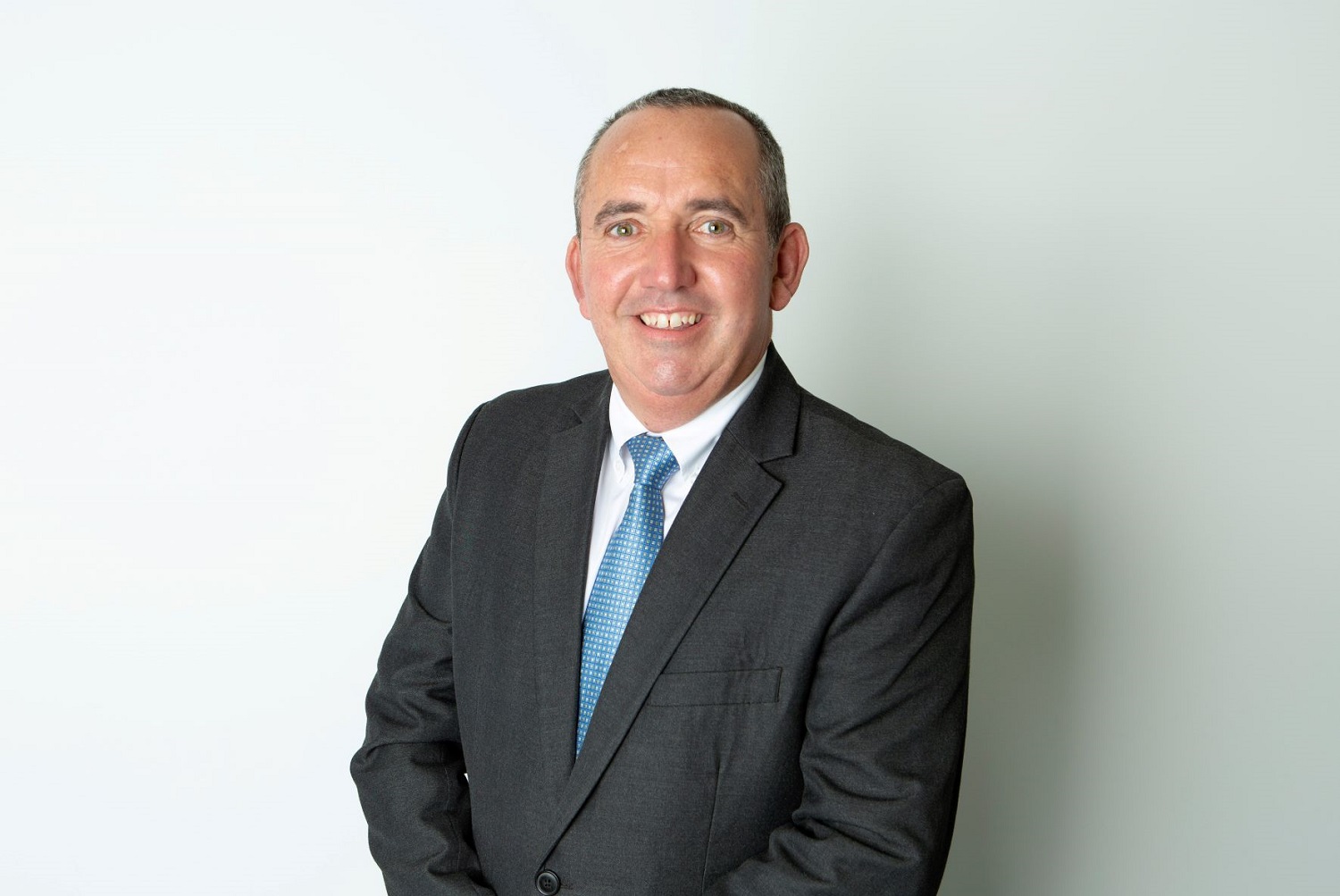 Economy
Skipton International, the award-winning Guernsey-licensed bank, has announced the launch of limited company buy-to-let lending giving customers an additional financing option for growing UK property portfolios.
January 31, 2023 | 10:30