Hong Kong Baptist University heralds future cinematic experience by establishing Visualisation Research Centre
Hong Kong Baptist University (HKBU) took an important step forward in heralding a new cinematic experience for the future by establishing the Visualisation Research Centre recently.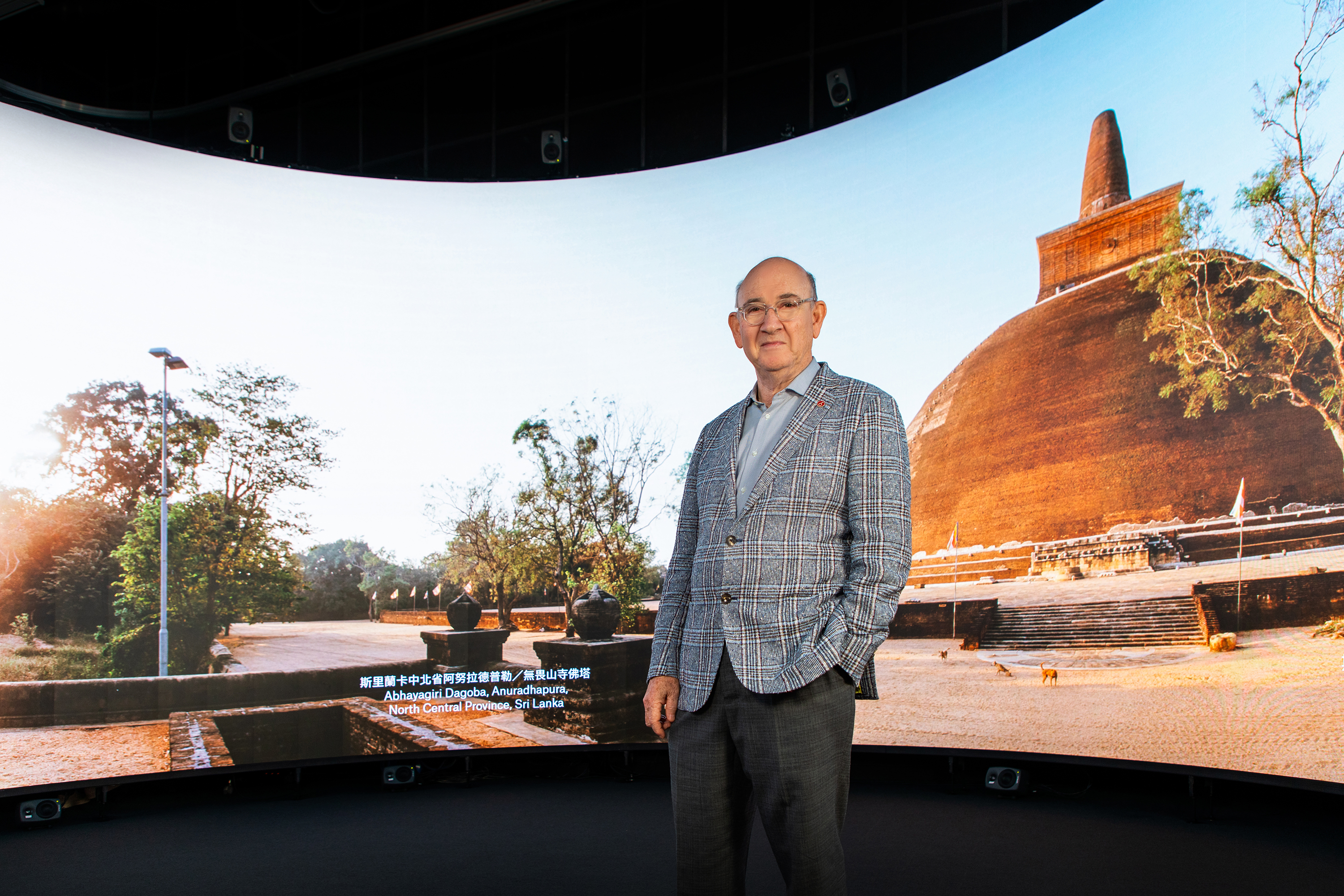 The Centre is home to the world's first 360-degree immersive LED Visualisation Cinema and the 180-degree iDome Cinema. The newly established facility will provide innovative platforms for theatre, dance, music and sports, and transform multimedia archives into post-cinematic encounters that people can explore and experience.
Creates new platforms and possibilities
The Visualisation Research Centre is one of the key deliverables under the two-year art-tech project "Future Cinema Systems: Next-Generation Art Technologies", which is led by HKBU in collaboration with the City University of Hong Kong (CityU) and the École Polytechnique Fédérale de Lausanne (EPFL) in Switzerland. The pioneering project has been awarded HK$35.4 million in funding from the Innovation and Technology Support Programme under the Innovation and Technology Commission of the HKSAR Government.

"With the new appreciation of the relationship between art and technology, there has been a global demand for new forms of cultural experience and digital entertainment. At a time when technical capabilities are developing rapidly, our challenge is to create new artistic platforms and new creative opportunities," says Professor Jeffrey Shaw, Chair Professor of the Academy of Visual Arts at HKBU, who leads the project.

360-degree cinema offers fully immersive experience

Walking into the Centre's eight metres wide, four metres tall 360-degree cinema consisting of over 400 LED panels (26 million LED pixels), the audience can fully immerse themselves in a three-dimensional environment. Viewers are not merely looking at panoramic movies or photographs; they also get the sense of stepping inside a spectacular virtual landscape, whether it is an exhibition hall at a museum, historical monuments across the ocean, prominent heritage sites or even the setting of video games.

This expansive visual experience is amplified by a 32.4 channel surround sound system that further substantiates this total sense of immersion.

Using high-resolution stereoscopic 3D technologies, the cinema lets viewers interactively engage with the visualised content by enlarging the focus on their areas of interest. This in turn adds new layers of understanding and meaning to the materials they see.

AI-powered evolving interactions with the audience

The new cinema further challenges the conventional passive relationship between the audience and the screen. When watching movies or a theatrical performance, people usually just sit tight in their chairs in the dark. With the Future Cinema Systems, interactivity will play an important role.

"We are developing technologies that will enhance interactivity between individuals and groups of people. In our cinematic environment, up to 30 visitors can interact with the imagery and with each other," says Professor Shaw.

Using wearable sensors and biometric devices, this new cinematic platform can for example track the viewers' physical position, behavior, gesture, facial expression, body temperature and heart rate to understand what they are looking at, how they are behaving with respect to other viewers, and how they are responding to the content being presented to them.

A co-evolutionary narrative engine, which comprises artificial intelligence (AI) and machine learning, will enable the audiovisual manifold to react and respond to the sensory prompts provided by the participants.

Boundless applications

The other innovative facility at the Visualisation Research Centre is the iDome Cinema, which comprises a laser DLP projector, a vertical hemispherical screen that is four metres in diameter, and surround sound audio equipment.

Ideally suited for museological exhibitions, the iDome Cinema uses a fisheye lens to project spherical photos and videos that can be interactively rotated. Visitors can almost literally walk inside its 360-degree representations to enjoy this immersive interactive experience. The facility can also be used as an educational tool for visualising scientific data.

With the new facilities in place, the project team is working to produce scalable outcomes that can be experienced by the general public. The deliverables of the Future Cinema Systems project will first be deployed at selected facilities in Hong Kong, such as the Hong Kong International Airport, M+ Museum, and Tai Kwun.

"We are developing the project in particular relation to Hong Kong's cultural contexts. It will give local artists and institutions opportunities to explore the next-generation creative potentials of art and technology," says Professor Shaw. "We are about to experience something truly transformative, as the Future Cinema Systems project opens the door to boundless new horizons in the arts and creative industries."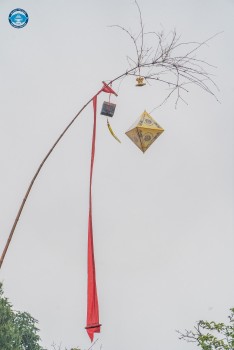 Viet's Home
In the past, the Neu pole (a tall bamboo pole with red garment strips used to ward off evil spirits during the lunar New Year) lowering ceremony at the royal palace of the Nguyen Dynasty was performed to mark the end of the New Year holiday and prepare to enter a new working year.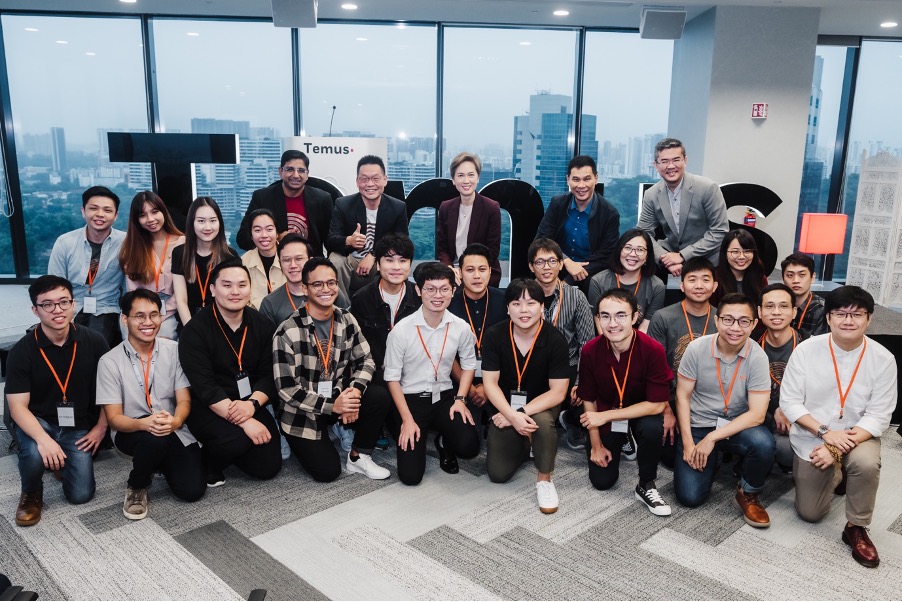 Economy
Singapore's Minister for Communications and Information Mrs Josephine Teo officiated the launch of Temus' Step IT Up programme, supported by Infocomm Media Development Authority's (IMDA) under Techskills Accelerator (TeSA) initiative, for public sector agencies and private companies to jointly 'place and train' people for tech roles in under five months.
January 26, 2023 | 14:00