IAEA's chief Yukiya Amano dies at 72
The head of International Atomic Energy Agency (IAEA), Yukikya Amano died after facing serious health issue since last year.
The head of International Atomic Energy Agency (IAEA), Yukikya Amano died after facing serious health issue since last year.
General - Director of IAEA, Yukiya Amano (photo: DW)
Yukiya Amano, the Japanese diplomat, served as the 5th Director – General of International Atomic Energy Agency since 2009 after the end of Mohammad Elbarei's term, through several events such as: Iranian nuclear deal and had a role to persuade North Korea was back to the nuclear talks.
He passed away after the signs of worse illness since the last year. There were no specific details about the cause of his death
On July 22, IAEA secretariat confirmed in a statement "The Secretariat of the International Atomic Energy Agency regrets to inform with deepest sadness of the passing away of Director General Yukiya Amano,"
His death was in the center of the tension between Iran and the US, especially, Iran had announced to break the limit of 3.67% uranium enrichment as in the 2015 nuclear deal to retaliate the withdrawal of the US from the deal to impose sanctions to Iran
Because of his health issue, he did not attended in the special meeting of the board after the IAEA asserted that Iran breached the nuclear deal.
IAEA has not revealed the timeline of choosing the successor when Amano stepped down early.
Expressing the condolence for the death of the IAEA's chief, the European Union's foreign policy chief, Federica Mogherini tweeted "a man of extraordinary dedication & professionalism, always at the service of the global community in the most impartial way"
Iranian Deputy Foreign Minister, Abbas Araghchi wrote on Twitter "I commend his skillful & professional performance as DG of IAEA... May the Almighty bless his soul"
Jackie Wolcott, US Ambassador to the international organizations in Vienna condoled "the United States "and all nuclear non-proliferation advocates have lost a great friend, and the United Nations family has lost an exceptional public servant"
Russian President Vladimir Putin also said "always admired his wisdom and foresight -- his ability to make informed decisions in the most difficult circumstances" for the death of Amano
DW, France 24, Reuters ( Van Nguyen )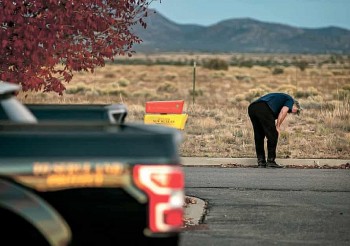 World
Alec Baldwin is the main subject and now cooperating with the police for an investigation after accidentally shooting and killing his director of photography with a prop firearm on the set of a movie in New Mexico. The actor has contacted Hutchins' family to express his condolences, has not been charged.