Indo-Japan Ministerial Dialogue Points to Deepening of Strategic and Defence Partnership
Sujan R Chinoy writes: The spurt in ties is also attributable to the long-term vision shared by the leaders on both sides. India's emergence as the fifth-largest as well as the fastest-growing economy in the world will definitely ensure a further quantum leap in strategic ties with Japan.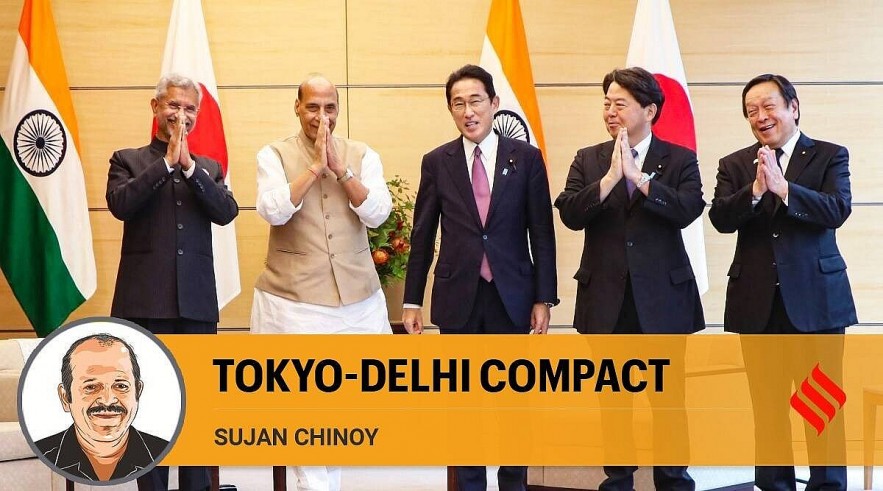 efence Minister Rajnath Singh with External Affairs Minister S. Jaishankar calls on Japan's Prime Minister Fumio Kishida, in Tokyo, Friday, Sept. 9, 2022. Japan's Minister of Defense Yasukazu Hamada and Minister of Foreign Affairs Yoshimasa Hayashi are also seen. (PTI Photo)
The second India-Japan 2+2 Ministerial Dialogue held in Tokyo on September 8 saw Defence Minister Rajnath Singh and External Affairs Minister S Jaishankar meet their Japanese counterparts Hamada Yasukazu and Hayashi Yoshimasa for an in-depth discussion on all critical challenges to a rules-based global order that increasingly binds the two countries, and provides renewed vigour to their special strategic and global partnership.
The friendship between India and Japan has a long history rooted in spiritual affinity and strong cultural and civilizational ties. Indian culture, filtered through Buddhism, has had a great impact on Japanese culture, and this is the source of the Japanese people's sense of closeness to India.
Bilateral ties have been singularly free of any kind of dispute – ideological or territorial. India -Japan peace treaty was one of the first peace treaties Japan signed after World War II.
Even though India and Japan have exchanged defense ideas for almost two decades and declared a shared interest in keeping the Indo-Pacific open and free, as partners in the Quadrilateral Security Dialogue along with the US and Australia, their bilateral cooperation is still lacking. US-China interference in the Indo-Pacific prevented both sides from implementing their desired strategic objectives.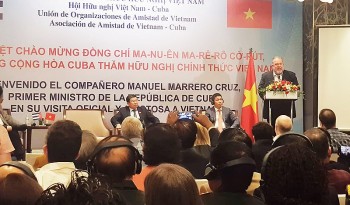 Friendship
Cuban Prime Minister Manuel Marrero Cruz met representatives from the Vietnam-Cuba Friendship Association in Hanoi on September 30, as part of his visit to Vietnam from September 28 to October 2.