LG display to invest another US$750mil for its Vietnamese plant, say reports
LG Display Co, a major display panel maker in South Korea, will make an additional US$750 million investment in its plant in Vietnam, news reports in South Korea has shown, as the company eyes expanding OLED panel productions, Yonhap News Agency reported.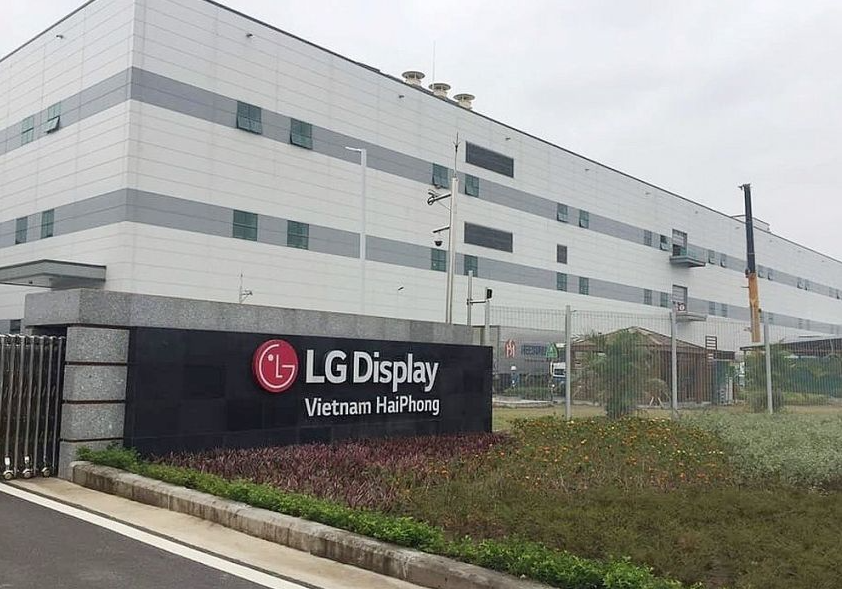 LG Display, the world's largest OLED TV panel maker, set up its Vietnamese OLED module plant in 2016. (Photo: The Star)
The city of Hai Phong approved LG Display's latest investment plan for its plant in northern Vietnam, according to the Vietnam News Agency. The expenditure will bring LG Display's total investment for its project in the Vietnamese port city to US$3.25 billion, it added.
LG Display is reportedly seeking to begin adding more OLED production facilities next month at the earliest. The company is expected to hire 5,000 more people, it added.
According to market researcher Omdia, the world display market is likely to grow 13.8 percent to US$139.8 billion this year, bolstered by the expansion of IT products and premium OLED products amid a pandemic-induced stay-at-home economy.
The global market for OLED panels was expected to soar 28.4 percent on-year on the back of rising demand for TVs and premium gadgets.
LG Display, the world's largest OLED TV panel maker, set up its Vietnamese OLED module plant in 2016. LG Display is one of the world's largest manufacturer and supplier of thin-film transistor liquid crystal display (TFT-LCD) panels, OLEDs, and flexible displays. LG Display is headquartered in Seoul, South Korea, and currently operates nine fabrication facilities and seven back-end assembly facilities in Korea, China, Poland, and Mexico.
LG Display was originally formed as a joint venture by the Korean electronics company LG Electronics and the Dutch company Philips in 1999 to manufacture active-matrix liquid crystal displays (LCDs) and was formerly known as LG.Philips LCD, but Philips sold off all its shares in late 2008.[1] Both companies also had another joint venture, called LG.Philips Displays, dedicated to manufacturing cathode ray tubes, deflection yokes, and related materials such as glass and phosphors.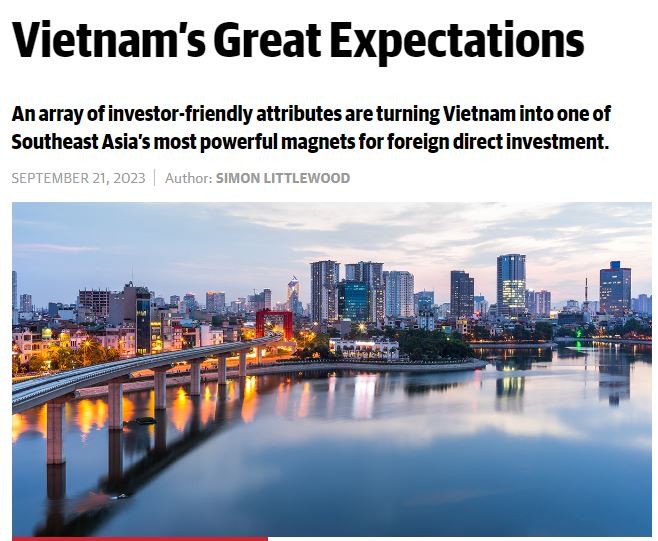 Economy
"An array of investor-friendly attributes are turning Vietnam into one of Southeast Asia's most powerful magnets for foreign direct investment," said Global Finance Magazine in a recent article.
September 23, 2023 | 16:38
Economy
Vietnam has a fast-increasing semiconductor ecosystem and possibilities to improve its position in the global supply chain. In the joint announcement of the US-Vietnam Comprehensive Strategic Partnership, the two countries acknowledged Vietnam's significant potential to become a key nation in the semiconductor industry, adding they "are supportive of the rapid growth of the semiconductor ecosystem in Vietnam."
September 22, 2023 | 09:22