Listed VN companies revise business targets
Several listed companies want to adjust their business targets for this year with the end of 2018 approaching.
Several listed companies want to adjust their business targets for this year with the end of 2018 approaching.
Business plans are built based on the market forecast but the implementation will be affected by objective factors and companies can change their targets.
Phương Nam Cultural JSC (HOSE: PNC) is seeking shareholders' approval to boost its net profit target for 2018 to VNĐ162.3 billion (US$6.2 million) from VNĐ20 billion. As a result, the company is expected to make up for the accumulative loss and gain a profit of VNĐ38.7 billion.
However, its total revenue target will be adjusted down to VNĐ741 billion from VNĐ800 billion.
Ending June, the company earned VNĐ337 billion net revenue and VNĐ7.8 billion net profit. The basis for such a strong adjustment was PNC's sale of 20 per cent of CJ CGV Vietnam Co Ltd, which operates Việt Nam's biggest cinema chain CGV.
Earlier, PNC sold 12.5 per cent of CJ CGV's stakes for VNĐ160 billion. It plans to spin off the remaining 7.5 per cent stake for another VNĐ101 billion by year's end. The proceeds from this sale will be used to pay debt, supplement working capital and pay pidends.
Animal feed manufacturer Dabaco Group (HNX: DBC) is also planning to increase its profit target after the company expected its nine-month net profit will accomplish the yearly goal of VNĐ246 billion.
In the review meeting for third-quarter business results, the company's management board said such an achievement came from the production of animal feed, livestock and poultry breeding. Recently, prices of animal products, especially pork prices, have remained high, so livestock farmers and businesses are profitable.
The company has also decided to increase its pidend rate to a maximum 20 per cent for this year's performance, 10 per cent higher than the previously approved plan.
Revise downward
Also in food manufacturing, An Giang Agriculture and Foods Import-Export JSC (UPCoM: AFX) asked for shareholders' approval to cut its revenue projection by 12 per cent to VNĐ1 trillion and net profit down 60 per cent to VNĐ6 billion.
The company attributed the move to the poor conditions in the feed sector.
It posted revenue of VNĐ415 billion and net profit of just VNĐ661 million in the first six months of this year, equivalent to 37 per cent and 4 per cent of initial revenue and net profit targets.
Financial firm Ocean Group (HOSE: OGC) also revised down its consolidated revenue target from VNĐ1.93 trillion to VNĐ1.17 trillion and after-tax profit target from VNĐ186 billion to VNĐ58 billion, decreases of 15.8 per cent and 69 per cent, respectively.
Despite such the reduction, analysts predict it will be hard for the company to achieve these targets as it incurred additional losses of VNĐ9.5 billion in the first half of this year.
Ending June, it had suffered cumulative losses of nearly VNĐ2.9 trillion, almost equivalent to its charter capital of VNĐ3 trillion.
Listing at the end of last year with a net profit of VNĐ160 billion, Apax Holdings (HOSE: IBC) made an unexpected move when adjusting its net profit goal down 14 per cent from VNĐ92 billion to VNĐ79.6 billion.
Such numbers are also forecast to be tough to accomplish with poor performance in the first six months. Ending June, the company posted net profit of VNĐ11 billion.
Business plans are built based on market forecasts but companies can change their targets. Despite that, any revised downward plans in the last months of the year will disappoint investors and may affect their share prices./.
( VNF/VNA )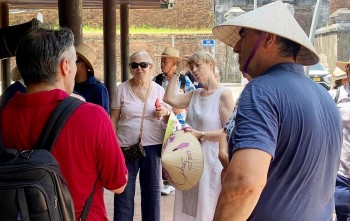 National
Vietnam News Today (Mar. 29): Vietnam to issue e-visa to foreigners of all countries; Vietnam, China beef up defence ties; Outbound tours prove popular during April holiday; Vietnam International Travel Mart 2023 to spotlight cultural tourism.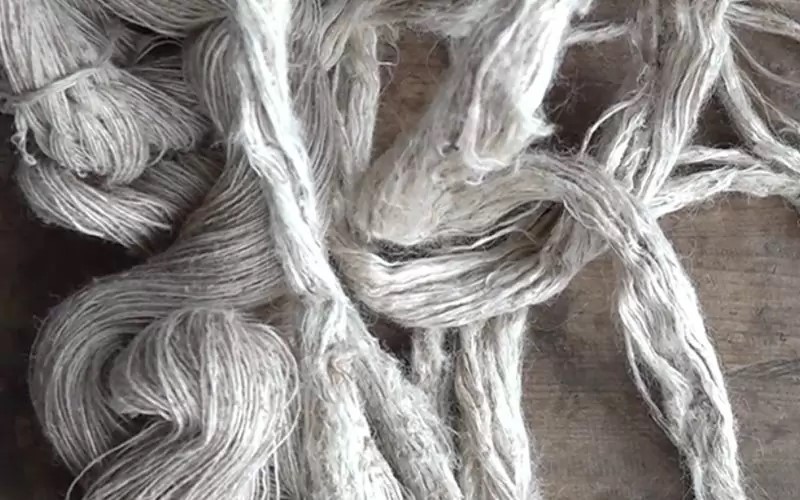 Economy
Nettle plant has traditionally been used to make ropes, jackets, bags and blankets among others. The practice of making yarns from nettle plants lost its popularity in many parts of the country after cotton became easily available. But in Lauri Gewog of Samdrup Jongkhar, people are not only keeping the tradition of producing nettle yarn alive but also making a good income from its sale.
March 28, 2023 | 16:00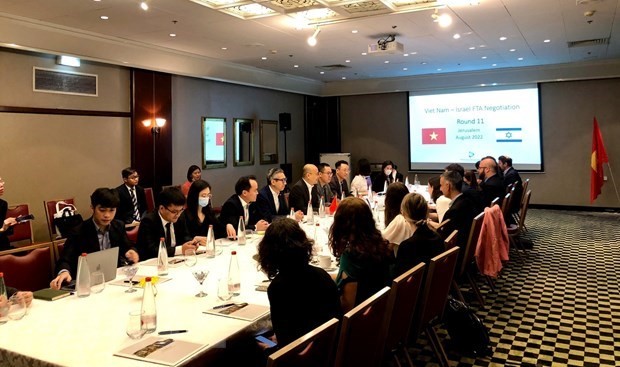 Economy
The signing of Vietnam - Israel Free Trade Agreement will open up many opportunities for Vietnamese businesses, and also new challenges when approaching this market.
March 28, 2023 | 15:15