Low-cost car manufacturers can't find opportunities in Vietnam
Though demand for low-cost cars in Vietnam is high, low-cost car manufacturers have failed to enter the market.
Though demand for low-cost cars in Vietnam is high, low-cost car manufacturers have failed to enter the market.
In the late 2000s, low-cost car manufacturers Lifan, Chery, Tobe and BYD were the best known names in the low-cost car wave at that time. Tata Group from India also planned to join the market.
Lifan was considered the pioneer in the low-cost car market segment when launching of its products in 2008. The manufacturer planned to set up a factory in Vietnam to assemble products for domestic sale. However, just three years later, Lifan stopped operations.
Chery, BYD and Tobe disappeared from the Vietnamese market despite their great efforts to launch marketing campaigns and apply attractive post-sale services.
At the time when TMT Motors was preparing for Indian Tata Nano, many other low-cost car brands withdrew from the market. Tata then decided to cancel the plan.
India was once Vietnam's largest exporter of low-priced completely built-up (CBU) small cars during the first seven months of 2016, according to the Vietnam General Department of Customs.
India along China ranked the third among the biggest CBU car exporters to Vietnam in the January-July period with 7,900 units, just behind Thailand with 18,800 units and South Korea with 12,000 units.
Up to 95 percent or 7,500 out of India's total number of 7,900 cars imported into Vietnam during the phase were low-cost small cars.
The Duy, a salesman at Toyota, commented that the majority of Vietnamese people like to have low-cost cars, but they choose to buy mid- or high-end products.
"At first, they come to showrooms to seek to buy low-cost cars, but they change their mind after talking to others and decide to buy more expensive products," he commented.
"They don't have confidence in the quality of low-cost cars. They tend to buy cars which have selling prices higher than their financial capacity.
This is reflected in the departure of nearly all low-cost car brands which once tried to penetrate the market.
Analysts said they don't think the low-cost car brands would have opportunities to return to Vietnam.
"I'm not too fastidious and I would buy a low-cost car if its quality is 'acceptable'. However, the quality of all low-cost products is bad," said Tuan, who bought a Lifan two years ago.
Members of the Vietnam Automobile Manufacturers' Association (VAMA) sold more than 17,600 cars in February, down 13 per cent from the previous month./.
VNF/Vietnamnet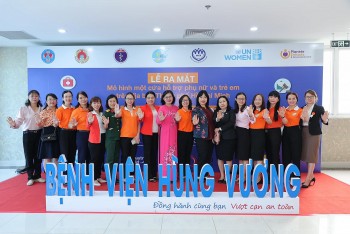 Viet's Home
What is the one-stop centre for women and children experiencing violence?