No new coronavirus cases reported for the first time in China in 2 months
On Monday (February 8), official data shows that there is no new locally transmitted mainland coronavirus cases in China, adding a positive possibility that the country has sucessfully put a stop to the lastest wave of the outbreak.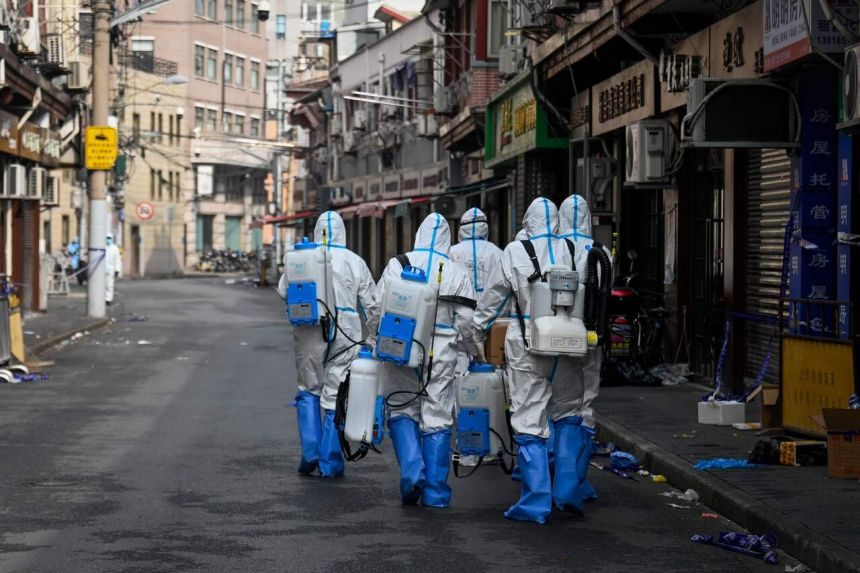 This marked the first time China has had zero local infections since Dec 16. PHOTO: AFP
The total number of Covid-19 cases rose slightly to 14 on Feb 7 from 12 a day earlier, the National Health Commission said in a statement, but all were imported infections from overseas. Seven of the cases were in Shanghai, the rest in the south-eastern Guangdong province.
This marked the first time China has had zero local infections since Dec 16, suggesting the aggressive steps taken by authorities managed to stop the disease spreading further from major clusters in Hebei province surrounding Beijing and the north-eastern Heilongjiang and Jilin provinces, The Reuters reported.
China has given broader approval for the domestic-made Sinovac coronavirus vaccine, expanding those who can receive it beyond the high-risk and priority groups already allowed under an emergency clearance.
According to Fox News, there has been speculation about the COVID-19 numbers being announced by China as compared to the rest of the world. For example, the U.S. announced fewer than 100,000 cases on Sunday. The Chinese government has been widely accused of downplaying the virus when it first came out of Wuhan in late 2019, and of trying to hide its origin and suppress its numbers.
Stanley Rosen, a University of Southern California professor who specializes in Chinese politics, told Fox News last week that any inaccuracies would likely be coming from local officials who report to the central government.
"I would think that even if the statistics are not completely accurate, they do suggest that China is doing a reasonably good job of controlling further outbreaks," he said.
The number of new asymptomatic cases, which China does not classify as confirmed Covid-19 cases, rose to 16 from 10 a day earlier, the National Health Commission said in a statement.
The total number of Covid-19 cases in mainland China stands at 89,706, while the death toll is unchanged at 4,636.
China approves Sinovac vaccine for general public use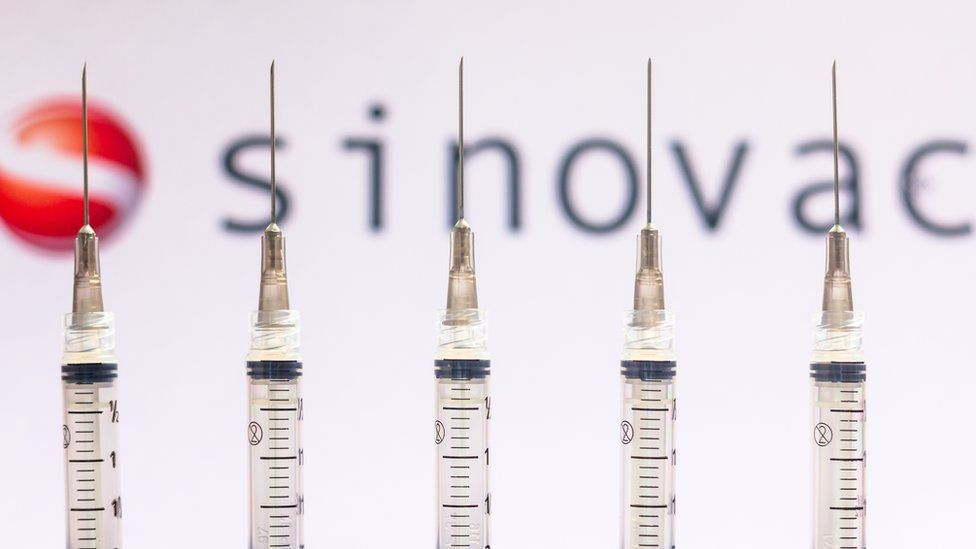 Sinovac is a Beijing-based pharmaceutical company (Photo: Getty Images)
The Beijing-based biopharmaceutical company Sinovac is behind the CoronaVac, an inactivated vaccine.
It works by using killed viral particles to expose the body's immune system to the virus without risking a serious disease response, according to BBC.
By comparison the Moderna and Pfizer vaccines being developed in the West are mRNA vaccines. This means part of the coronavirus' genetic code is injected into the body, triggering the body to begin making viral proteins, but not the whole virus, which is enough to train the immune system to attack.
"CoronaVac is a more traditional method [of vaccine] that is successfully used in many well known vaccines like rabies," Associate Prof Luo Dahai of the Nanyang Technological University told the BBC.
"mRNA vaccines are a new type of vaccine and there is [currently] no successful example [of them] being used in the population," Prof Luo adds.
The Chinese authorities have given conditional approval for the general public use of a Covid-19 vaccine developed by Sinovac Biotech, the company said on Saturday.
According to South China Morning Post, the approval is based on results from two months' worth of phase three clinical trials overseas. However, it said the final analysis data has not yet been obtained and the efficacy and safety results have to be further confirmed.
CoronaVac will be the second Covid-19 vaccine approved for public use in China, after one developed by the state-owned Sinopharm was approved in December.
The firm had officially filed for conditional approval with the National Medical Products Administration on Wednesday.
The move came a day after the company released data from trials in Brazil, Turkey, Indonesia and Chile, which started in July.
A total of 25,000 participants took part in trials across those four countries.
As of December CoronaVac was 50.4 per cent effective for preventing mild cases and 83.7 per cent effective for cases requiring medical treatment, according to late-stage trials involving 12,396 Brazilian health workers, the company said.
It showed a 91.25 per cent efficacy based on an interim analysis of 29 cases in Turkey.
Sinovac's chairman Yin Weidong said in a statement the approval "marks significant progress in tackling Covid-19."
He added: "We look forward to providing more safe and effective vaccines and ultimately controlling the disease by increasing the vaccination rate, and letting our society and economy get back to normal."
The company is opening a second production line for the vaccine later this month, which will double its capacity to a billion doses a year.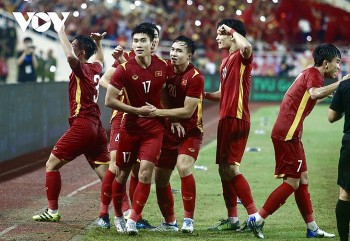 Viet's Home
The Vietnamese football team, both male and female, played their best, devoted themselves, united, and promoted the collective spirit, successfully defending their SEA Games champion title.