Over 1,400 war-time UXOs found in Quang Tri province
Over 1,400 unexploded ordnances (UXOs) left from the war were safely moved from two underground pits in the central province of Quang Tri, said the Mines Advisory Group (MAG) on Aug 14.
MAG members find two underground pits containing UXOs in An Luu village in the province's Trieu Phong district. It's just one of them. Photos: MAG
The MAG team on Aug 12-13 safely removed a total of 1,414 unexploded bombs and other explosive items from two cajuput plantation in An Luu village, Quang Tri province.
The items in a cajuput plantation found in Aug 12 included 206 40mm-R/G grenade; 32 rocket motor; 11 60mm-mortar; 9 Vietnamese grenade; 5 37mm-projectile; 2 M33 - grenade; 2 81mm-mortar; 126 artillery fuse.
On Aug 13, a further 1,021 explosive items were found and removed just 15m from the 393 items found on Monday. They included 670 40mm-grenades and 230 artillery fuses.
All the dangerous items were later transported to MAG Vietnam's controlled demolition site for destruction.
The MAG is registered as a charitable company in the UK. It is a humanitarian and advocacy organisation that finds, removes and destroys landmines, cluster munitions and unexploded bombs from places affected by conflict.
MAG has been clearing unexploded bombs in Vietnam for nearly 20 years, firstly in Quang Tri in 1999 and then expanding to Quang Binh province in 2003.
MAG encourage members of the community to report dangerous items to MAG's free hotline number or to MAG's community liaison teams through village meetings. MAG will then clear the items, and responding to these requests helps to greatly relieve the psychological impact on communities as well as remove the immediate physical danger.
MAG also conducts risk education sessions during village meetings to ensure that communities containing unexploded bomb contamination are briefed on how to stay safe in contaminated areas.
As a result of MAG's work, millions of square metres of land have been released to communities for productive use, such as agriculture, schools, medical clinics, roads, community flood protection facilities and many other development projects.
MAG also helps build the capacity of national mine action authorities in areas.
Accordingly, in 2018, 24,810,012 square meters of land released by deminers and machines; 13,953 landmines & unexploded bombs destroyed; 222 risk education sessions held and 47,917 people directly benefited from MAG's work.
According to the Ministry of Labour, Invalids and Social Affairs, Vietnam is one of countries most contaminated with UXOs.
It is estimated that about 800,000 tonnes of UXOs were left across the country after the war ended in 1975, mostly in the central region. Some 6.13 million hectares of land are polluted with or suspected of being polluted with UXOs, accounting for 18.82 percent of the country's total area.
Since 1975, UXO incidents have killed more than 40,000 people and injured 60,000 others, most of whom were breadwinners of their families or children.
In 1996, Quang Tri was the first locality in Vietnam to carry out a pilot foreign-funded UXO clearance programme in partnership with the US non-governmental organisation (NGO) PeaceTrees Vietnam. Since then, a number of international NGOs like MAG and NPA have joined the effort.
In the past 23 years, the province has received more than USD 80 million from domestic and foreign sponsors to address post-war consequences.
Thanks to the support, 132 million square metres of UXO-contaminated land in the locality have been cleaned up, helping ensure safety for local residents and develop local socio-economy. In addition, the foreign aid also funded the building of hundreds of houses and communication works to raise public awareness of landmines./.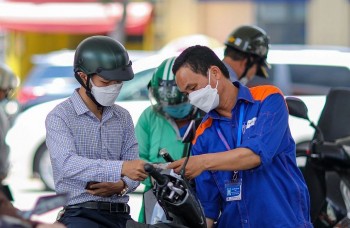 Economy
Vietnam Business & Weather Briefing (Oct 2): Binh Duong lures foreign investors with special care, the North and Central regions continue to have heavy rains, leading to the risk of flooding, flash floods, and landslides.