Petrol prices in Vietnam plummeted for the sixth time of this year
The retail prices of petrol in Vietnam plummeted from 3pm of March 29 making it the sixth consecutive reduction since the beginning of this year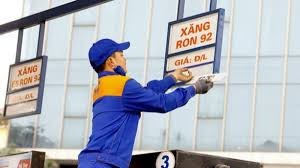 Petrol prices in Vietnam plummeted
Following the latest adjustment by the Ministry of Industry and Trade and the Ministry of Finance, the price of biofuel E5 RON92 fell by VND4,100 to VND11,956 (US$0.69) per litre at the highest, and that of RON95-III was also down by VND4,252 to VND12,560 per litre.
Meanwhile, the prices of diesel 0.05S and kerosene were VND11,259 per litre and VND9,141 per litre, down VND1,776 and VND2,705 per litre, respectively.
Mazut 180CST 3.5S is sold at no more than VND9,453 per kilogramme, down VND1,048 per kilogramme.
The two ministries review fuel prices every 15 days to adjust domestic prices in accordance with fluctuations in the global market.
Petrovietnam, estimated a loss worth up to US$3 billion in revenue this year
Vietnam Oil and Gas Group, known as Petrovietnam, estimated a loss worth up to US$3 billion in revenue this year if crude oil prices remained at rock-bottom levels of $30-35 per barrel as in recent days.
It was estimated that for every $1 drop in oil price, Petrovietnam's revenue would fall by around $225,000 per day. Thus, for the full year, the loss could amount $3 billion if oil prices did not recover from the rock-bottom levels after heavy losses recently.
According to the group, crude oil prices suffered heavy losses recently, trading at around $36-37 per barrel, compared to $45 on March 6. In comparison, average production cost of PVN was $51 per barrel.
The consumption demand for oil and petrol saw declines of more than 30 per cent due to the COVID-19 pandemic as travelling demand collapsed, resulting in high inventories at downstream businesses like PVOIL, Bình Sơn Refining and Petrochemical Joint Stock Company.
PVN forecast that if the COVID-19 pandemic continued in the second quarter of this year, the demand for oil and petrol would drop significantly, which would heavily affect PVN's business results.
In the scenario of crude oil prices averaging at $45 per barrel, PVN's revenue was estimated at VNĐ570.6 trillion, VNĐ70 trillion lower than its plan which was developed based on the crude oil price of $60.
It would also be time for the group to restructure its operations for optimal efficiency and promoting cooperation to consolidate its value chain, Hùng said.
Oil collapsed due to weak oil demand caused by the spread of the COVID-19 pandemic and a price war between two of the biggest crude producers in the world.
Russia refused to cut production while Saudi Arabia responded by slashing prices and ramping up production.
Oil futures traded near their lowest levels in 20 years at nearly $21 a barrel on the New York Mercantile Exchange. Recoveries of nearly 20 per cent were seen on early Thursday trading but analysts warned that the rally was short-lived.
Petrovietnam's total revenue in the first two months of this year was estimated at VNĐ116 trillion (nearly $690 million), 5.1 per cent over the target. VNS
Petrol prices cut by VND1,900 per litre

The price of RON95 gasoline was slashed by VND1,900 down to VND16,270 on the afternoon of January 21st, according to the Vietnam National Petroleum Group ...
Overseas Vietnamese
Overseas Vietnamese in European countries have celebrated the Lunar New Year festival (Tet) – the longest and biggest traditional event back in their home country – with a series of enticing cultural and musical activities.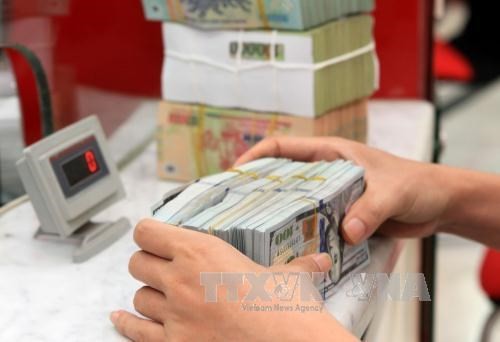 Economy
Vietnam continues to be one of the 10 countries receiving the most significant amount of remittance in the world, according to the latest report on migration and development conducted by the World Bank (WB) and the Global Knowledge Partnership on Migration and Development (KNOMAD).
January 30, 2023 | 07:00