Preserving VN's history, one antique at a time
Vo Thanh Phuong's house in the central province of Quang Ngai's Tu Nghia District is small and simple, just like any other houses in the area.
Since 1985, Vo Thanh Phuong has traveled the world in search of old cultural artefacts. His collection includes 1,000 antiques representing Vietnam's history. Vinh Trong & Mai Khuyen report.
Showing off: Teacher Võ Thanh Phương introduces his collected antiques. VNA/VNS Photos Phước Ngọc
But what's inside will surprise any visitor.
What stands out here is not furniture or anything particularly expensive, but hundreds of historical and cultural artefacts displayed in every corner of the house.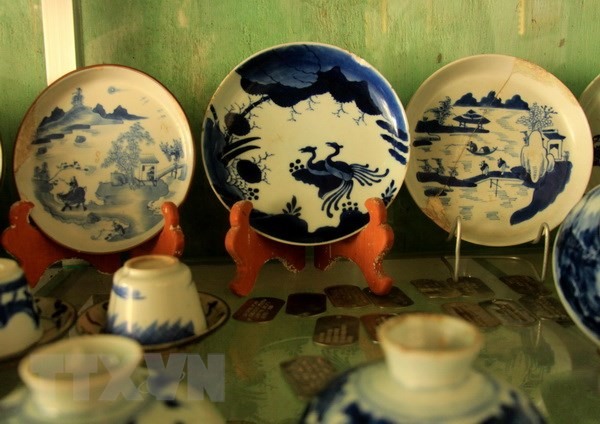 Blue and white: Ancient Plates and bowls from the Lý Dynasty in the 11th century are among the most precious items in Phương's collection.
Phuong says he can identify the antiques from their colours. For example, the antiques of the Le Dynasty are often white or blue, while those from the Ly Dynasty were blue-brown and those of the Tran Dynasty are yellow.
He said the antiques were scattered in different areas as most of their initial owners were princes and princesses, who had brought the artefacts with them when they got married and later travelled around the country. The antiques were often gifted to them by their parents.
They were also sometimes gifted to mandarins when they retired, in recognition of their devotion to the royalty. These mandarins brought the ancient items with them to their native places when they quit the royal court.
"That is why the antiques that originated in a certain area at a certain time can be found in different areas," said Phuong.
He developed a special interest in collecting ancient ceramics and the more he did, the more he found them to be unique and rare.
"I spent most of my time collecting ancient ceramics, but it made up only one-fourth of my collection. I found that wars and their social impacts considerably damaged the artefacts, said Phuong.
Another challenge he as well as other collectors in the country faced was the trend of antiques "bleeding" towards overseas or the spreading of antique smuggling around the world.
Selfless contribution
Although antiques hold a very important place in Phuong's heart, he has never kept the artefacts to himself, unlike some other collectors who use their collection as a means of entertainment or to make money.
"Sometimes I had to sell out some of the items but just in cases for doing charity works or support of my work and family," according to Phuong.
The collector said he was happy to contribute many of his collection to museums.
The proof of his humble gesture is the reduced number of artefacts in his collection, from 1,000 items initially to the current 500.
Along with the antiques displayed in his house are certificates from museums for his contribution.
Many of the artefacts are now displayed in museums throughout the country, enriching the national historical value.
Phuong's contribution has been highly appreciated by industry experts both within and outside the province.
He has been awarded a certificate of merit by the Quảng Ngãi Province's Department of Culture, Sports and Tourism and the Cultural Heritage Association in recognition of his contribution to the preservation of the province's history./.
( VNF/VNA )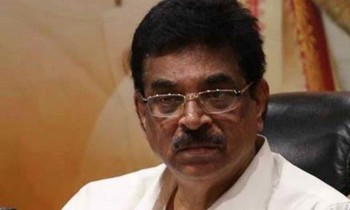 Economy
Mizoram Governor Hari Babu Kambhampati on Thursday said that a Super-Speciality Cancer Hospital and Research Centre would be set up in Aizawl