Trade Promotion on Digital Platforms: Covid-19 Adaptation
Facing difficulties caused by the Covid-19 pandemic, the State management agency has researched, implemented and adjusted many trade promotion activities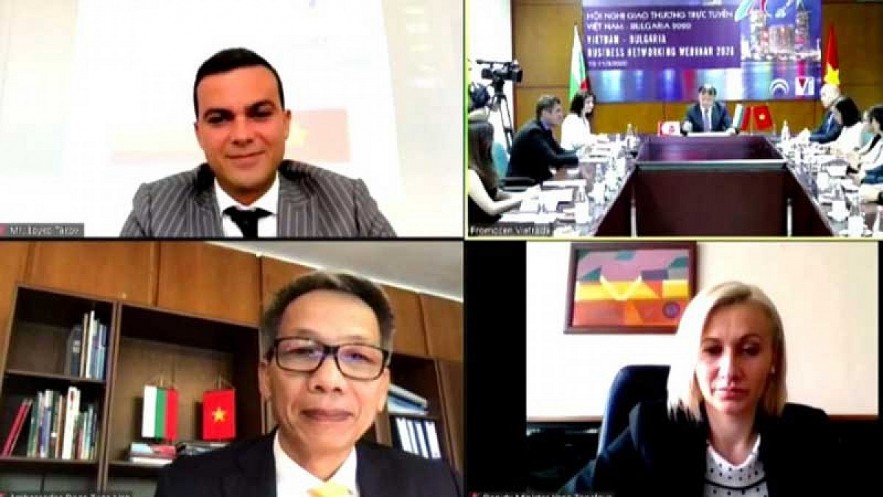 Applying technology for marketing and trade promotion is an effective way during and after the pandemic. Photo: VOV
The Covid-19 pandemic has led to disruptions of supply chains and trade on a global scale, requiring all traditional business and management models to adapt.
In fact, traditional trade promotion activities that support output for products such as fairs, seminars, conferences to connect supply and demand, and overseas trade transactions have been canceled or postponed both domestically and internationally in most major export markets.
Facing this situation, the Trade Promotion Agency (Ministry of Industry and Trade) has urgently researched, implemented, and adjusted many trade promotion activities in accordance with the actual situation.
The agency has coordinated with domestic and international partners to conduct activities in new ways, promptly supporting enterprises.
They help promote the application of information technology and digital transformation in trade promotion, help businesses save costs and overcome the difficulties of distance, geography, and time, supporting enterprises in production and business, contributing to economic growth.
Hoang Minh Chien, deputy director-general of Trade Promotion Agency, said that the Agency has cooperated with domestic and foreign information technology (IT) solution providers to assist Vietnamese enterprises in accessing up-to-date IT trends. At the end of 2020 and the beginning of 2021, the Agency implemented a series of training events for businesses on e-commerce, IT application, and digital transformation in provinces and cities.
"The Trade Promotion Agency also cooperated with Alibaba.com to deploy over 20 events, with Amazon.com to organize six online training courses. In particular, the Agency has organized activities to connect and sell products for enterprises and cooperatives on domestic e-commerce floors. Notably, during this time, we also coordinated with Vietnam Post (VNPost) and Viettel Post to deploy training activities for cooperatives and online sellers (livestream). Training courses are being carried out in Hoa Binh, Yen Bai, Bac Can, Son La, Lai Chau, Lao Cai," said Chien.
The Trade Promotion Agency also built a digital trade promotion ecosystem, an application platform integrating trade promotion services, connecting domestic and foreign enterprises.
It also built an exhibition platform in the digital environment to improve efficiency, creating conditions for businesses to display, introduce products and find business partners.
According to Hoang Minh Chien, IT application and digital transformation in trade promotion is a strategic activity, requiring the participation of the whole system of trade promotion agencies and organizations at all levels and enterprises.
Therefore, the Trade Promotion Agency will focus on awareness-raising and capacity-building activities for trade promotion organizations, small and medium enterprises, cooperatives and business households in this field.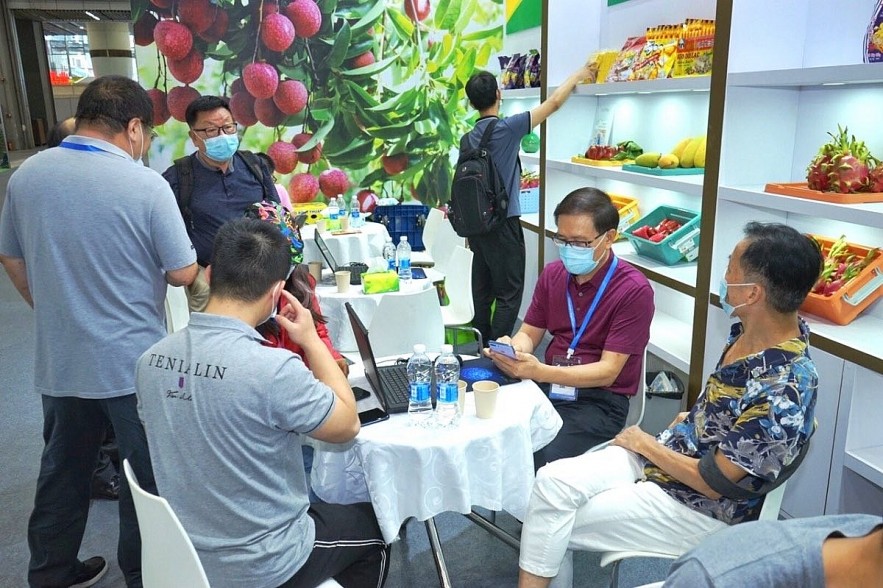 The "remote exhibition" model helps exporters have the opportunity to approach many import partners. Photo: VOV
Bui Cao Hoc, director of Vietnam Customer Management Software Company (OnlineCRM), said that OnlineCRM's goal was to support the Vietnamese business community, associations and cooperatives to apply customer care solutions, and other technology solutions in their marketing, production and business.
With difficulties caused by the Covid-19 pandemic, many countries and territories have been accelerating IT application and digital transformation in trade promotion.
The real driving force of the above-mentioned trend comes from the fact that every business, no matter how large or small, has been facing a rapidly changing market.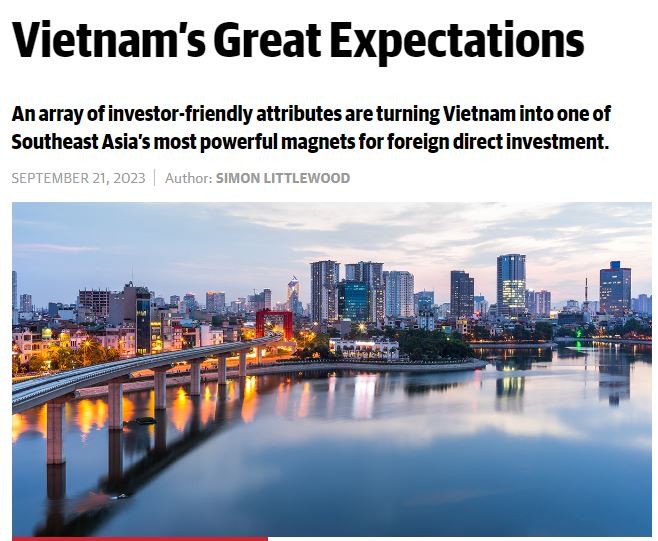 Economy
"An array of investor-friendly attributes are turning Vietnam into one of Southeast Asia's most powerful magnets for foreign direct investment," said Global Finance Magazine in a recent article.
September 23, 2023 | 16:38
Economy
Vietnam has a fast-increasing semiconductor ecosystem and possibilities to improve its position in the global supply chain. In the joint announcement of the US-Vietnam Comprehensive Strategic Partnership, the two countries acknowledged Vietnam's significant potential to become a key nation in the semiconductor industry, adding they "are supportive of the rapid growth of the semiconductor ecosystem in Vietnam."
September 22, 2023 | 09:22