UK's Electricity Companies Sharing Experience with Vietnam
The UK's electricity companies are willing to facilitate Vietnam's green energy transition by working with their counterparts in the country, a conference has heard on November 22 in Hanoi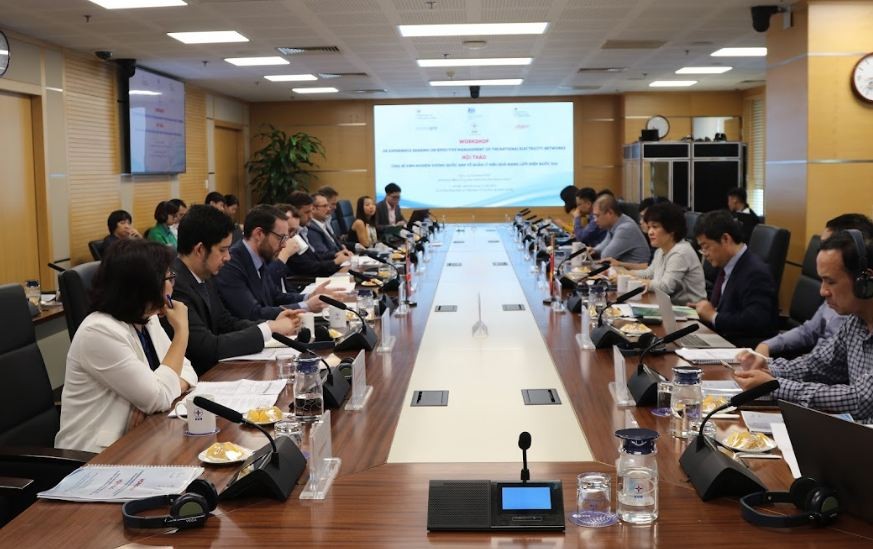 At the seminar in Hanoi on November 22. Source: British Embassy in Vietnam
From November 22-24, the British Embassy in Vietnam in collaboration with the Electricity of Vietnam (EVN) and the National Power Transmission Corporation (EVNNPT) organized a series of seminars sharing experience UK experience in the efficient operation and management of the national power grid.
The workshop created a forum for more than 200 officials and employees from EVN, EVNNPT and related organizations to exchange and learn from UK experts about developing the national power grid to meet the needs of the national power grid. The demand for electricity transmission as well as the connecting capacity of renewable energy projects is increasing, aiming to achieve net zero emissions by 2050.
As a world leader in developing offshore wind energy projects, with a total installed capacity of up to 13GW, accounting for almost half of Europe's total capacity, the UK has valuable knowledge and experience in building the legal framework and accommodating technical developments for a electricity grid which is able to cope with high transmission needs and with a huge integration of renewable energy projects.
Through real case studies, experts from UK energy industry leaders such as National Grid, BP, and KPMG have delivered many applicable lessons learnt which were well received by the attendees.
Speaking at the opening ceremony, British Ambassador to Vietnam, Iain Frew, expressed his confidence and enthusiasm for the UK – Vietnam partnership in the renewable energy industry and energy transition.
"As one of the leaders in low-carbon energy and a global hub for green finance, the UK possesses extensive expertise and can assist Vietnam in its transition from traditional energy sources to renewable energy sources. I am very pleased to see that British businesses have been actively participating in this process in Vietnam, especially in the field of offshore wind power," he said.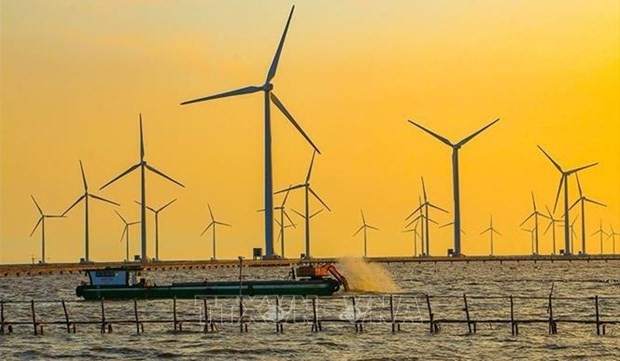 Illustrative photo. Source: VNA
In his welcome speech, Deputy General Director of Electricity of Vietnam (EVN), Nguyen Tai Anh emphasized that the energy transition will be a lever for Vietnam's upcoming growth phase, especially in the context of a post-Covid green recovery. The UK's experiences in the energy sector will be valuable development experiences for Vietnam, as well as the potential for future cooperation between the two countries' power industries.
In Southeast Asia, Vietnam is leading the renewable energy race, with 16,000 MW of solar power and about 5,000 MW of wind power. By the end of 2021 independent power plants accounted for 41.3% of the total installed capacity of the whole system, up from only 18.4% in 2018 when the solar wave was formed.
He hopes this is an opportunity for the parties to exchange and share experience in grid management, access and learn the best modern solutions and technologies in the UK for renewable energy development and national grid management in the context of increasing renewable energy sources in the energy sector in Vietnam and around the world.
After the presentations related to many specific topics, the seminar also accommodated a panel discussion themed "UK Experience Sharing in offshore wind energy development and application of modern technologies".
Agreeing on Vietnam's tremendous potentials and undeniable advantages of British factors (from investment to equipment supply and consulting services), the speakers also shared some obstacles in facing the offshore wind energy industry in Vietnam such as the project licensing process and the urgent need for a developed power grid and transmission systems, upon which recommendations were contributed.
According to Chairman of British Chamber of Commerce Vietnam's Sustainability Working Group, Denzel Eades, for 2022, UK offshore wind is currently selling for a record low price of GBP 37.35/MWh and so it is for the UK to share its experience in developing 13GW of offshore wind. with Vietnam this week is really valuable. Vietnam has the potential to become one of the world's leading offshore wind markets and is expecting to develop 7 GW of offshore wind power by 2030.
UK businesses are eager to cooperate with Vietnamese partners to realize that potential, he stressed.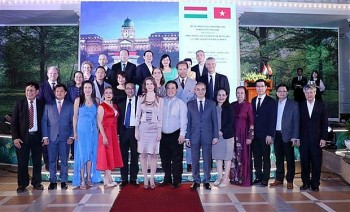 Viet's Home
Saigontourist Group in coordination with the Hungarian Consulate General held a series of events within the framework of the Hungarian Food and Culture Festival 2022 in Ho Chi Minh City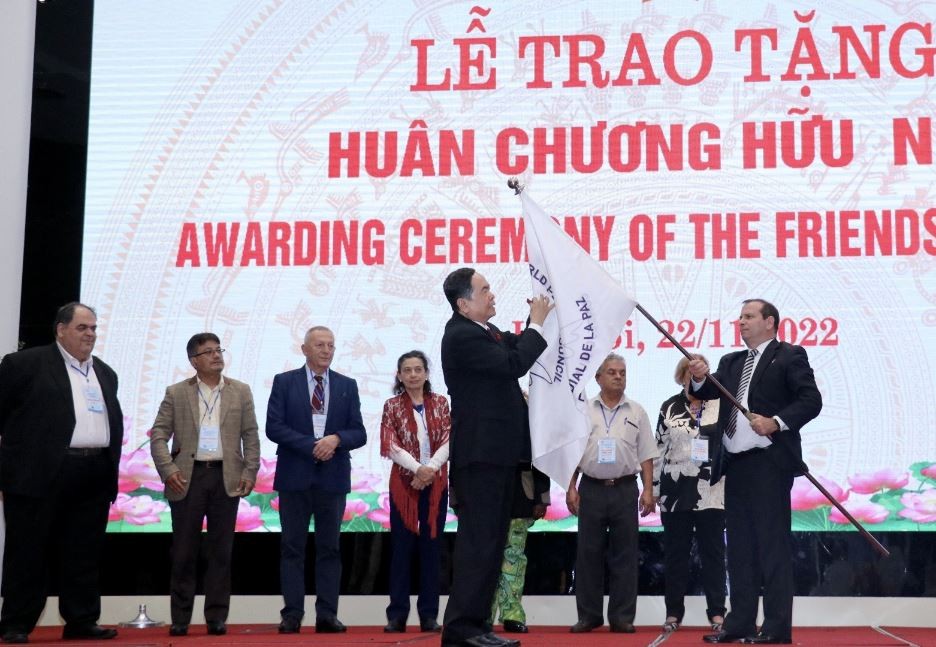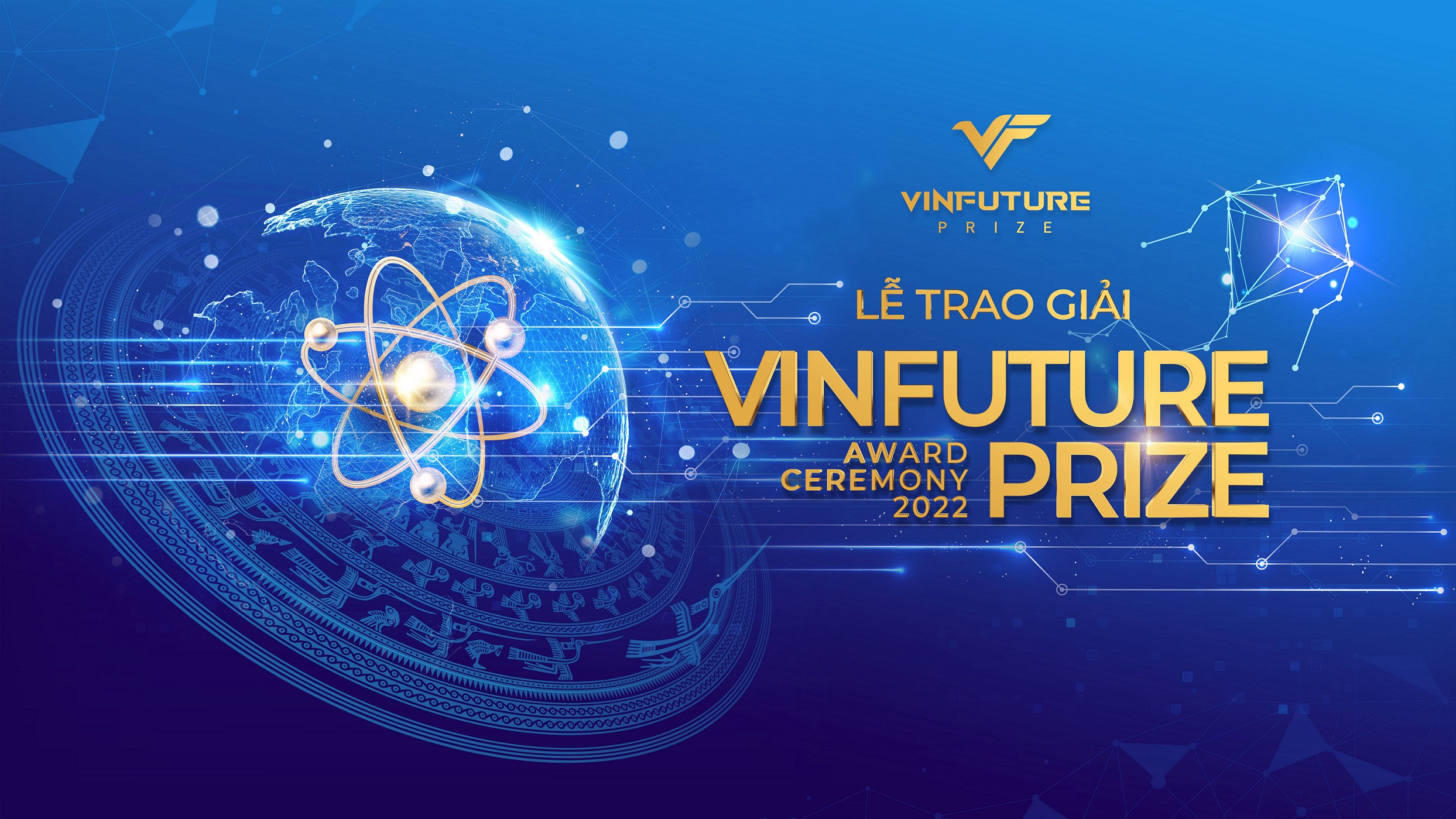 Economy
HANOI, VIETNAM - Media OutReach - 2 December 2022 - The VinFuture Foundation officially announces that the VinFuture Prize Award Ceremony 2022 will be held on December 20, 2022 in Hanoi, Vietnam to celebrate four groundbreaking scientific innovations that contribute to promoting global recovery and post-pandemic restructuring. As part of the Award Ceremony event series, VinFuture will organize a Sci-Tech Week from 17-21 December with inspiring academic activities for the scientific community, businesses, startups, and the public.
December 02, 2022 | 16:00
Economy
HCM CITY, VIETNAM - Media OutReach - 2 December 2022 - The HCM City Development Joint Stock Commercial Bank, or HDBank, is seeking shareholders' approval to issue convertible bonds worth US$500 million to international investors. HDBank is also seeking approval to increase the foreign ownership limit from 18 per cent to 20 per cent.
December 02, 2022 | 12:15