US launches second phase of Red Cross project
The US Ambassador in Vietnam, H.E. Daniel J. Kritenbrink, launched Phase II of the Enhanced Capacity of the Vietnam Red Cross (VNRC) project on behalf of the US Government on December 12.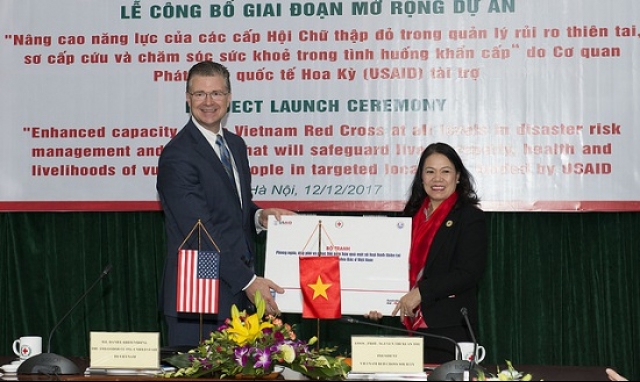 US Ambassador Daniel J. Kritenbrink (L) at the project launch ceremony on Dec.12 (Photo from hanoitimes.com.vn)
With an $800,000 grant from the US Agency for International Development, Phase II of the project is expected to benefit 13,700 people directly and 30,000 people indirectly in the three targeted provinces of Bac Lieu, Hoa Binh, and Quang Tri.

Phase II builds on the achievements of Phase I and will continue to utilize a community-based approach to help communes better prepare for and increase their resilience against disasters. Project activities include developing hazard risk reduction and disaster preparedness plans; providing training to teachers and students on water use, sanitation, and hygiene in emergencies; organizing "train the trainer" courses for Provincial Disaster Response teams; developing and adapting Health Emergency Response Guides; and providing first aid and epidemic-prevention training.

Vietnam remains vulnerable to a host of weather-related risks and climate change impacts. The recent typhoons Doksuri and Damrey clearly demonstrated the importance of being prepared and able to effectively respond to disasters.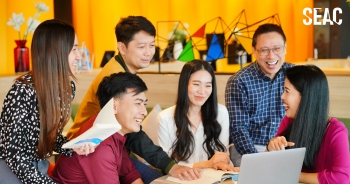 Economy
SEAC, a leading corporate and lifelong education innovator, is shaking up the Thai and ASEAN education market with significant investment to expand its SMART learning solutions across the ASEAN region.