USABC Commits to Support Vietnam's Macroeconomic Stability and Resilience
President and CEO of the US-ASEAN Business Council (USABC) Ted Osius reaffirmed the support for Vietnam's digital transformation strategy and green energy transition, promoting mutually beneficial trade and investment relationships between the U.S. and the ten countries of Southeast Asia.
President and CEO of USABC, former US Ambassador to Vietnam Ted Osius said in a recent interview that trade and investment play a big role in Vietnam - US relationship.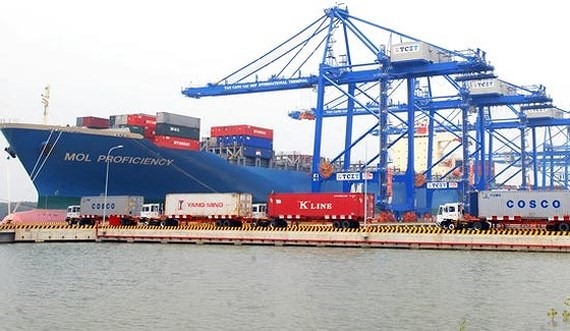 Photo: Getty Image
Osius emphasized that the American business mission to Vietnam last March was the biggest ever in decades coinciding with the 10th anniversary of the comprehensive partnership with a total of 52 companies looking for sales, sourcing, and investment opportunities. The delegation was welcomed by top leaders of Vietnam including Prime Minister Pham Minh Chinh, Chairman of the National Assembly Vuong Dinh Hue, Chairman of the Central Party Committee's Commission on Economic Affairs Tran Tuan Anh, and key stakeholders across several ministries and agencies.
"The large number of companies participating in the business mission shows how US companies have high confidence in growth prospects and government leadership of Vietnam, despite projected headwinds this year in the Vietnamese economy and the global economy caused by the ongoing conflict in Ukraine and sanctions on Russia," he said.
The US is Vietnam's second-largest trading partner and biggest export destination, reported from VNA. In 2022, bilateral trade reached a record high of US $138.9 billion USD. Vietnam was the 8th largest trade partner and the largest ASEAN exporter of the US. In 2022, the US was Vietnam's biggest export market. Also, Vietnam's annual export to the US has grown almost 20% every year for the last 10 years.
He also highlighted ongoing initiatives proposed by USABC's members in various sectors including agriculture, energy, tourism, and creative economy in Vietnam.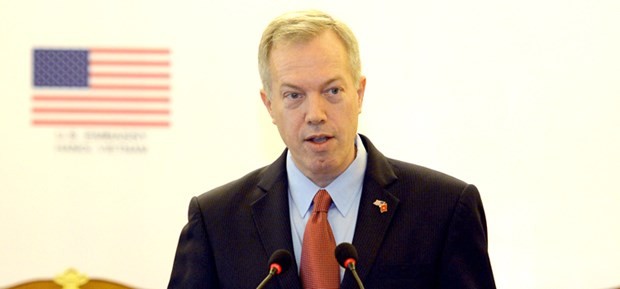 President and CEO of USABC, former US Ambassador to Vietnam Ted Osius
Commenting on the current trend of Vietnam - US business cooperation, the USABC leader said both sides will see the continued strong trend in the expansion of global manufacturing hub and supply chains in Vietnam in semiconductors, FMCG (fast-moving consumer goods), also in financial and banking services, healthcare.
"All these trends guarantee big growth in two-way trade and investment in the next 10 years and warrant upgrading the partnership to a strategic level," he opined, adding that a strategic partnership would, among other things, further open government procurement to companies in both countries and accelerate the development of key sectors such as energy, digital economy, healthcare, defense and so on," said Osius.
In terms of healthcare, the US has provided tuberculosis health assistance for Vietnam since 2004. During the COVID-19 pandemic, it supplied 40 million doses of vaccine for the Southeast Asian nation, which did its part to provide the US with masks and personal protective equipment. This is another where the countries see a continuing area of collaboration as important to both countries.
The aerospace, defense, and security sector is seeing renewed interest on both sides, according to Osius.
On May 26, USABC held its annual ASEAN Business Mission to the headquarters of ASEAN in Jakarta. This year's Mission aimed to position the US business community as a thought leader, key resource, and partner for ASEAN in advancing regional integration.
The Mission focused on 3 themes: reinforcing intra-ASEAN trade; offering support for developing the carbon neutrality strategy; and strengthening the ASEAN regional health architecture.