Vietnam – A Rising Star in The World: New Straits Times
After a period of hardship and sacrifice, Vietnam is now a rising star in the world with consistent gross domestic product (GDP) growth of about 6% for many years.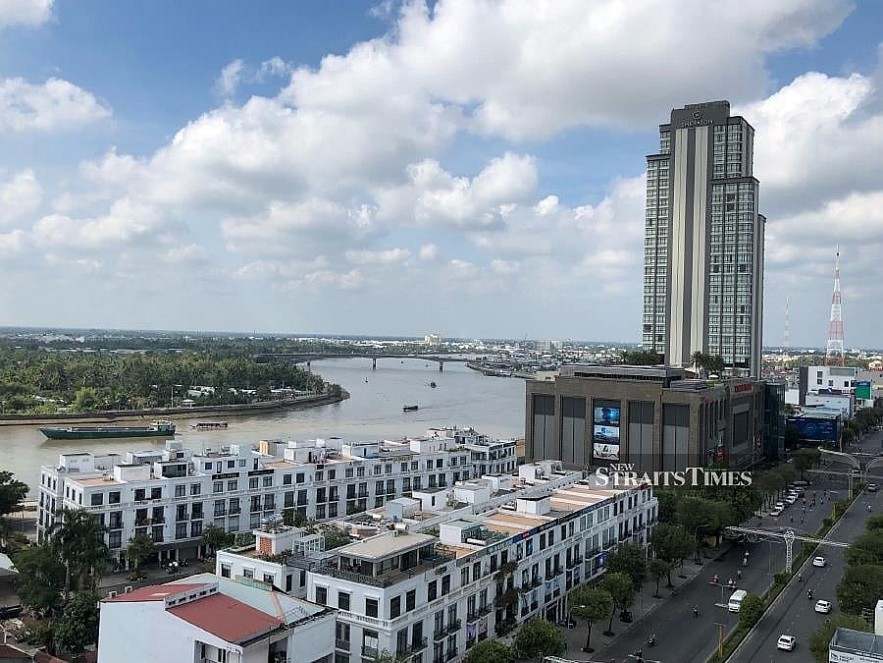 The new Sheraton hotel in the sleepy Mekong city of Cantho. Photo: New Straits Times
New Straits Times - an English-language newspaper published in Malaysia on September 17 ran an article titled "Vietnam showcases its meteoric ascent from war-torn Ruins to global recognition."
Its author Gary Lit Ying Loong, a retired academic from Nanyang Technological University, (NTU) Singapore, and now a visiting professor at some universities in Asia and Europe, highlighted Vietnam's economic growth with consistent gross domestic product (GDP) growth of about 6% for many years, thanks to Doi moi (Renewal) policy.
The Doi Moi policy helped to inject a newfound dynamism into Vietnam's economy in the late 1980s. The momentum for a market-driven economy accelerated further in the 1990s.
According to the article, following market reforms, billions of overseas investments began pouring into the country. Among them are those by Gamuda Land, Petronas, and Sunway group from Malaysia and the Vietnam-Singapore Industrial Parks (VSIP).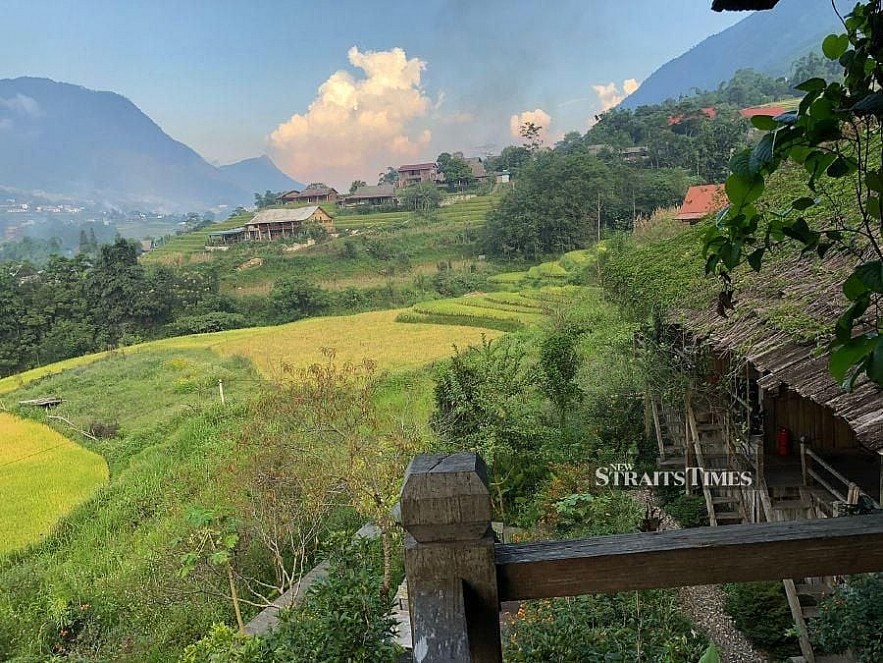 Rice fields of Sapa Valley in Northern Vietnam. Photo: New Straits Times
It has helped to attract billion-dollar investments from Samsung, Nike, Adidas, and others. Besides, an abundant young workforce has helped power the country's labor-intensive manufacturing sector.
"Vietnam is now a rising star in the world with consistent gross domestic product (GDP) growth of about 6% for many years," the author wrote.
In the past decade, the economy has created more and better jobs, which helped improve the aspirations and living standards of its people. Famous Western brands such as Louis Vuitton, Gucci, and Chanel have a presence in all major cities in the country, the article said.
Vietnam remains an attractive destination for foreign businesses and customers throughout the HSBC network have continued to show very strong interest in the Vietnam story, the HSBC said in its recent survey.
HSBC commissioned the online survey of 3,509 businesses based in nine markets - China, India, the UK, France, Germany, the US, Australia, Hong Kong (China), and GCC countries (United Arab Emirates, Saudi Arabia, Bahrain, Qatar, Oman and Kuwait).
According to the HSBC Global Connections survey, Vietnam which has become known for its rapid economic growth also stands out as one of the top performers in the ASEAN region given its strong economic resilience during and after the COVID-19 pandemic.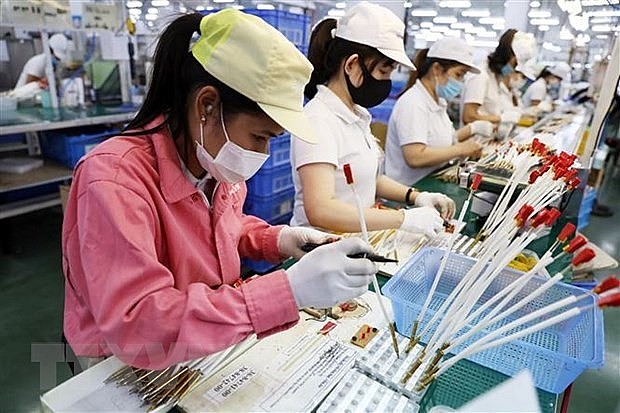 A gas stove component production line of the Japanese-invested Paloma Vietnam Co. Ltd in the Vietnam - Singapore Industrial Park in Hai Phong City. Photo: VNA
This resilience coupled with its hard-working skilled workforce and competitive cost structures continues to attract strong FDI flows into the country.
The country's fast-growing middle class is also a real opportunity for international companies who are looking to tap into the consumer story that will see Vietnam become the 10th largest consumer market in the world by 2030, said Tim Evans, CEO of HSBC Vietnam.
Several international businesses see Vietnam's growing consumer market as an opportunity, with 27% highlighting the appeal of increasing consumer prosperity.
Vietnam lured close to $18.15 billion in foreign direct investment (FDI) from the beginning of this year to August 20, up 8.2% year-on-year, according to the Foreign Investment Agency under the Ministry of Planning and Investment.
In the period, there were 1,924 newly registered projects with a combined capital of $8.87 billion, up 69.5% and 38.6% compared to the same period last year, respectively.
Meanwhile, over $4.53 billion was added to 830 existing projects, down 39.7% and up 22.8% year-on-year, respectively.
The value of capital contribution and share purchase deals rose by 62.8% to $4.47 billion.
The manufacturing and processing sector led in FDI attraction, with close to $13 billion, followed by real estate with more than $1.76 billion.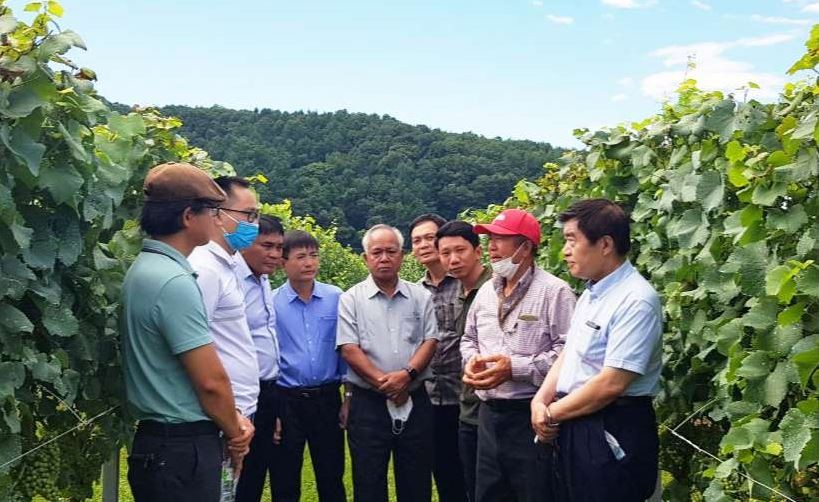 Economy
The 13th National Congress of the Communist Party of Vietnam determined to "build economic diplomacy to serve development, with people, localities, and businesses as the center." To realize the Party's policy, Kom Tum Party's Committee and People's Committee have issued a plan to promote economic diplomacy for sustainable development.
November 29, 2023 | 14:27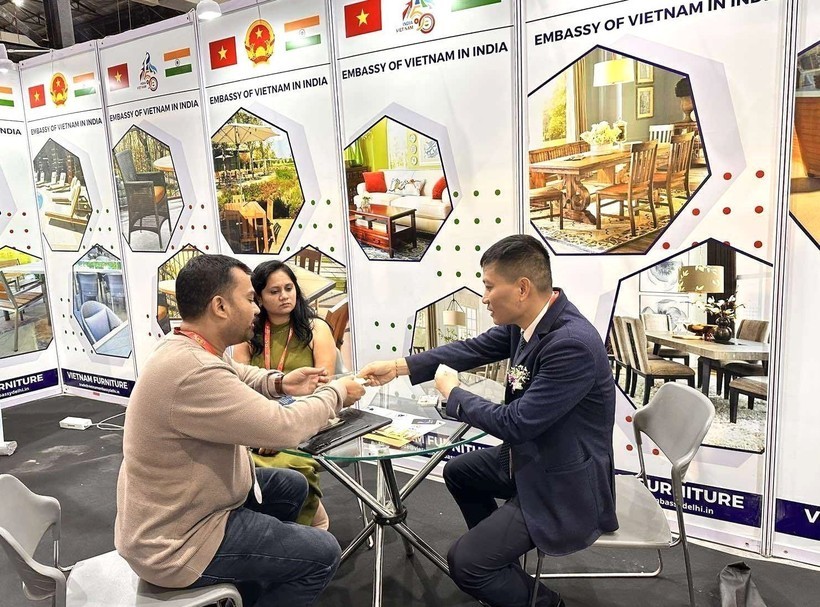 Economy
India is identified as one of the potential markets for Vietnam's wooden furniture and interior exports, with the transaction value of this item growing quite rapidly recently.
November 29, 2023 | 14:05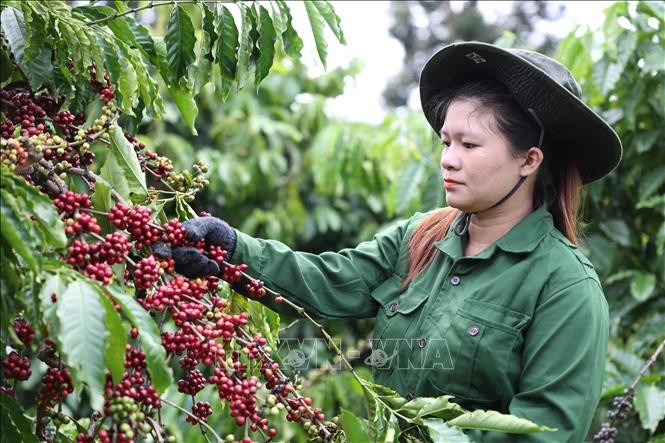 Economy
From January to October 2023, Vietnam's coffee exports to Algeria reached 52,174 tons, with a turnover of US $116 million, an increase of 52% in volume and 67% in value compared to the same period in 2022. It is estimated that by the end of 2023, the turnover could reach US $125 million, an increase of 47% compared to 2022.
November 29, 2023 | 11:13