Vietnam promotes Ngoc Linh ginseng as a national brand
Ngoc Linh ginseng is a medicinal herb found on Ngoc Linh Mountain located between Quang Nam and Kon Tum province.
Ngoc Linh ginseng is a medicinal herb found on Ngoc Linh Mountain located between Quang Nam and Kon Tum province.
Ngoc Linh ginseng is considered one of the five most valuable medicinal species in the world and produces high profits. Nam Tra My district of Quang Nam province has been working to protect Ngoc Linh ginseng, expand its growing area, and promote a brand for it to the world.
Ngoc Linh ginseng was first discovered in 1973. By 1985 Vietnamese scientists had determined that Ngoc Linh ginseng was a new endemic species of Vietnamese flora.
2,600-meter-high Ngoc Linh Mountain has forests with an abundance of flora and fauna species and natural conditions that favor the growth of Ngoc Linh ginseng.
Ngoc Linh ginseng contains 52 types of saponins, 26 of which have chemical structures commonly found in Korean ginseng, US ginseng, and Japanese ginseng. The remaining saponins have a new structure which hasn't been found in other types. Saponin is the main component of ginseng; the more saponins, the better.
Ho Quang Buu, Chairman of Nam Tra My district's People's Committee, said "Since the government approved the project to develop Ngoc Linh ginseng trees in September, 2015, the farming area has increased 10 folds, from 120 hectares to 1,200 hectares. In the past fewer than 100 households were involved in growing ginseng. Now there are more than 1,000 and the growing area spans 7 communes instead of one."
Quang Nam province has zoned off over 15,000 hectares to grow ginseng in 7 communes of Nam Tra My district. It targets 1 million ginseng trees by 2020.
Quang Nam also plans to develop a genetic map of Ngoc Linh ginseng. Under a national project to develop Ngoc Linh ginseng, by 2025 Vietnam will be the world's second-largest ginseng producer after the Republic of Korea, with an annual yield of 1,000 tons of commercial ginseng.
Le Tri Thanh, Deputy Chairman of Quang Nam's People's Committee said "In the future, we will build a national brand for Ngoc Linh gingseng and promulgate regulations on the management of ginseng farming areas to secure the original gingseng gene.
Among the types of ginseng in the world today, Ngoc Linh gingseng, the Vietnamese ginseng, is praised for having the highest economic value and the greatest saponin content. The Republic of Korea and US ginseng have successfully built their brands. With adequate investment, Ngoc Linh ginseng will be able to compete with all the other kinds of ginseng in the world. "
Quang Nam province has recently taken steps to protect and promote the Ngoc Linh ginseng brand, including building the Geographical Indication (GI) for Ngoc Linh ginseng root products and advertising Ngoc Linh ginseng widely both at home and abroad.
The project to build Geographical Indication for Ngoc Linh ginseng products demonstrates a practical step to protect the legitimate rights and interests of producers in Quang Nam and Kon Tum and consumers as a whole.
As Ngoc Linh ginseng brand hasn't been widely known abroad, Quang Nam is outlining a strategy to promote the product extensively and register legal protection for Ngoc Linh gingseng trademark in Vietnam and overseas.
"Nam Tra My district is calling on businesses to jointly promote Ngoc Linh ginseng products to the world. It is also necessary to conserve the original ginseng, protect and replenish the forest for ginseng farming," said Ho Quang Buu, Chairman of Nam Tra My district's People's Committee.
Currently, state agencies, domestic enterprises, and Quang Nam province have increased investment in hi-tech equipment to produce Ngoc Linh gingseng products and in advertisements in the domestic and foreign market.
Quang Nam is also planning to build cultural tours in association with visiting ginseng gardens through which to promote the consumption of Ngoc Linh ginseng products.
VNF/VOV5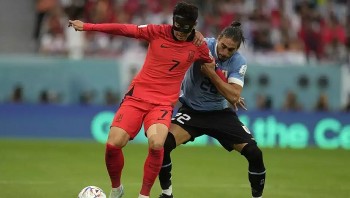 World
Both South Korea and Ghana are searching for their first wins at this year's World Cup. Ghana are facing the prospect of an early elimination from World Cup 2022 Group H when they travel to the Education City Stadium to face South Korea on Monday.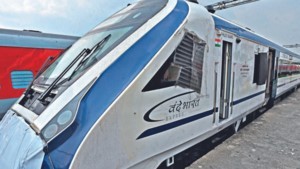 Economy
The Indian Railway department is all set to bring tilting trains in the country by 2025-26. The technology will be used in manufacturing almost 100 Vande Bharat trains. The technology will ​​enable trains to maneuver curves at higher speeds, just as a motorbike on a winding road, reported PTI citing a senior official on Friday. He said 100 of the 400 Vande Bharat trains to be manufactured by 2025 will have this technology.
November 27, 2022 | 20:04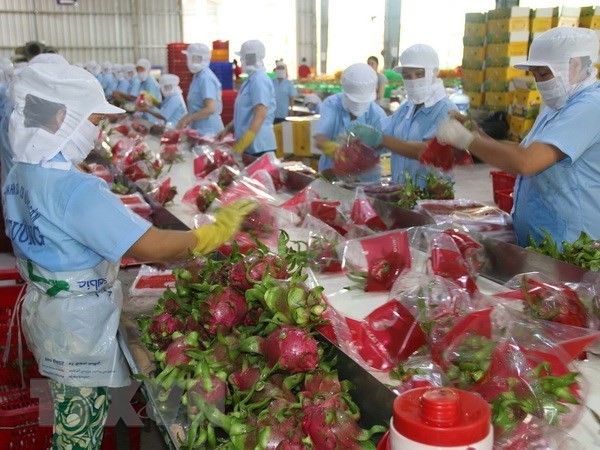 Make in Vietnam
Denmark and Vietnam strengthen cooperation in production, certification and management of organic products
November 26, 2022 | 10:48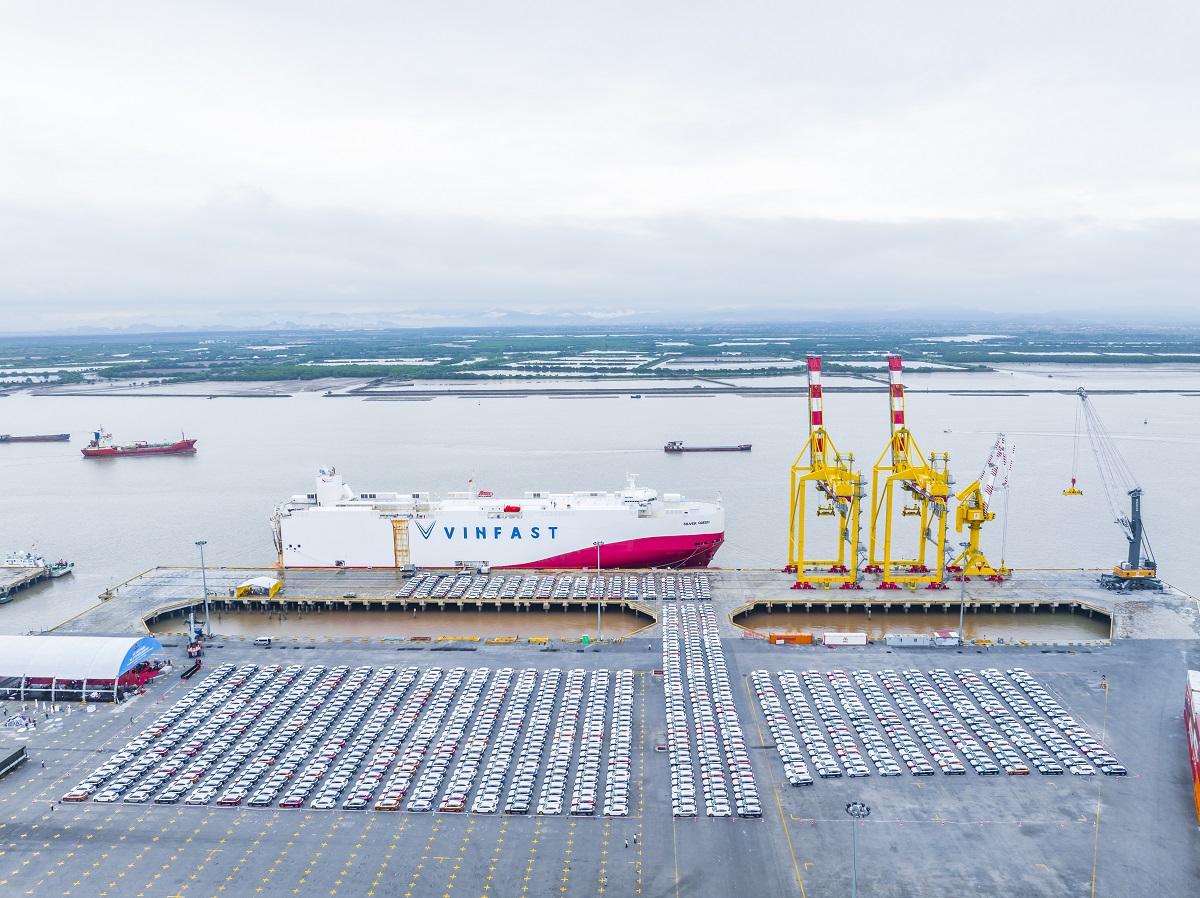 Economy
HAI PHONG, VIETNAM - Media OutReach - 25 November 2022 - VinFast held a ceremony to mark its first batch of exports of smart electric vehicles including 999 VF 8s to international markets. This event is a remarkable milestone in the history of Vietnam's automotive industry as Vietnamese-branded electric cars have officially entered the global market.
November 25, 2022 | 20:30