Vietnam to Share PrEP Treatment Experience at International AIDS Conference
At the pre-conference meetings of the 24th International AIDS Conference held in Montreal, Canada (from July 27 to August 2), at a satellite session organized by PATH, Vietnam was selected to share experiences on successful implementation of HIV pre-exposure prophylaxis (PrEP) programs.
With the theme "Expanding PrEP in Vietnam: Different service models and new initiatives in each model", Associate Prof. Dr. Phan Thi Thu Huong, Director of the Vietnam Authority for HIV/AIDS Control, also the leader of the Vietnamese delegation to the conference, delivered a speech and shared Vietnam's experience.
The sharing of the Vietnamese representative made an impression and attracted the attention of more than 400 delegates in this session and thousands of participants attending via online platforms in countries around the world.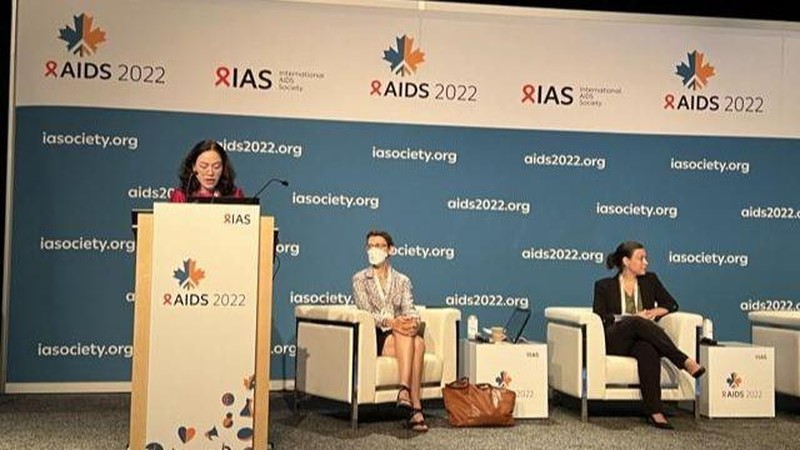 Associate Prof. Dr. Phan Thi Thu Huong shared Vietnam's experience at the meeting. (Photo: NDO)
Immediately after the World Health Organization recommended the effectiveness of pre-exposure prophylaxis for HIV with antiretroviral drugs (PrEP), from 2017 Vietnam piloted PrEP in Hanoi and Ho Chi Minh City.
With successful lessons from the pilot and the effectiveness of PrEP in preventing HIV infection, from 2019 to now, Vietnam has rapidly expanded PrEP in 29 provinces and cities with 210 PrEP service providers.
As of June 30, 2022, Vietnam has more than 52,000 customers using PrEP services (PrEP uptake).
In order to rapidly expand and increase the number of customers, with the support of the US President's Emergency Plan for AIDS Relief (PEPFAR), the Global Fund and partners, PrEP service delivery models in Vietnam have been diversified and successfully deployed in healthcare facilities in both public and private sectors such as mobile PrEP, remote PrEP - Tele PrEP, comprehensive PrEP service delivery model - OSS, providing PrEP to students...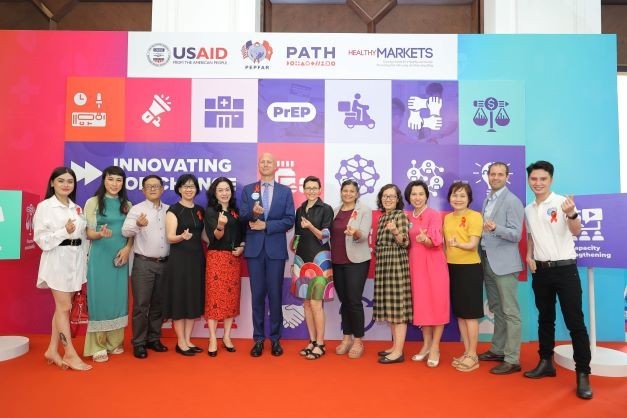 USAID accelerates efforts to end AIDS in Vietnam. (Photo: US Embassy Hanoi)
Most of the models are simple and customers can easily access to PrEP services.
Although certain results have been achieved, there are still many issues that need to be further invested in the future to end AIDS by 2030.
At the meeting, Vietnam continued to make recommendations and proposals for PrEP activities such as researching and piloting long-acting PrEP therapy (CAB-LA), continuing to deploy models PrEP service delivery model and initiative, and a plan to ensure the sustainability of PrEP services.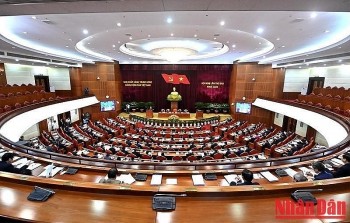 National
The 13th Party Central Committee discussed two important projects on October 4, the second working day of its 6th plenum.