Vietnamese brides take lion's share of int'l marriages in RoK
The number of international marriages between a citizen of the Republic of Korea (RoK) and a foreigner in 2018 rose 8.5 percent from a year earlier to 23,773, with Vietnamese brides taking the lion's share.
Illustrative image. Source: theguardian
International marriages accounted for 9.2 percent of total marriages of 258,000 in the RoK in 2018, up 0.9 percent against the previous year, according to Statistics Korea.
Out of the total, couples made up of a Korean man and a foreign woman accounted for 67 percent last year, followed by foreign male-Korean female pairs with 19.6 percent and couples from naturalised Koreans with 14.6 percent.
Vietnamese brides took the lion's share of all international marriages at 30 percent in 2018. Chinese wives came in second with 21.6 percent, followed by Thai at 6.6 percent.
In comparison, Chinese men accounted for 9.4 percent of foreign males who got married with Korean women, followed by Americans at 6.2 percent and Vietnamese at 2.5 percent./.
VNF/VNA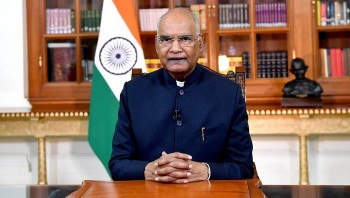 World
Shri Ram Nath Kovind was sworn in as the 14th President of India on 25 July 2017. A lawyer by profession, he had been the Governor of the State of Bihar before he took over the highest constitutional office.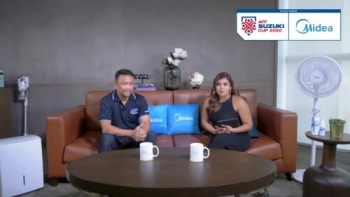 Economy
Midea, one of the world's leading home appliances producers, has announced its official sponsorship of the ASEAN Football Federation (AFF) Football Championship, also known as the AFF Suzuki Cup 2020, on the day of the official draw.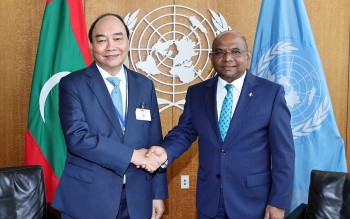 National
State President Nguyen Xuan Phuc attended a high-level general debate of the UN General Assembly (UNGA)'s 76th session opening in New York on September 21 and has implemented activities during his work in the United States.