Vietnam's cold chain logistics sector sees improvements
Although the cold chain logistics sector in Vietnam is considered small and fragmented, the market has shown signs of improvement due to the increasing demand for high quality products.
Although the cold chain logistics sector in Vietnam is considered small and fragmented, the market has shown signs of improvement due to the increasing demand for high quality products.
Photo for illustration
According to David Appel, President of Carrier Transicold & Refrigeration Systems, cold chain logistics have long been fragmented in Vietnam, with small- and medium-sized service providers offering only localized services and not for the entire food supply chain.With the foundation of agricultural production and rapid economic growth, Vietnam is facing challenges in food waste as well as difficulties in logistics management for cold and cool supply chains.
Meanwhile, the traditional trade channel accounted for 86 percent of the value of retail contributions in Vietnam such as markets, grocery stores, restaurants and distribution systems.
The Vietnam Academy of Agricultural Sciences once reported that in Vietnam, the cold storage stage is only focused on seafood products because they are mainly exported, while other agricultural products do not use cold storage.
Together with increasing demand for quality food from consumers, food supply enterprises are beginning to have stricter demands in the quality of cold logistics services, prioritizing the application of information technology systems in operational management, supervision and compliance to ensure food safety and hygiene.
Chad Ovel, General Director of Mekong Capital, said the freshness of food is an important factor, deciding the number of customers buying and returning. This promotes the development of the market and that is the reason why Mekong Capital decided to invest in a cold chain supplier in Vietnam.
Over the past ten years, the capacity of cold chain supply in Vietnam has increased four times and the infrastructure is often operated with a capacity of over 90 percent, Appel added.
Currently, the cold chain logistics market in Vietnam recognizes the presence of foreign investors mainly developing large-scale cold storage systems such as CLK Cold Storage, FM Logistics and Emergent Cold. Most domestic enterprises hold the transport market of cold products, including Tan Bao An and ABA Cooltrans.
ABA Cooltrans' representative said speed of development and urbanization, as well as modern distribution systems, will be the premise for developing value chains, including cold supply investment in the value chain.
In fact, the cold logistics market is in a development stage with great potential, and it is expected that more businesses will join this market. The opportunity to cut down on food waste and improve food distribution will be more effective through the application of cold storage technology.
However, to be able to apply the technology successfully and effectively, it is necessary to understand the actual needs in each locality and market.
This means that Vietnamese supply chain service providers need to understand what their customers want. Enterprises must be sure about this issue to provide optimal solutions for the supply chain, thereby improving the procurement process.
At the same time, in order to compete and create trust for customers using the service, businesses will need more breakthroughs in quality, cargo temperature must be ensured and maintain a cold chain during operation, experts suggested./.
( VNF/VNA )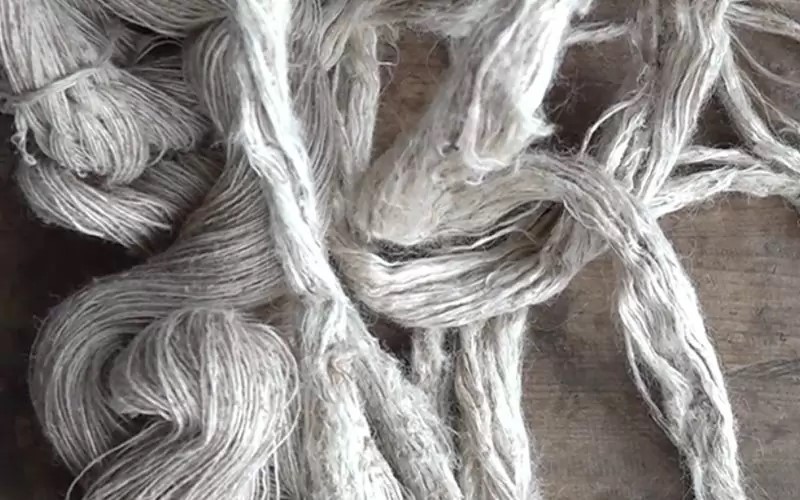 Economy
Nettle plant has traditionally been used to make ropes, jackets, bags and blankets among others. The practice of making yarns from nettle plants lost its popularity in many parts of the country after cotton became easily available. But in Lauri Gewog of Samdrup Jongkhar, people are not only keeping the tradition of producing nettle yarn alive but also making a good income from its sale.
March 28, 2023 | 16:00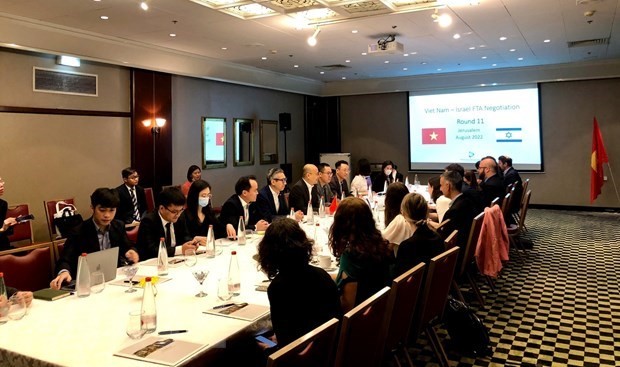 Economy
The signing of Vietnam - Israel Free Trade Agreement will open up many opportunities for Vietnamese businesses, and also new challenges when approaching this market.
March 28, 2023 | 15:15