Vietnam's E-learning market projected to hit 4 billion USD by 2023
Vietnam was listed in the top 10 fastest growing Edtech markets globally, posting annual growth of 44.3 percent, according to the Vietnam Edtech Report 2021.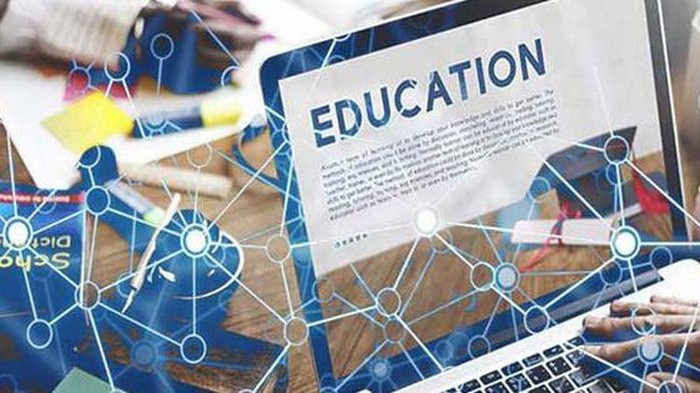 Photo: Bao Chinh Phu
Vietnam's educational technology (Edtech) market is said to hold high potential and is drawing attention from investors, especially in the context of the COVID-19 outbreak and its complicated developments.
Vietnam was listed in the top 10 fastest growing Edtech markets globally, posting annual growth of 44.3 percent, according to the Vietnam Edtech Report 2021. By 2023, Vietnam's E-learning market projected to hit US $4 billion.
Last year, Vietnam moved from a "pandemic response education" status to "pandemic adaption education" amid the complicated developments of COVID-19.
According to experts, in 2022, Edtech will be the pioneer technology when the demand for technology platforms in education becomes high.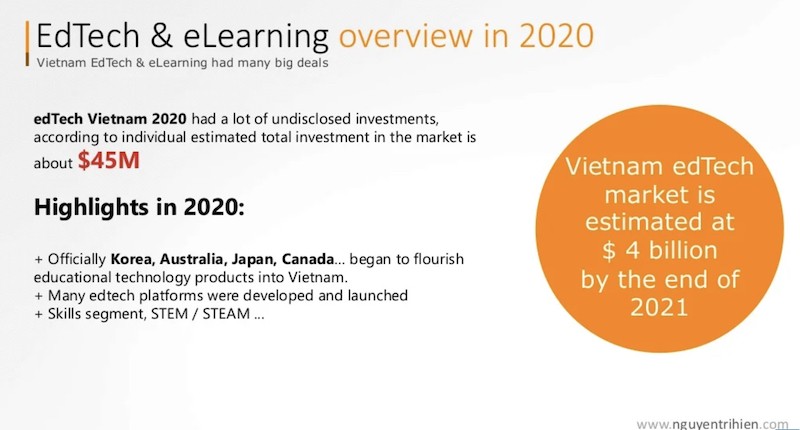 Photo: nguyentrihien.com
Pham Hong Quat, director of the Department of Market Development and Science and Technology Enterprises under the Ministry of Science and Technology, said Vietnam needs to promote "open innovation" to attract more resources in order to further promote the startup innovation ecosystem in general and the Edtech field in particular.
Traditional education institutions adapting Edtech through digital transformation. Digital transformation is understood as a process of applying digital advances to affect all elements of a higher education institution, forcing these elements to changes to move higher education institutions from a traditional school to a digital one.
In reality, building connections is a matter of individual higher education institution given its mission, vision and human resources; at the same time the government and policy makers in Vietnam only begin sustain the demand for online teaching and learning with timely initiatives on both provincial and national scale.
According to World Bank Edtech approach paper in 2020: For higher education institutions, the human component (includes administrators, lecturers, researchers, students, parents, employers and the social community) has to pay attention to five key principles when education systems invest in EdTech.
The principles are as follows:
Principle 1: Ask Why
EdTech policies and projects need to be developed with a clear purpose, strategy and vision of the desired educational change.
Vietnam's Edtech market vertical helps challenge the status quo set out by the traditional education sector by opening up a broad range of resources to global student networks, using an internet connection.
Principle 2: Design and Act at Scale, for All
The design of EdTech initiatives should be flexible and user-centered, with an emphasis on equity and inclusion, in order to realize scale and sustainability for all.
Educational leaders who are involved and engaged with technology initiatives can have a significant impact on institution culture and on achieving the ultimate goals. Hence, the human component should take every opportunity to create an engaging curriculum and provide students with collaborative learning environments.
Principle 3: Empower Teachers
Given the growth of education technology, the modern classroom will be transformed and so is its impacts for both students and teachers.
Technology should enhance teacher engagement with students through improved access to content, data and networks, helping teachers better support student learning.
Principle 4: Engage the Ecosystem
Education systems should take a whole-of-government and multi-stakeholder approach to engage a broad set of actors to support student learning.
Engaging the ecosystem is about providing a platform for reflection on years of implementation of the new digital education action Plan, promote further engagement among the digital education community and support outreach to new stakeholders in this field.
Principle 5: Be Data-Driven
Evidence-based decision making within cultures of learning and experimentation, enabled by EdTech, leads to more impactful, responsible and equitable uses of data.
Finally, as the World Bank advises, it is important to accept that change is inevitable; no plan is perfect; we need to both learn, implement, and take risks. That is because "the risk of inaction is greater than the risk of action".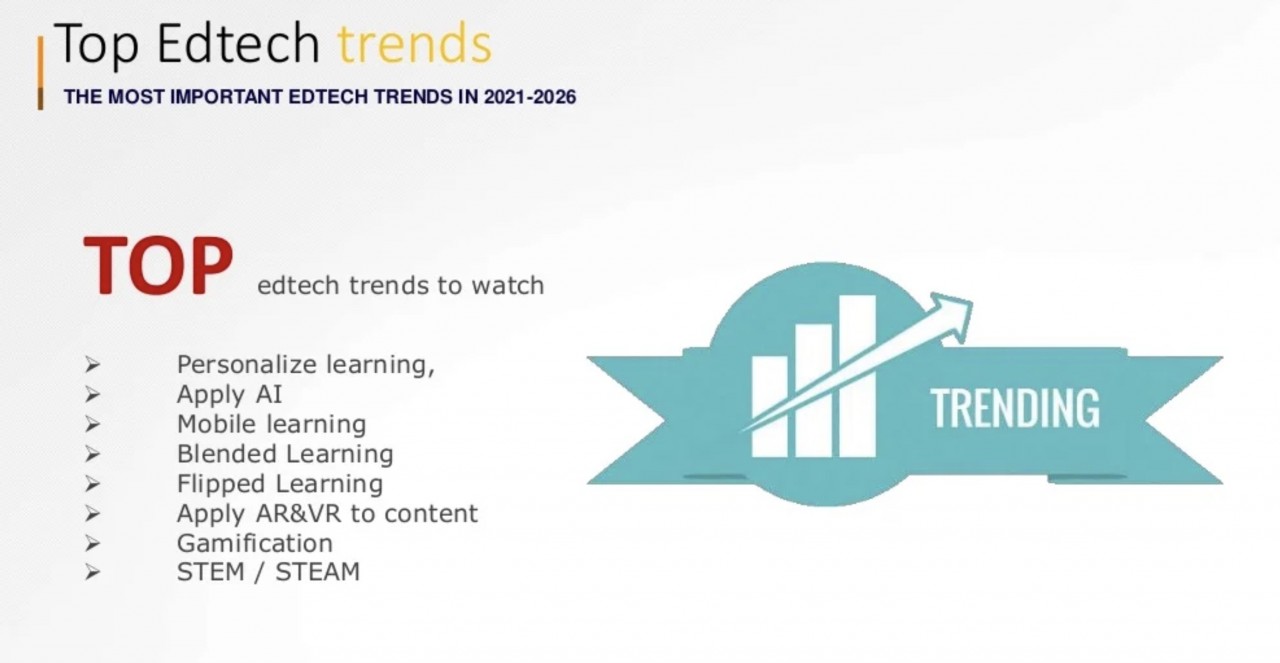 Photo: nguyentrihien.com