Vietnam's first activity as Rotating Presidency of UN Security Council
Vietnam has the first official activity on January 2, kicking off its two-year tenure in the United Nations (UN) Security Council.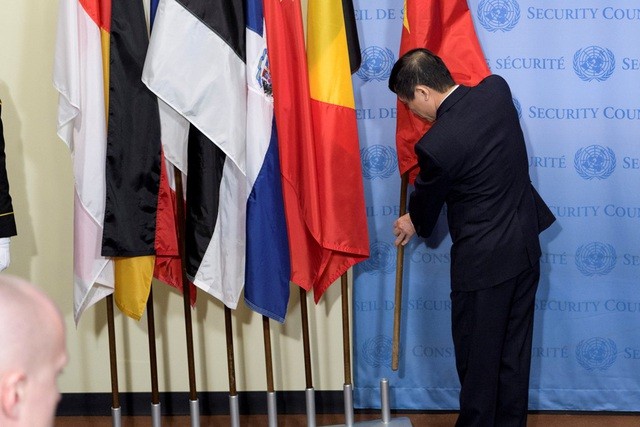 Vietnamese flag raised at the UN Security Council
On January 2, the flag-installation ceremony of 5 new non-permanent members of UN Security Council for the 2020-2021 term (Estonia, Niger, Saint Vincent and the Grenadines, Tunisia and Vietnam) was held solemnly in front of the UN Security Council's meeting room.
Speaking at the ceremony, Mr. Dang Dinh Quy, head of Vietnam's Permanent Mission to the United Nations affirms Vietnam's effort to contribute to the work of the Security Council, to ensure compliance with the UN charter and promote multilateralism. At the same time, he also expresses his wish to receive support from other nation members.
In the morning of the same day, the Security Council approved the work program on January proposed by Vietnam. Accordingly, the Security Council is expected to have 12 public meetings and 15 caucus to discuss various international and regional issues such as the situation of the Middle East, Syria, Yemen, West Africa, Sahel, Mali, Libya, Central Asia and Cyprus. The UN Security Council's subordinates will also have many meetings this month on issues such as sanctions, counterterrorism, courts, children and armed conflicts, procedural issues.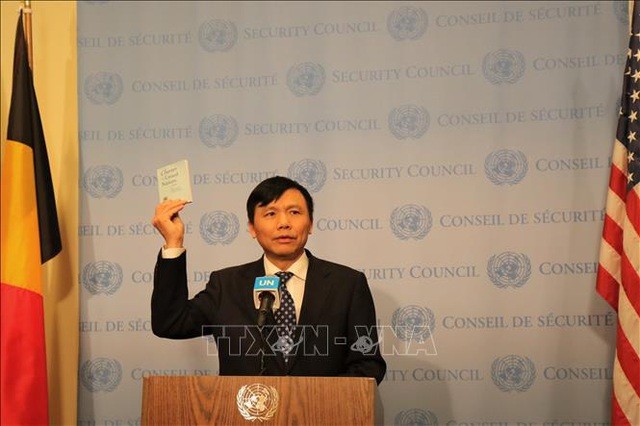 Mr. Dang Dinh Quy, head of Vietnam's Permanent Mission to the United Nations sworn in before the UN charter
Promoting compliance with the UN Charter and strengthening cooperation between the UN and ASEAN are two important activities of the UN Security Council in January 2020.
Starting 2020, Vietnam at the same time assumed the rotating presidency of UN Security Council and ASEAN Chairman 2020. On this occasion, Vietnam proposed to hold an open discussion on the Promotion of Compliance with the United Nations Charter on January 9 and a meeting on Cooperation between the UN and ASEAN in maintaining international peace and security on January 23.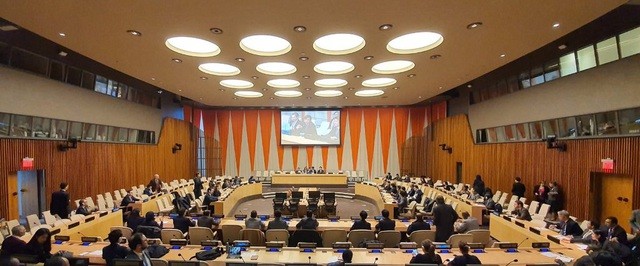 Vietnam announce the program in January
Vietnam's proposals aim to promote the role of multilateralism, the UN Charter and the basic principles of international law for a more peaceful, fair and better world. At the same time, Vietnam also wishes to enhance the effectiveness of cooperation and comprehensive partnership between ASEAN and the United Nations, for the mutual benefit of ASEAN countries and the international community.
On the same day, head of Vietnam's Permanent Mission to the United Nations chaired the International Press Conference, attracting the participant of more than 60 reporters, representatives of news agencies, resident newspapers at the United Nations.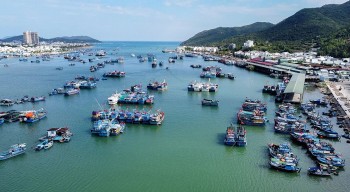 Economy
GDP growth quickened to 7.72% in the quarter ended June, beating the government's 6%-6.5% target.