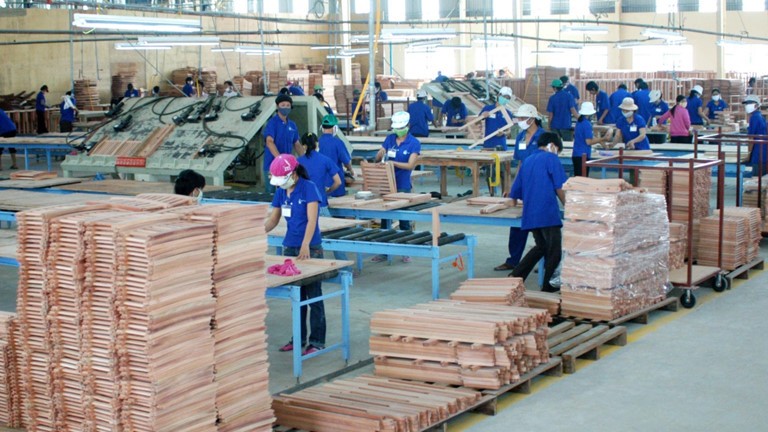 Illustrative photo
At a recent seminar on Vietnam's textile, footwear, furniture and beverage industries under the opportunities and challenges from CPTPP jointly organised by the Vietnam Chamber of Commerce and Industry and the Australian Embassy in Vietnam, economists projected that CPTPP and its tariff commitments will open up markets of the 11 economies participating in the agreement offering great opportunities for many Vietnamese export items.
There will be more growth opportunities from CPTPP for the textile sector. Currently, Vietnam's leather and footwear exports are the second largest in the world, behind only China. Vietnam's textile and apparel exports are also ranked third in the world, behind China and approximately equal to India.
Before the CPTPP took effect, the CPTPP member countries' markets accounted for 12.5 per cent of Vietnam's total footwear exports and 16 per cent of total textile exports.
However, experts caution that besides creating opportunities to access new markets, CPTPP with commitments on market opening will also result in considerable competitive pressure for enterprises, even in the domestic market, according to Vietnamese newspaper report.
Especially, the detailed and complex conditions of CPTPP's rules of origin would be another obstacle for businesses, as not all of them could meet to take advantage of tariff preferences, not to mention that the CPTPP also includes other commitments on labour, environment, intellectual property, etc., that could increase the cost for businesses.
VNF