Vietnam's weather satellite to be launched in 2023
The Vietnam National Space Centre under the Vietnam Academy of Science and Technology and Japan's NEC and Sumitomo Corp have signed a contract to develop LOTUSat-1 satellite that will help predict severe weather and survey the resulting damage.
LOTUSat-1 satellite will help predict severe weather and survey the resulting damage (Photo: vietnamnet.vn)
NEU will design, manufacture and train Vietnamese staff at a satellite making establishment in Japan, then transfer the technology to Vietnam.
The satellite order is estimated at more than 20 billion yen (184 million USD). Most of the funding will be provided by the Japan International Cooperation Agency.
The LOTUSat-1 satellite, which weighs roughly 570kg, contains control systems and other core components that can be mass-produced. The satellite will be able to detect objects with widths of a metre wide on earth. It will gather information expected to help minimise the impacts of natural disasters such as storms that hit Viet Nam every year.
It is expected LOTUSat-1, which is smaller than other satellites with comparable capabilities and comes in at about a fifth of the price, will be launched as soon as 2023.
Viet Nam plans to launch a second satellite, the contract for which NEC and trading house Sumitomo will also pursue.
VNF ( VNA )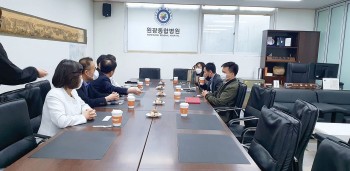 Overseas Vietnamese
A meeting was organized at the Wonkwang Hospital on the provision of medical support for the Vietnamese community in Korea in accordance with the signed cooperation agreement.