Viettel invention granted exclusive patent in the US
The "Method of random data division in multi-processor distributed systems" invented by Vietnam Military Telecom Cooperation (Viettel) has been granted an exclusive patent by the US Patent and Trademark Office (USPTO).
The Viettel's invention proposes a method of random data pision in multi-processor distributed systems, which helps disperse data randomly and evenly to each microprocessor, thereby increasing processing performance and reducing time when changing system configuration.
This invention has been successfully applied by Viettel to build a real-time billing system - vOCS. The invention has solved the problem of allocating and storing data in the vOCS system, which increases information processing speed by 5 times while still meeting the very high demand for subscriber capacity with hundreds of millions of customers, and the number of simultaneous transactions amounted to hundreds of thousands.
The distributed data structure of vOCS system also allows simultaneous backup (backup) of data on many network nodes and clusters to ensure the stability and reliability of the system. This has been proved in practice by the fact that it has never made any mistake related to Viettel's billing system for over 170 million subscribers in 11 countries, since its operation in March 2017.
This application has made vOCS allow telecom operators the ability to offer each customer a package with a much shorter Time-To-Market time than systems with the same functionality.
The invention was invented by 4 Vietnamese engineers, of which 3 were trained in the country and have worked at Vietnam for 2-6 years.
Viettel's invention, bearing 10,417,064 B2, granted by USPTO, is exclusively protected in the US until December 20, 2037.
VNF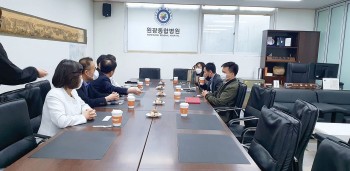 Overseas Vietnamese
A meeting was organized at the Wonkwang Hospital on the provision of medical support for the Vietnamese community in Korea in accordance with the signed cooperation agreement.