Vinamilk tops list of prestigious food – beverage firms in 2017
This is the first time that the Vietnam Report has publicised the rankings of food – beverage firms with best reputation in Vietnam. Those companies were evaluated under three main factors, including their financial abilities based on financial reports in the most recent year (accounts for 30 percent) and their media reputation, which was accessed by the Media Coding method (30 percent). 
The Vietnam Dairy Products Company (Vinamilk) tops the list of 10 Vietnam's food and beverage firms with best reputation in 2017, according to the Vietnam Report.
Vinamilk's production chain (source: VNN)
Online survey on customers' recognition and satisfaction and the others on experts' assessment of their position, capital, growth, profits and operation plans in 2017 accounted for 40 percent.
According to the Vietnam Report, Vinamilk was also chosen by questioned consumers and experts as the firm with the highest brand recognition, as well as biggest information coverage and media influence.
From 2014 to 2016, Vinamilk's sales grew 14.8 percent, while its return on equity and earnings per share increased 34.5 and 82 percent respectively.
In May 2017, the Kantar Worldpanel Brand Footprint Ranking listed the company as the most popular fast-moving consumer goods brand in Vietnam.
Vinamilk was included in the Forbes Global 2000 list of the world's biggest public companies. It also ranked eight among the best 300 companies in Asia selected by Nikkei./.
( VNF/VNA )
Economy
A joint clinical trial confirmed that continuous intake of Kirin Holdings Company, Limited's (Kirin Holdings) Lactococcus lactis strain Plasma (LC-Plasma)*1 for two months significantly reduced the cumulative number of days of fever, muscle pain, joint pain, and pain behind the eyes, which are known to be the main symptoms of dengue fever.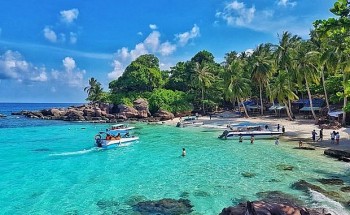 Travel
Vietnam will welcome back international tourists with vaccine passports to its Phu Quoc resort island in October.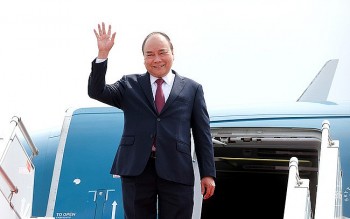 National
Vietnam's State President is set to pay an official visit to Cuba and then fly to New York to attend the 76th session of the UN General Assembly.