Who is David Dobrik - YouTuber stepping down from buzzy app Dispo amid controversy
David Dobrik has parted ways with Dispo, the disposable camera app co-founded by the YouTuber in 2019, after allegations of sexual assault were made against a former member of his Vlog Squad.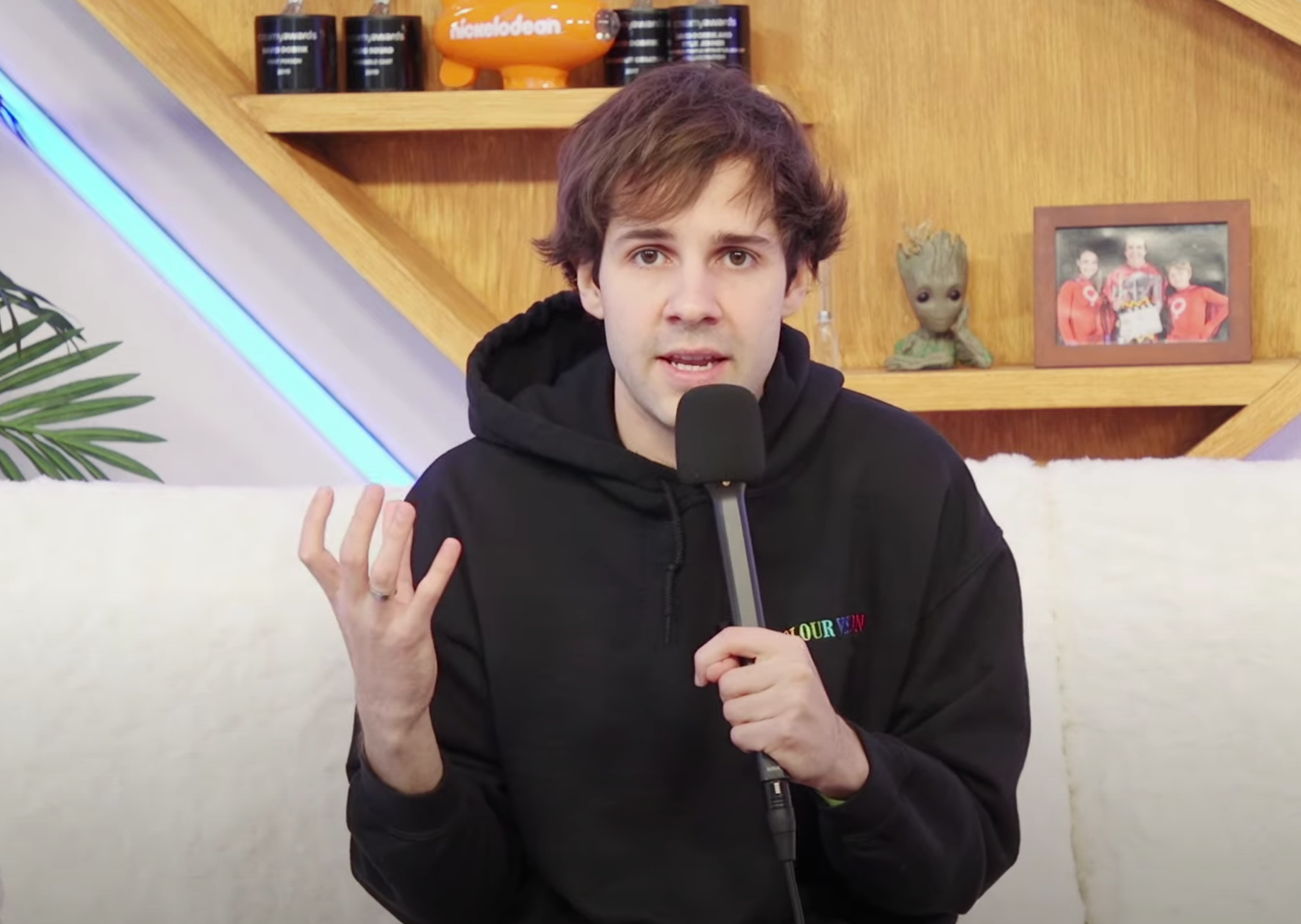 David Dobrik in an apology video released on March 16. YouTube
David Dobrik, 24, is one of the best-known YouTubers in Hollywood. He made a name for himself on Vine, the short-form video app that created a generation of online stars. Then he moved on to YouTube, where he and a group of friends known as the Vlog Squad began sharing fast-paced comedic content, often involving stunts.
Since 2014, he's amassed more than 18 million subscribers on his primary YouTube channel, according to The New York Times.
But an investigation by Kat Tenbarge at Insider published this week, detailing sexual assault allegations against a former Vlog Squad member, led many viewers to angrily re-evaluate Dobrik's work and their fandom. Now it's challenging the success of his growing empire.
Dobrik was dubbed "Gen Z's Jimmy Fallon" by The Wall Street Journal. Last April, he stepped back from regular vlogging, which had become challenging during the pandemic, and turned his focus to other projects, including launching his own photo sharing app, called Dispo.
That app's rating dropped below two stars in Apple's app store last week. Apple briefly paused the ability to leave reviews, as people crowded to the space to berate Dobrik in the form of ratings and reviews.
Late on March 21, Dobrik announced that he would leave the company and step down from the board of Dispo in order "to not distract from the company's growth," according to a statement provided to The Information. "Dispo's team, product and, most importantly — our community — stand for building a diverse, inclusive and empowering world," the company said.
Dobrik's YouTube view count dropping by more than 66 million in one day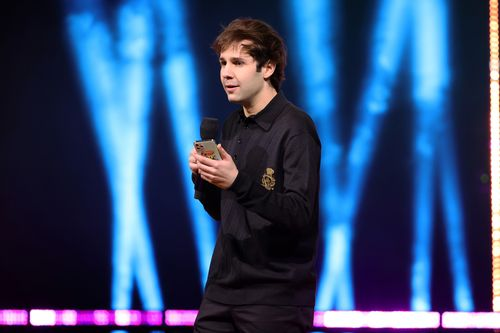 Dobrik's YouTube view count dropped by more than 66 million on March 19. Photo: localnews8.com
Dobrik's YouTube view count dropped by more than 66 million on March 19, an indication the YouTuber has removed some of his content from the platform amid mounting criticism of his old videos.
Neither representatives for Dobrik or YouTube immediately returned Insider's request for comment on whether he or YouTube deleted any of his videos.
According to Social Blade, which tracks statistics of social-media stars and their content, Dobrik has 616 videos uploaded to his main YouTube channel as of March 20. But according to an archived version of his Social Blade statistics from November 29, 2020, Dobrik had 621 videos uploaded to the platform, meaning five videos have disappeared sometime within the past four months.
Dobrik has not uploaded any videos to his primary YouTube channel since April 24, 2020.
Dobrik has also lost approximately 100,000 subscribers, down from 18.9 million on March 16 to 18.8 million subscribers on March 17, according to Social Blade statistics accessed on March 20. Social Blade only updates YouTube subscriber data per every 100,000 subscribers gained or lost.
The views shrunk after a woman, who was an extra in one of Dobrik's 2018 videos, told Insider that Vlog Squad members provided her with alcohol the night she filmed with them. She said she was too drunk to consent to having sex with former Vlog Squad member Dominykas Zeglaitis (known as Durte Dom), and she told Insider that Zeglaitis raped her that night. Footage of the woman and Zeglaitis portrayed a consensual "threesome" in Dobrik's 2018 vlog.
In a YouTube video responding to the Insider report last week, Dobrik apologized for letting his fans down. "I don't stand for any kind of misconduct," Dobrik said. "I've been really disappointed by some of my friends. And for that reason I've separated from a lot of them."
Spark Capital cutting ties with Dispo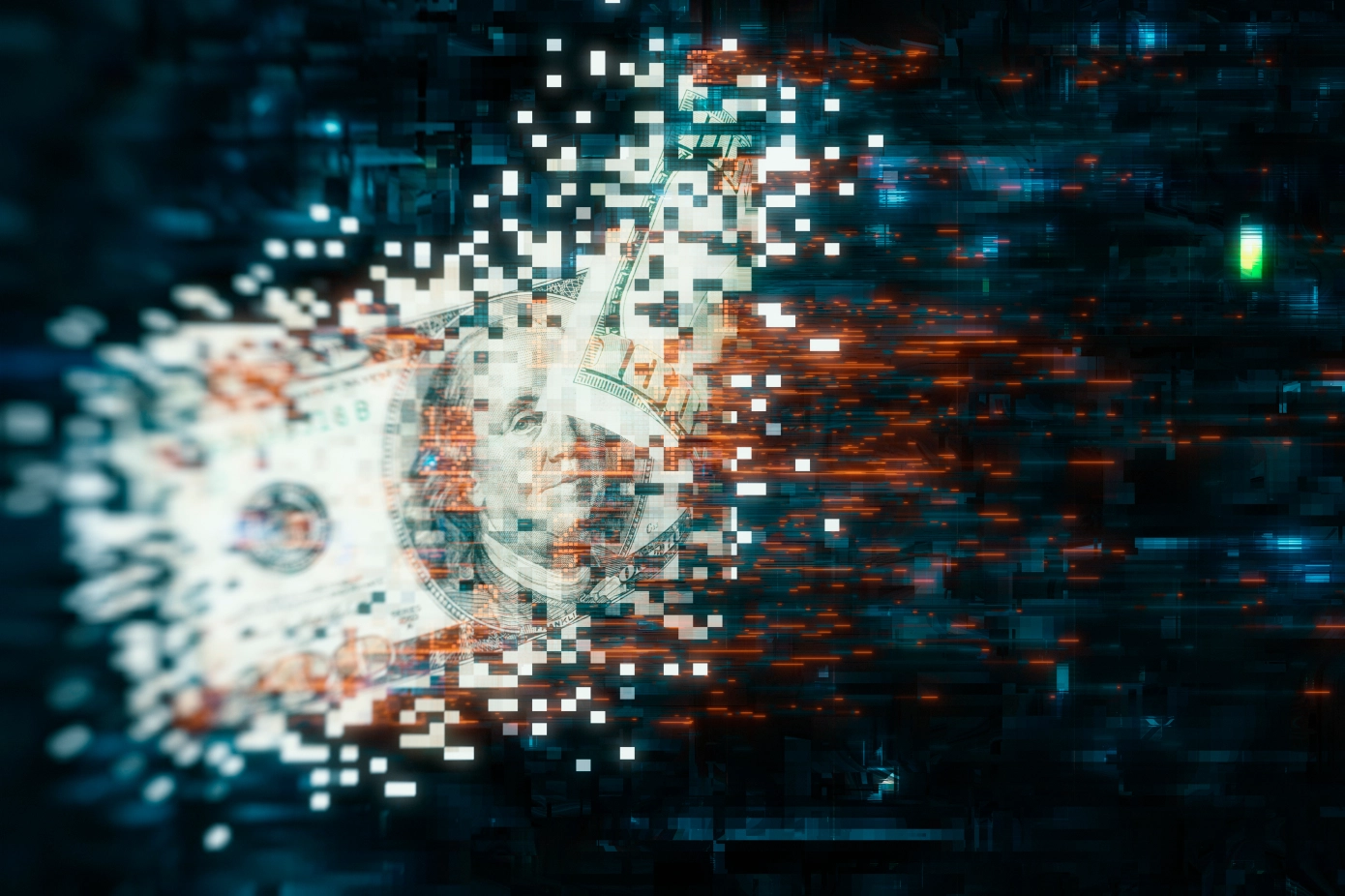 Spark Capital, said it decided to "sever all ties" with the company. Image Credits: dem10/ Getty Images
Hours before Dobrik stepped down on March 21, one of Dispo's top investors, Spark Capital, said it decided to "sever all ties" with the company due to the reports about the social media star and the Vlog Squad.
The remarkable move comes one month after Spark Capital led Dispo's $20 million funding round at a reported $200 million valuation, CNN Business said.
"We have stepped down from our position on the board and we are in the process of making arrangements to ensure we do not profit from our recent investment in Dispo," Spark Capital tweeted.
On March 22, Seven Seven Six, a fund started by Reddit cofounder Alexis Ohanian, said it would donate any profits from its investment in Dispo to an unspecified organization working with survivors of sexual assault.
"We have been working closely with Dispo over the last week and are in full support of their decision to part ways with David," Seven Seven Six said on Twitter. "We have believed in Dispo's mission since the beginning and will continue to support the hardworking team bringing it to life."
In the days following the allegations, brands including Dollar Shave Club, DoorDash and Hello Fresh dropped sponsorship deals with Dobrik, according to Insider./.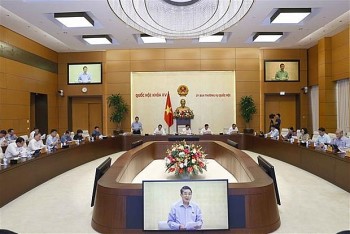 National
The National Assembly (NA) Standing Committee examined the draft revised Law on Protection of Consumer Rights on August 15 as part of its monthly session.