Who is Zhang Jing - Chinese female interpreter at U.S-China talks becomes an Internet hit?
Zhang Jing - "the most beautiful Chinese interpreter" became an online hit after her fluent, unflustered and graceful translation, which greatly impressed the world during U.S-China talks held in Anchorage, Alaska.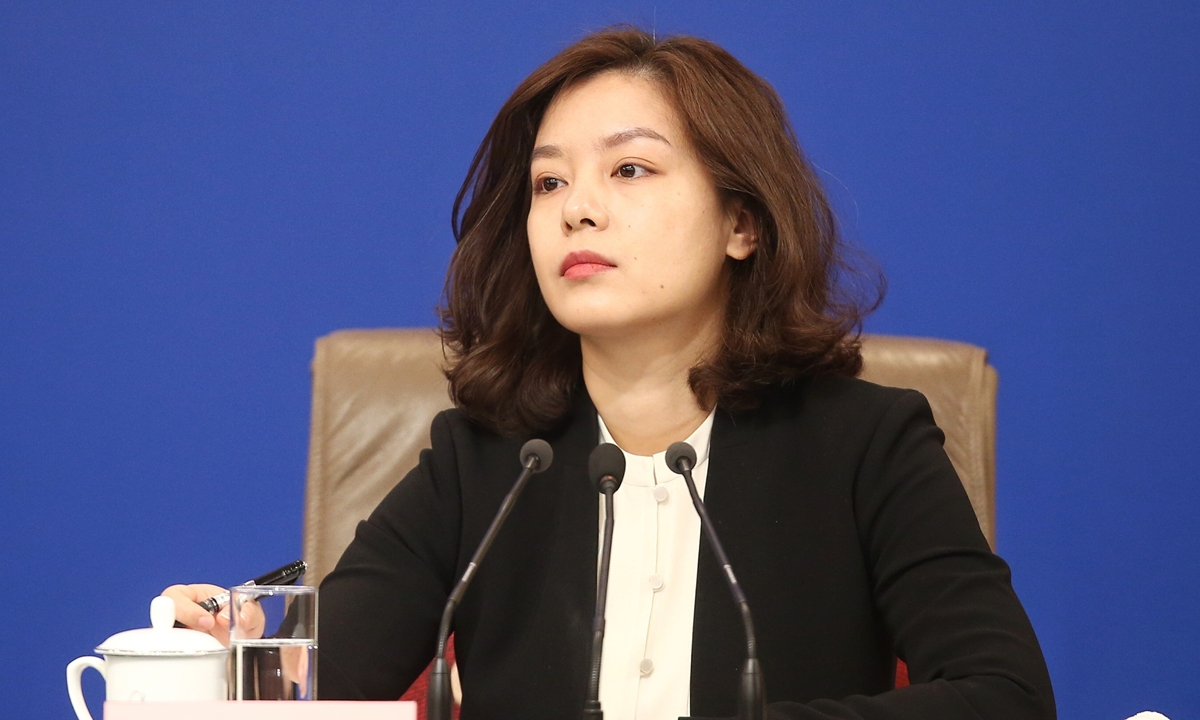 Zhang Jing Photo: IC
The highlight of Zhang's interpretation came when she smoothly translated several speeches by the Chinese delegation that were more than 10 minutes long fluently and accurately into English, which earned her applause and respect from netizens, including many majoring in interpretation, according to Global Times.
A photo with the hashtag "she is the on-site translator at high-level China-US talks" has gone viral on China's Twitter-like Sina Weibo with views surpassing 400 million.
According to a media interview with Zhang's high school teacher, Zhang had been capable to enter top Chinese universities like Peking University and Tsinghua University, but she chose to go to China Foreign Affairs University to one day serve her country at the ministry of foreign affairs.
Not only does she have a good appearance, but she was also a very intelligent student with excellent academic performance during her university days. When Zhang Jing graduated, the Ministry of foreign affairs recruited more than 200 translators for the first time. Zhang Jing was one of them.
"Zhang Jing helped convey China's voice to the world through her specialty; and compared to the US translator, she performed far better. She also showed 'her power' of Chinese women," one netizen commented on Sina Weibo.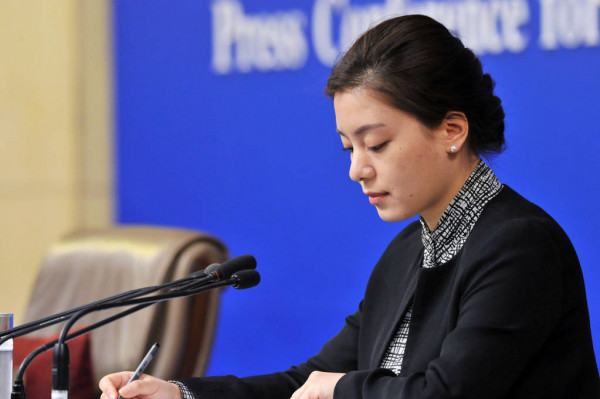 Photo: Depositphoto
"Translators are usually the 'heroes behind the scenes," one commenter writes, pointing out how rare it is for an interpreter to hit the limelight like this. "There are still people saying it's not important to learn English," another Weibo user writes: "But if that were true, how could we educate brilliant interpreters like Zhang Jing? How else could we quarrel with Americans at the conference table?!" Many who write about Zhang on Weibo say that she is an example of a role model to them: "I hope that my spoken English one day would be as excellent as hers. This motivates me to try even harder.", What's on Weibo reported.
Amid a heated start to the first face-to-face high-level Sino-U.S. talks of the Biden administration, the two countries' top diplomats found a brief moment to exchange quips - about translators.
After U.S. Secretary of State Antony Blinken opened with tough comments at their meeting in an Anchorage hotel, China's top diplomat Yang Jiechi responded with a pointed 15-minute speech in Chinese while the U.S. side awaited translation.
At the end, Yang smiled and said: "This is a test for the translator," in English.
Blinken said the translator should get a raise, Reuters reported.
The British-educated Yang, a former ambassador to Washington, speaks perfect English and is known to scare China's translators on occasion by correcting their words.
Both Yang and State Councilor Wang Yi, who is also at the talks, are known for their sharp public defences of China.
However, a widely shared video clip on Chinese social media from the talks showed a softer side to the two.
Wang turned to ask Yang as they walked down a hallway at the Anchorage hotel whether he had had his lunch.
"I had instant noodles," Yang replied.
US – China's heated arguments at high-level Alaska talks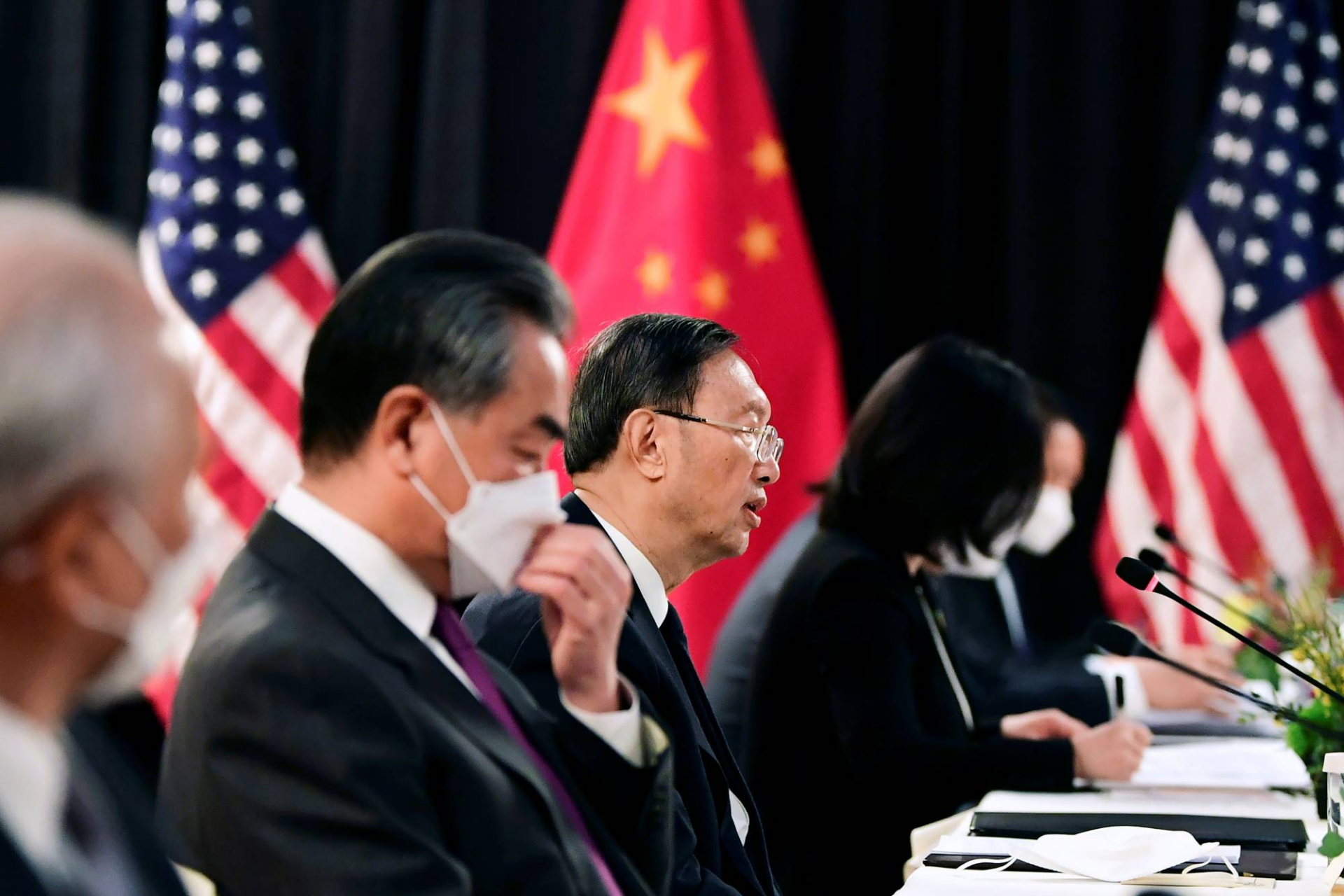 Photo: The Japan Times
US and Chinese officials have exchanged sharp rebukes in the first high-level talks between the Biden administration and China, taking place in Alaska.
Chinese officials accused the US of inciting countries "to attack China", while the US said China had "arrived intent on grandstanding".
Relations between the two superpowers are at their most strained for years.
The US pledged to raise contentious issues such as Beijing's treatment of Uighur Muslims in Xinjiang, according to BBC.
The ill-tempered talks in Anchorage involved Secretary of State Antony Blinken and National Security Adviser Jake Sullivan on the US side, facing off with China's most senior foreign policy official, Yang Jiechi, and foreign minister Wang Yi.
However, a US official said the subsequent talks behind closed doors had been "substantive, serious and direct" and ran over the planned two hours.
In a blunt opening statement before the talks in private, Mr Blinken said the US would "discuss our deep concerns with actions by China, including in Xinjiang, Hong Kong, Taiwan, cyber attacks on the United States, economic coercion of our allies".
"Each of these actions threaten the rules-based order that maintains global stability," he said.
In response, Mr Yang accused Washington of using its military might and financial supremacy to suppress other countries.
"It abuses so-called notions of national security to obstruct normal trade exchanges, and incite some countries to attack China," he added.
Mr Yang said human rights in the US were at a low point, with black Americans being "slaughtered".
Mr Sullivan hit back, saying Washington did not seek a conflict with China, but added: "We will always stand up for our principles for our people, and for our friends."
The exchange, which took place in front of the world's media, went on for more than an hour. It came at the start of three sessions, which are due to end on Friday morning.
It is the first high-level meeting between the US and China since last June - during the administration of the previous US President, Donald Trump.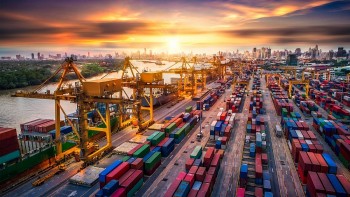 National
Vietnam, a rising star in the global supply chain, has the potential to become a new tiger in Asia, economist Brian Lee Shun Rong at Maybank - Malaysia's largest financial services group and the leading banking group in South East Asia – has reportedly said.