10 Best and Safest Destinations To Visit This Fall in The United States
Autumn comes, and a busy tourist season in the United States begins. But which destinations are safe for travelling amid Covid-19 pandemic? Here is 10 safest destinations to see this fall.
The busy summer travel period has come to a close but the start of fall signals the arrival of shoulder season, an opportune time when travelers with flexibility can find excellent deals on autumn getaways. Amid the Covid-19 pandemic, travelling might be difficult, but there are some places that are safe enough to travel to. Here is 10 safest destinations to visit this fall in the US.
1. New York City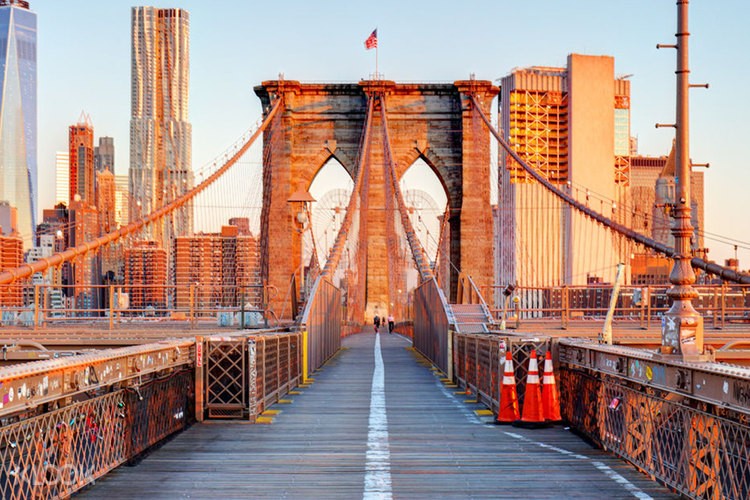 Photo: Klook
Epicenter of the arts. Architectural darling. Dining and shopping capital. Trendsetter. New York City wears many crowns, and spreads an irresistible feast for all.
With its compact size and streets packed with eye candy of all sorts – architectural glories, Old World cafes, atmospheric booksellers – NYC is a wanderer's delight. Crossing continents is as easy as walking a few avenues in this jumbled city of 200-plus nationalities. You can lose yourself in the crowds of Chinatown amid bright Buddhist temples and steaming noodle shops, then stroll up to Nolita for enticing boutiques and coffee tasting. Every neighborhood offers a dramatically different version of the city, from the 100-year-old Jewish delis of the Upper West Side to the meandering cobblestone lanes of Greenwich Village. And the best way to experience it is to walk its streets.
New York City is the safest U.S. city in 2021, according to the Economist Intelligence Unit's Safe Cities Index (SCI,) which ranks 60 international destinations based on a range of factors, including digital security, health security, infrastructure, personal security and environmental security. NYC tied Barcelona for the 11th-safest worldwide. The city just recently began requiring proof of COVID-19 vaccination for visitors entering restaurants, bars, concert venues and other businesses in an effort to prevent the spread of COVID-19 as cooler temperatures send more tourists indoors this fall.
2. Vermont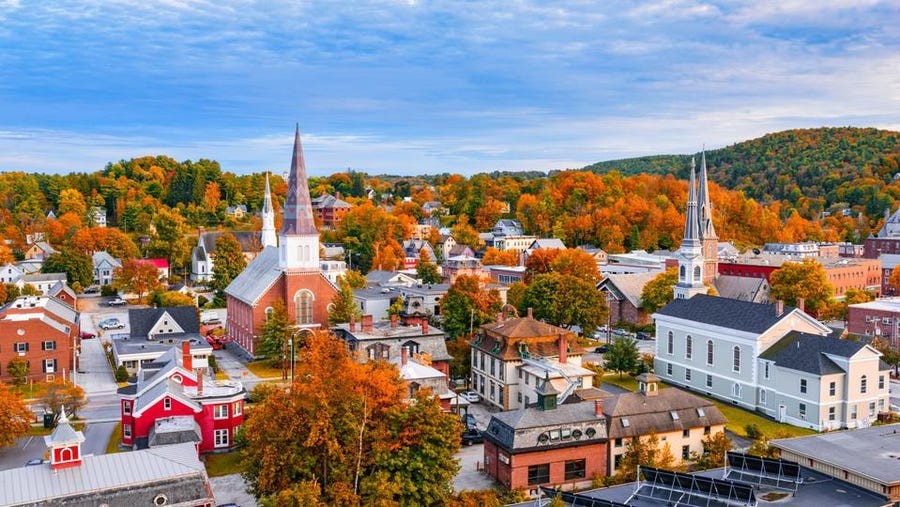 Photo: Forbes
Whether seen under blankets of snow, patchworks of blazing fall leaves or the exuberant greens of spring and summer, Vermont's blend of bucolic farmland, mountains and picturesque small villages make it one of America's most appealing states. Hikers, bikers, skiers and kayakers will find four-season bliss, on the expansive waters of Lake Champlain, the award-winning Kingdom Trails Network, the 300-mile Long and Catamount Trails, and the fabled slopes of Killington, Stowe and Mad River Glen.
Vermont has embraced the COVID-19 vaccine, with nearly 80 percent of residents over the age of 12 having completed a full series of shots. The state also consistently boasts one of the lowest COVID-19 test positivity rates in the country, prompting the lifting of travel restrictions. Fall visitors to Vermont have no shortage of safe ways to explore the state, whether touring charming downtown Burlington, diving into history in Woodstock or seeking outdoor adventures in other scenic places like Stowe.
3. Congaree National Park, South Carolina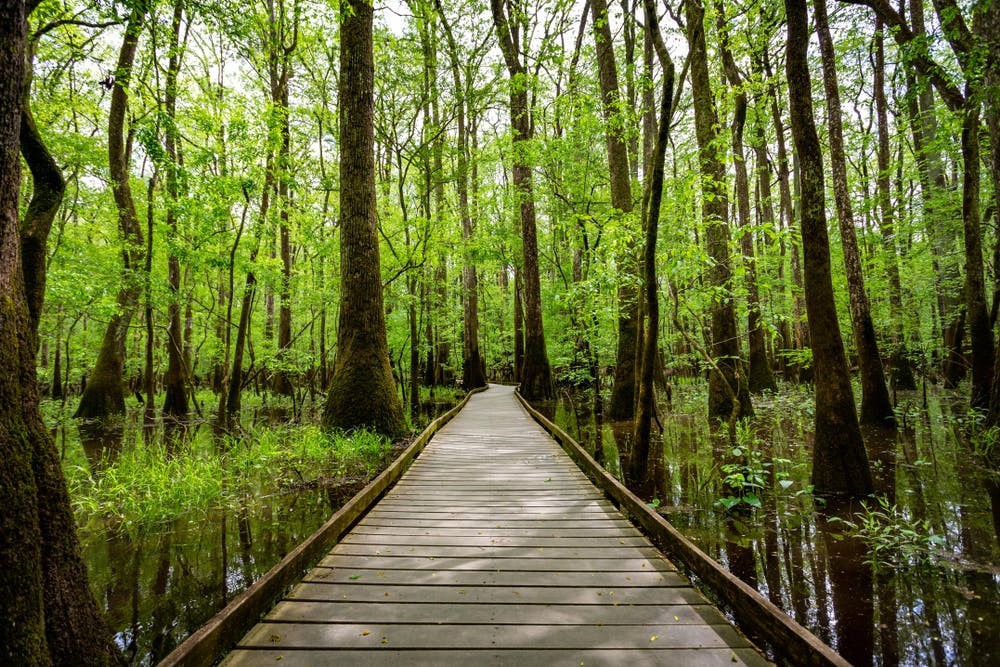 Photo: Columbia SC
One of the least-visited national parks in America, Congaree National Park is conveniently located just a half-hour outside of Columbia, South Carolina. Featuring incredible biodiversity, including the largest intact expanse of old growth bottomland hardwood forest remaining in the Southeast, this destination is ideal for canoeing, hiking, fishing, camping and, of course, viewing fall colors, which typically peak between late-October and early November.
Along the Congaree River, creeks splinter off through a forest, supporting robust ecosystems. Canoe and fish in Congaree National Park, where high bluffs rise over paddlers. Trek along hiking trails or an observation boardwalk, using a park campground as a base for overnight or several days. Sit a spell and take in the sounds of nature. Rangers lead paddles and walks, enlightening guests about the area's natural and cultural history, including the people who have used the land since prehistoric times. See otters, wading birds and a plethora of loblolly pines, oaks, maples, bald cypress, tupelo and holly trees.
One of the most popular activities in Congaree is walking along its nearly 4 kilometers of boardwalks or 40 kilometers of hiking trails. Along the trails, keep your eyes peeled for the animals that find sanctuary here, such as wild boars and box turtles. If you're interested in learning more about the park's rich biodiversity, tag along on a guided ranger walk. Another way to experience this marshy park is to kayak or canoe through its swamps or fish along its rivers.
4. Washington, DC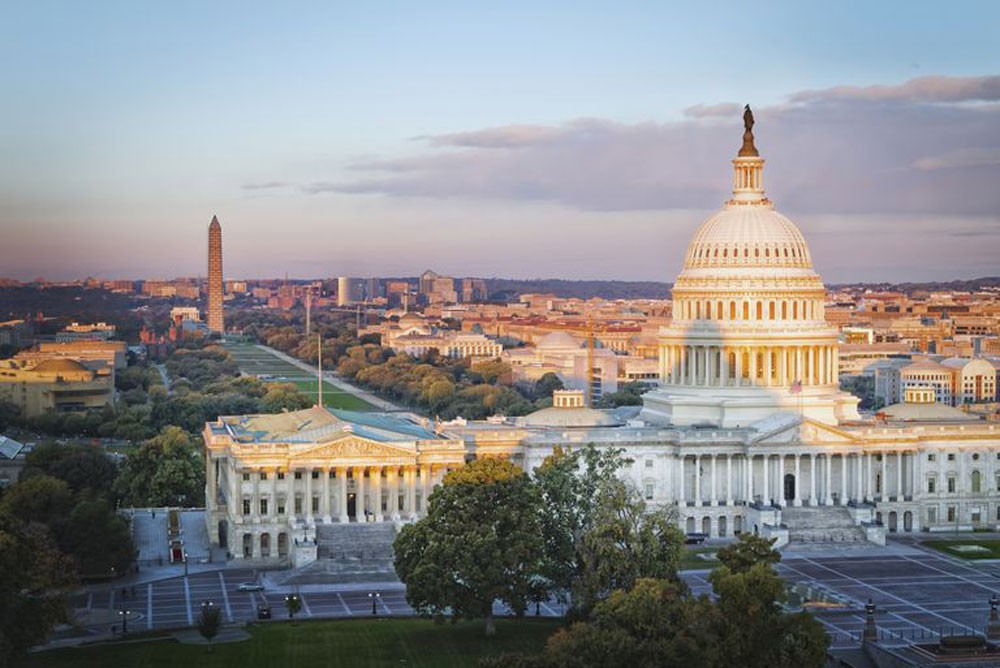 Photo: Getty Images
The USA's capital teems with iconic monuments, vast museums and the corridors of power where politicos roam.
A lot of history is concentrated within DC's relatively small confines. In a single day, you could gawk at the Declaration of Independence, the real, live parchment with John Hancock's signature scrawled across it at the National Archives; stand where Martin Luther King Jr gave his 'I Have a Dream' speech on the Lincoln Memorial's steps; prowl around the Watergate building that got Nixon into trouble; see the flag that inspired the 'Star Spangled Banner' at the National Museum of American History; and be an arm's length from where Lincoln was assassinated in Ford's Theatre.
According to the latest SCI, Washington, D.C. is the world's 14th-safest city. As of September 20, nearly two-thirds of the city's population over the age of 12 has been fully vaccinated against COVID-19 while nearly eight out of 10 have received at least one dose. The nation's capital dropped capacity restrictions and fully reopened in June but is still requiring that masks be worn indoors regardless of vaccination status. As the weather cools, visitors will be more inclined to tour some of the city's unique neighborhoods—including Georgetown, Adams Morgan, Dupont Circle and Navy Yard—by foot. There are also countless landmarks and free-entry museums to explore as you make your way through the capital.
5. The Berkshires, Massachusetts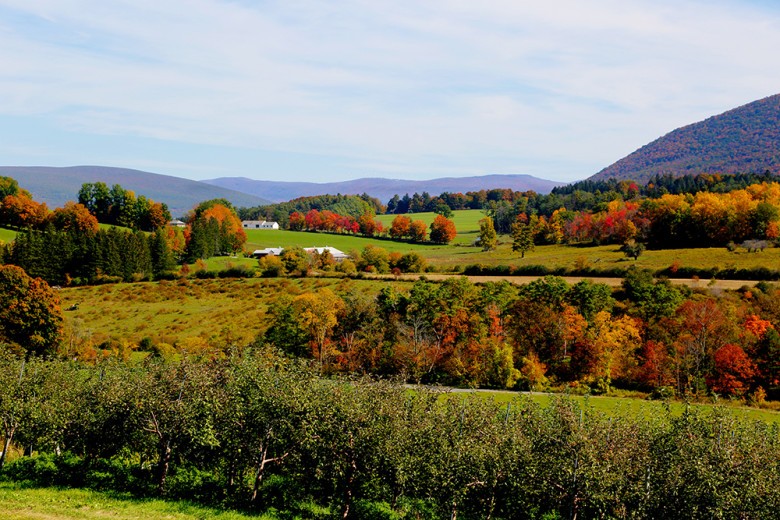 Photo: Yankee Magazine
Extending from the highest point in the state – Mt Greylock – southward to the Connecticut state line, the Berkshires have been a summer refuge for more than a century, when the rich and famous arrived to build summer 'cottages' of grand proportions. Many of these mansions survive as inns or performance venues. And still today, on summer weekends when the sidewalks are scorching in Boston and New York, crowds of city dwellers jump in their cars and head for the Berkshire breezes.
Massachusetts also has one of the nation's lowest COVID-19 test positivity rates heading into autumn and the inviting Berkshires in the western part of the state far from the hustle and bustle of Boston provide fall travelers with a chance to practice social distancing while taking part in leaf-peeping, apple-picking and live concerts. Visitors can book a stay at a cozy cabin, inn or bed and breakfast, tour local wineries and breweries and even sample some of the very best farm-to-table food in all of New England.
6. San Francisco, California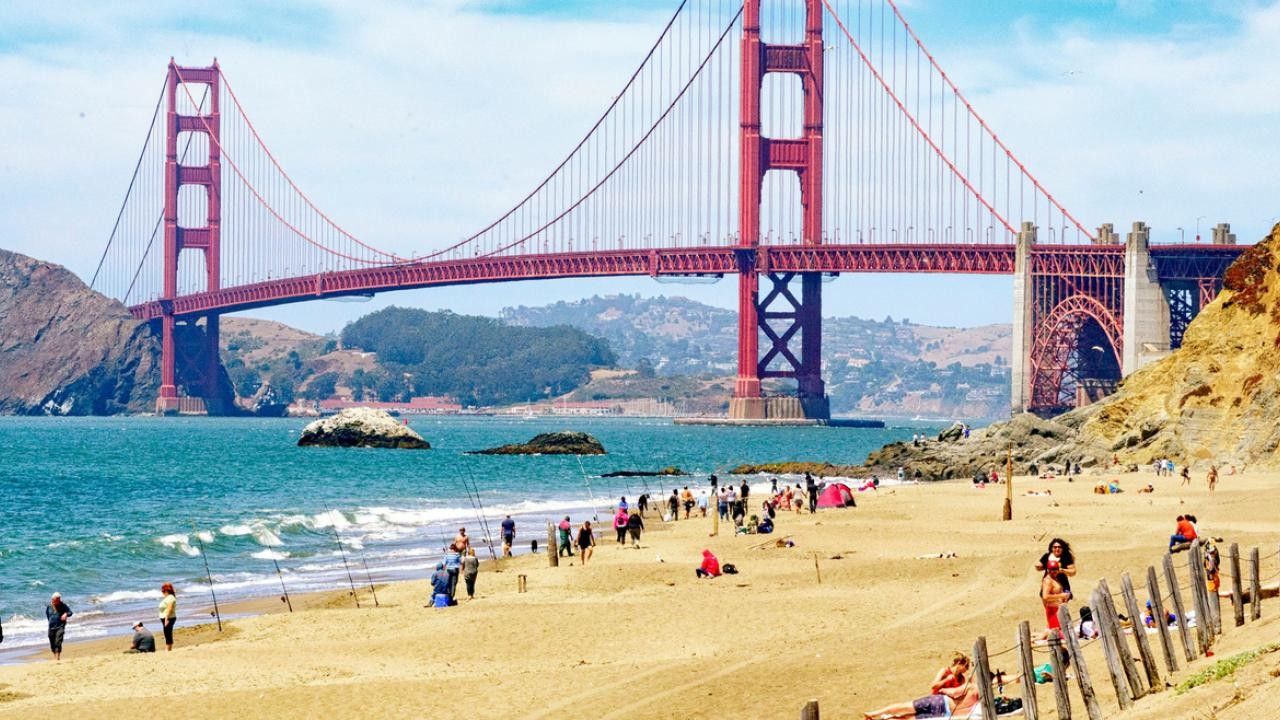 Photo: Getty Images
San Francisco is the world's 15th-safest city for 2021, tying London, according to the latest SCI. Heading into the fall, more than 80 percent of residents age 12 and older have been fully vaccinated against the coronavirus while 87 percent have received at least one dose. In addition to mitigating the effects of the pandemic, the Bay Area boasts a favorable fall climate with an average high temperature of 70 degrees in October as well as numerous outdoor activities in places like Golden Gate Park, Muir Woods National Monument, Angel Island and the unmistakable Fisherman's Wharf.
San Francisco is a 7-by-7-mile peninsula that looks like California's thumb, pointed optimistically upwards. Take this as a hint to look up: you'll notice San Francisco's crooked Victorian rooflines, wind-sculpted treetops, and fog tumbling over the Golden Gate Bridge.
Heads are perpetually in the clouds atop San Francisco's 48 hills. Cable cars provide easy access to Russian and Nob Hills, and splendid panoramas reward the slog up to Coit Tower. Earn exhilarating highs on Telegraph Hill's garden-lined stairway walks, and windswept hikes around Lands End. If there's another kind of high you're seeking in San Francisco, that can also be arranged: marijuana is legal here for adults 18 and over with ID, and dispensaries and delivery are at your service.
7. Great Basin National Park, Nevada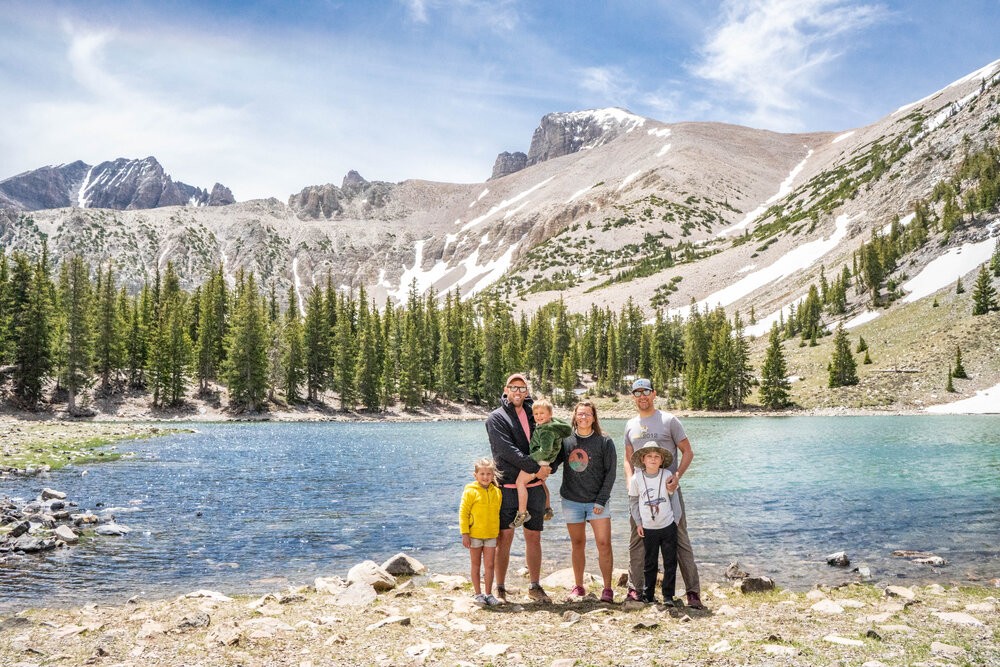 Photo: Big Brave Normad
Near the Nevada–Utah border, 67 miles east of Ely, this uncrowded national park encompasses the 13,063ft Wheeler Peak, rising abruptly from the desert and creating an awesome range of life zones and landscapes within a compact area, including the richly decorated Lehman Caves. The peak's scenic drive is open only during summer, usually from July through October. Hiking trails take in superb country including glacial lakes and ancient bristlecone pines.
Another of the nation's least-visited national parks, Nevada's Great Basin National Park offers visitors plenty of room to spread out outdoors. While park-goers will be amazed by Wheeler Peak and the park's sprawling limestone caves, the dark night skies are the ultimate reward, offering overnight visitors the rare opportunity to see planets, meteors, satellites and so much more. "On a clear, moonless night in Great Basin National Park, thousands of stars, numerous planets, star clusters, meteors, man-made satellites, the Andromeda Galaxy, and the Milky Way can be seen with the naked eye," the National Park Service states. "The area boasts some of the darkest night skies left in the United States."
8. Door County, Wisconsin
Photo: Midwest Living
The county spreads across a narrow peninsula jutting 75 miles into Lake Michigan. Sturgeon Bay, at the southern end, is the county seat and its only real city; it's home to some decent museums. Running north, the side of the peninsula that borders the lake proper is the more scenic 'quiet side', and home to the communities of Jacksonport and Baileys Harbor. The side that borders Green Bay is more action-oriented, where hamlets like Egg Harbor, Fish Creek, Ephraim and Sister Bay welcome travelers. Summer is prime time. Only about half the businesses stay open from November to April.
Escaping to the great outdoors is one way to limit your exposure to COVID-19 this season. For a quiet, calm and quintessential fall getaway in the Midwest, head to Wisconsin's Door County where you'll be met with crisp temperatures, gorgeous fall colors and charming landmarks from picturesque lighthouses to Belgian chapels. The 66-mile Door County Coastal Byway is one of the best road trips in America and is a great starting point as you can tour this overlooked region at your preferred pace. Perhaps take it slow and stop into some of the quaint villages and make time for a few of the scenic viewpoints along the way.
9. Antelope Canyon and Horseshoe Bend, Arizona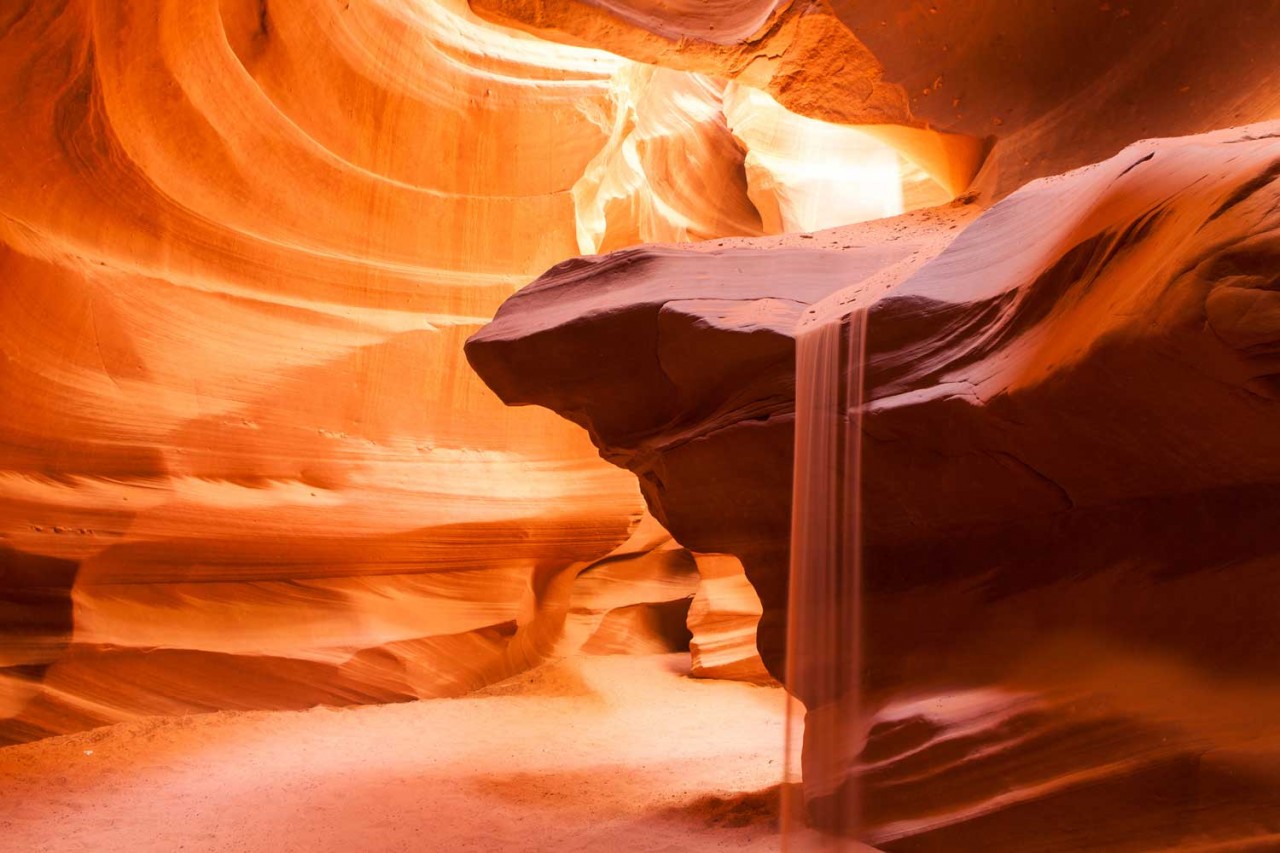 Photo: Horseshoe Bend
Unearthly in its beauty, Antelope Canyon is possibly the most famous slot canyon in the world. Located on the Navajo Reservation, a few miles east of Page, it is open by tour only. Wind and water have carved sandstone into an astonishingly sensuous temple of nature where light and shadow play hide and seek. It's less than a city block long (about a quarter mile), a symphony of shapes and textures that are a photographer's dream.
The Southwest offers plenty of spacious landscapes to explore while keeping a safe distance from others. The Grand Canyon may be the marquee attraction in northern Arizona but visitors to this region would be remiss to head home without experiencing Antelope Canyon and the jaw-dropping Horseshoe Bend near Page, Arizona. It's kind of remarkable, honestly, that two such photogenic natural wonders are located so close to each other. Keep in mind that guided tours are required to explore Antelope Canyon but visitors to Horseshoe Bend can experience its beauty in a myriad of ways, including hiking, helicopter tours and rafting excursions.
10. Lockport, Illinois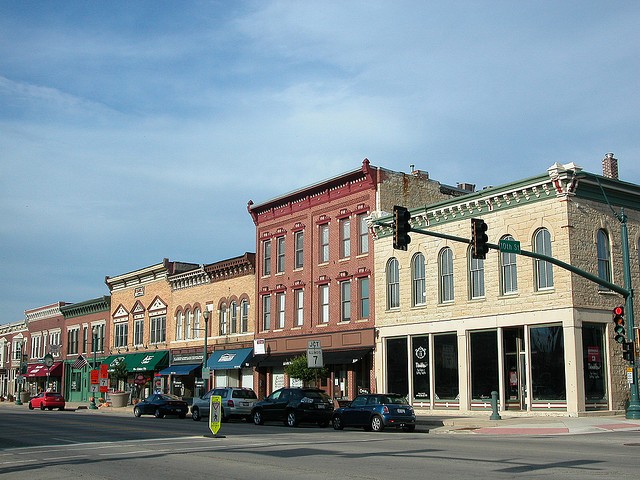 Photo: Wikipedia
Chicago dominates the state with its sky-high architecture and superlative museums, restaurants and music clubs. But venturing further afield reveals Oak Park, Hemingway's mannerly hometown, scattered shrines to local hero Abe Lincoln, and a trail of corn dogs, pies and drive-in movie theaters down Route 66. A cypress swamp and a prehistoric World Heritage Site make appearances in Illinois too.
Truly want to venture off of the beaten path? Less than an hour outside of Chicago along the Des Plaines River is where you'll find the charming and historic city of Lockport, which is home to the number one pumpkin field in the country, according to the Travel Channel and several other outlets, in Siegel's Cottonwood Farm. Fall marks the start of the farm's annual Pumpkin Fest featuring a 10-acre corn maze, dozens of attractions including slides, straw mountains and games and a plethora of mouthwatering fall eats like freshly made apple cider donuts. Passionate pumpkin pickers can't go wrong in this underrated Midwest locale.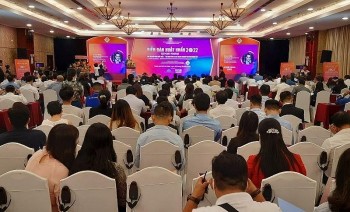 Focus
Vietnam News Today (Dec. 9): Vietnam - Singapore innovation centre helps firms transform production; HCM City among most searched destinations by travelers; Vietnamese digital technology industry's revenue estimated at 148 billion USD in 2022; Two Vietnamese films up for consideration at Oscars.