$10 Trillion Need Till 2070 for Energy Transition at G20 Meeting
Policy on carbon capture likely in next 3 months
India will need a total $10 trillion till 2070 for energy transition, top officials stressed at the first meeting of the G20 Committee on Energy Transitions in India.
Addressing the press, Power Secretary Alok Kumar said low-cost financing had been a key focus of the meeting being held in Bengaluru. The unanimous decision has been that while private capital needs to take the lead, the public sector also has to provide support to mitigate risks, Kumar said.
He said while the power ministry had been given the charge of projecting the requirement of financing, the finance ministry would deal with foreign stakeholders in pushing those demands and ensuring the financing comes.
Multilateral institutions, such as the Asian Development Bank and World Bank, have proposed to support specific energy transition projects such as the repurposing of power plants and offshore wind units, Kumar said.
Sources told Business Standard the government was working to bring a new policy on carbon capture in the next three months. A separate seminar on carbon capture, utilization, and storage was also held on the sidelines of the summit.
US-based carbon capture firm Dastur Energy, which earlier released reports on the subject on behalf of NITI Aayog, presented at the seminar.
A 3D-Model of NTPC flagship project on Flue Gas CO2 to Methanol Synthesis was showcased at the event by NTPC. This plant is intended to reduce the CO2 emission of fossil-based power plants by capturing it and converting it into useful hydrocarbons or methanol.
Day 1 of the three-day event saw the government hold technical sessions on priority areas for India's G20 energy transition plan. This includes energy transition through addressing technology gaps, low-cost financing for energy transition, and fuels for the future, which includes a focus on biofuels like ethanol and green hydrogen.
Talks were also held on high efficiency fuel cells, electrolyzers, advanced chemistry cells, and small module reactors.
On green hydrogen, Kumar said India intended to formulate high-level principles for international collaboration in green hydrogen, and has proposed a centre of excellence for green hydrogen in India.
"Some countries have proposed that policy discussions also take into account the green hydrogen produced from nuclear power," he said. However, India has stressed nuclear power remains a non-renewable source of energy, he said.
Earlier in the day, Power Minister R K Singh said India would not compromise with the present availability of energy base and would explore all feasible sources to achieve energy security. "The Energy Transition Working Group Meeting will serve as a preparatory forum to draft a roadmap for this," he added.
India's per capita greenhouse gas emissions are far below the world average of 6.3 tCO2e in 2020, the Minister said. Various energy saving schemes of the Government have led to 267.9 million tonnes of CO2 reduction per year, resulting in an estimated cost savings of $18.5 billion, he added.
Biofuel alliance to be announced
On biofuels, the secretary said support and cooperation on multiple initiatives had been discussed with Brazil, the US, and Indonesia. On the sidelines, officials said Brazil, US, and Indonesia will join the biofuel alliance proposed by India at the ongoing G20 meeting.
More details on the same will be unveiled at the India Energy Week, to begin from February 6 in Bengaluru.
Brazil is considered to be a key partner in India's aim towards achieving 20 per cent ethanol blending by 2025. The country has completed more than 40 years of blending ethanol upwards of 20 per cent.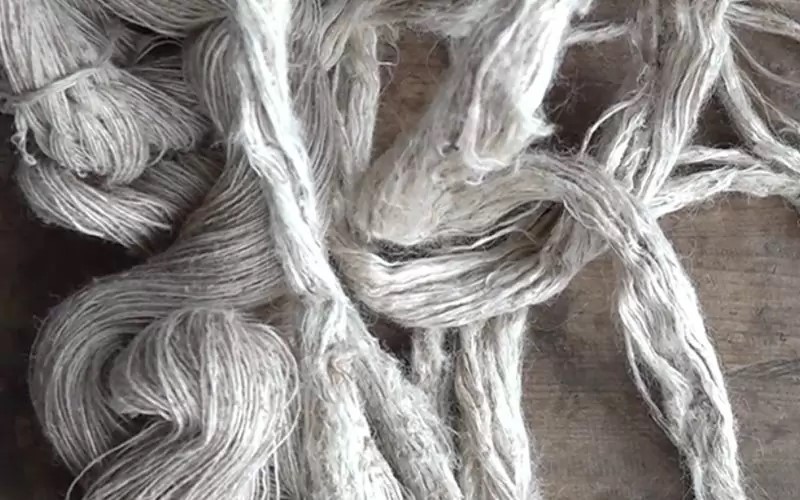 Economy
Nettle plant has traditionally been used to make ropes, jackets, bags and blankets among others. The practice of making yarns from nettle plants lost its popularity in many parts of the country after cotton became easily available. But in Lauri Gewog of Samdrup Jongkhar, people are not only keeping the tradition of producing nettle yarn alive but also making a good income from its sale.
March 28, 2023 | 16:00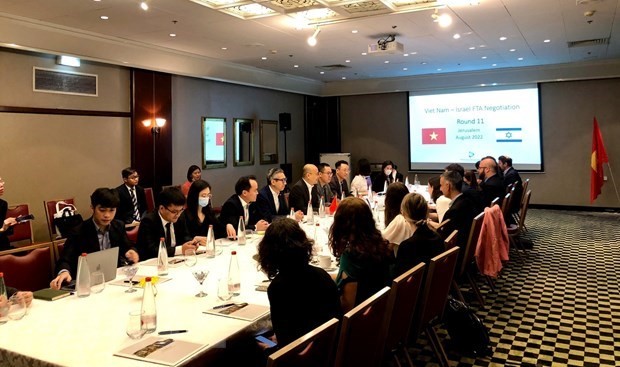 Economy
The signing of Vietnam - Israel Free Trade Agreement will open up many opportunities for Vietnamese businesses, and also new challenges when approaching this market.
March 28, 2023 | 15:15