Introduction of the Vietnam Times
VUFO mainly functionates in friendship establishment and promotion as well as raising up people-to-people friendly relations between Vietnam and other countries.
The Vietnam Times broadcasts news on the significant events nationwide, while deeply engages in a broad range of VUFO's activities.
One of the most important and strategic missions of the Vietnam Times is the dissemination of updates on various activities of internationally non-governmental organizations in Vietnam.
While other press outlets usually broadcast economic, political, cultural organizations, the Government, unions or professional associations, Vietnam Times' news focuses on Vietnamese people diversified features. Our strength thus lies in the objective views of issues, popularity, interaction; practicality, diversity and multi-dimention perspectives.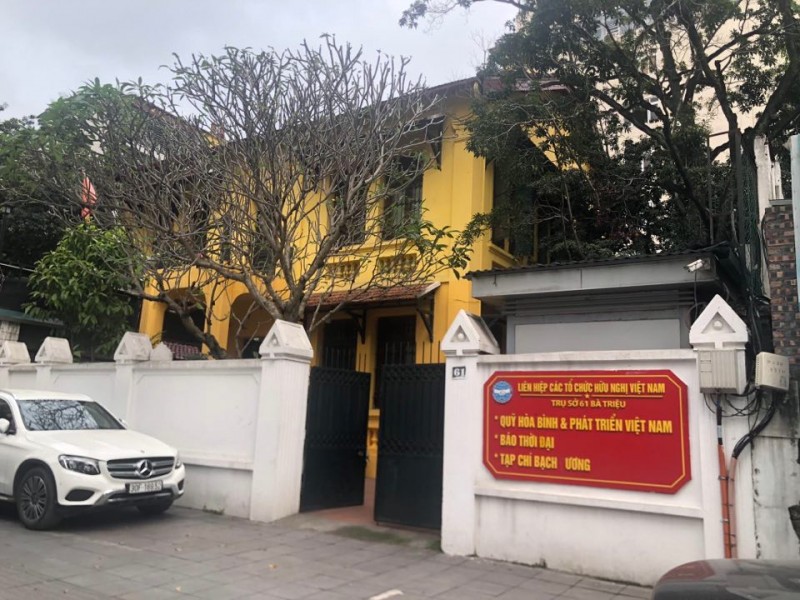 Vietnam times headquater in Hanoi
Specializing in international affairs communication, we therefore regularly connect with domestic readers (individuals, sponsoring agencies, political organizations, researching institute, among others), at the same time well regarded by friends worldwide and overseas Vietnamese.
Besides Vietnamese, Vietnam Times online news is also available in five other languages including: English, Chinese, Russian, Laotian and Khmer. They are ranked the top of nationally legal news outlets published in foreign languages in terms of qualified information and news-updated capability.
Vietnam Times launches news site in Laotian and Khmer language
The Thời Đại (Vietnam Times), the news agency working under the Vietnam Union of Friendship Organizations (VUFO) on June14, 2018 launched its Lao and Khmer language online sites.
The Laotian and Khmer site's address are at huunghivietlao.thoidai.com.vn, and huunghivietnamcampuchia.thoidai.com.vn, respectively.
In addition to being a corner where memories of the beautiful cross-border friendship are kept and shared, the new online sites will serve as the channels where readers can find the latest update on various cooperation activities in economics, culture, education, between the people, organizations and enterprises of Vietnam and those in Laos and Cambodia.
Furthermore, the Laotian and Khmer sites of the Vietnam Times also focus on creating a forum for readers to interact and exchange their viewpoints effectively. The new sites also focus on introducing to readers of Laotian and Khmer languages the dynamic image of Vietnam at present, with various development achievements.
At the same time, the two news sites are the channels bringing the land and people of Laos and Cambodia closer to Vietnamese people.
The Vietnam Times mobilizes supports from investors, sponsors overseas nationals to Vietnamese people for national security and development, peace-maintaining and promoting, prosperity and friendship worldwide.
Our readership are from international affairs agencies; governmental departments, central and local political unions, associations; Vietnamese and foreign enterprises; individuals etc.
The Vietnam Times's printed version has been published for nearly 20 years. The colorful-printed newspaper, consisting or 20 pages, is published on a weekly basis, with 50,000 copies per issue. The newspaper's readership are external affairs agencies; politically central and local authorities; domestic and overseas enterprises; individuals etc.
The Vietnam Times' online news in Vietnamese (http://thoidai.com.vn) has been licensed to operate by the Ministry of Information and Communication since 2014 instead of previously online information site.
Vietnam Times online news launches Russian version
On June 17th, 2016, in Hanoi, the Vietnam Union of Vietnam Frienship Organizaions held a ceremony to launch the Vietnam Times online news' Russian version, which can be found at the address: huunghivietnga.com.vn .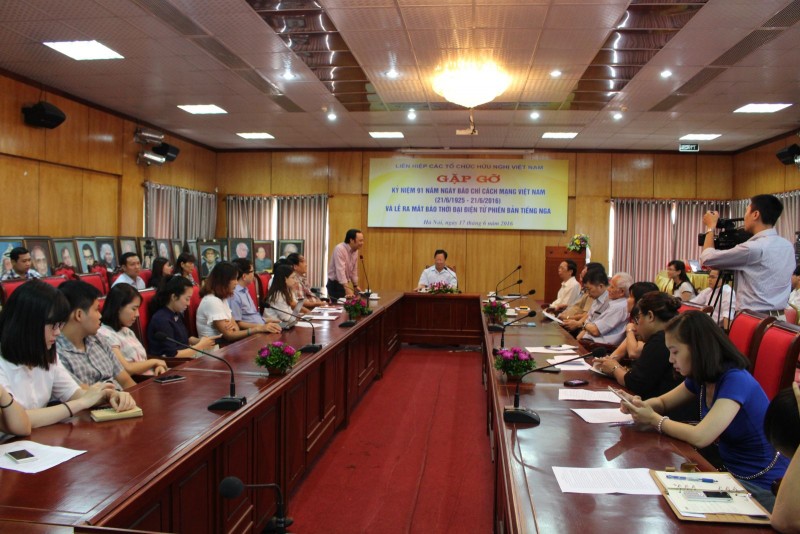 The Russian version has 10 main sections: Political and Social, Economy, Vietnamese Family, Borders and territories, Vietnam – Russia friendship, Russia today, Travel, Friends around the world, World, and Photo reports.
Vietnam Times online news' Russian version was launched to provide information on the guidelines and policies of the Party and the State; and promote the image of the country and Vietnamese people to Russian speaking countries. This is a channel to reflect the friendship and exchange activities of people, enterprises, arts and culture, overseas compatriots' life and political relations between Vietnam and Russian speaking countries.
English: http://vietnamtimes.org.vn/
Chinese: http://shidai.vn/
Russian: http://huunghivietnga.com.vn/
Laotian:http://huunghivietlao.thoidai.com.vn/
Khmer: http://huunghivietnamcampuchia.thoidai.com.vn/
The Vietnam Times press agency's headquarter located at No.61 Ba Trieu Str, Hanoi Capital with over 70 reporters, journalists and staffs, and its representative office is in Ho Chi Minh City, the North East and South regional centre of Vietnam...
The Vietnam Times – English Edition has been founded for 5 years with the initial domain name vietnamfriendship.vn. With a view to meeting new developed demand and unifying both Vietnamese and English editions, the new domain name has been changed to vietnamtimes.org.vn in coexistence with the old one.