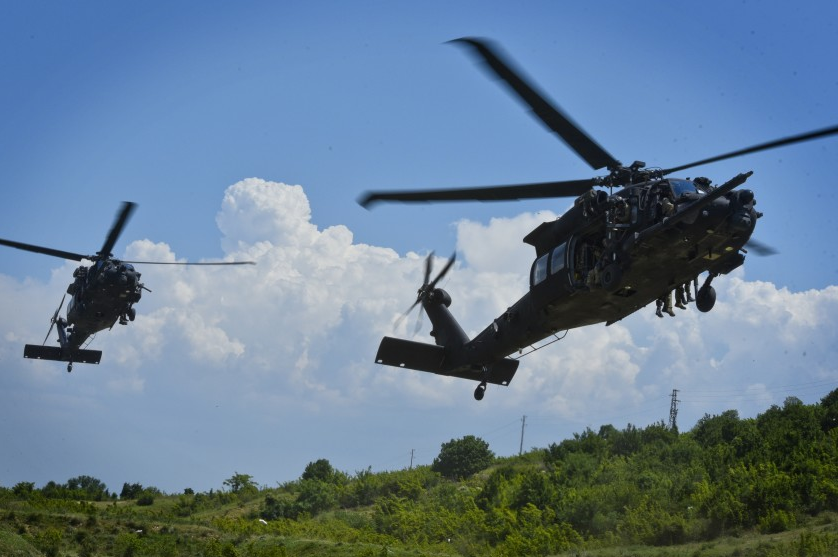 U.S. Army MH-60M Blackhawk helicopters flown by members of the 160th Special Operations Aviation Regiment in 2019. Two soldiers were killed Thursday when a similar aircraft crashed during training on San Clemente Island. (Photo: U.S. Army)
Two soldiers were killed and three injured when their Black Hawk helicopter crashed on San Clemente Island late Thursday, according to a Defense Department official.
The Army's Special Operation's Command said in a statement the incident occurred in the vicinity of Coronado and declined to comment further.
"At this time we are not releasing anything beyond the statement provided," said J. Elise Van Pool, an Army spokeswoman, in an email. "We are still in the process of making next of kin notifications and will not release any additional information until that process is complete." quoted by LA Times.
The incident occurred when the troops' Blackhawk helicopter crashed on San Clemente Island late Thursday, a Defense Department official told the San Diego Union-Tribune.
San Clemente, a U.S. Navy-controlled island 70 miles west of San Diego, has an airfield, a bombing range and a training facility used by special operations units. The island falls under the command of Naval Base Coronado.
San Clemente Island is part of Los Angeles County. The Thursday crash was the second fatal accident involving military personnel there during the last month.
A UH-60 Black Hawk helicopter is seen at Fort Bliss, Texas, Dec. 12, 2017. (Photo: U.S. Army)
Both soldiers were assigned to the 160th Special Operations Aviation Regiment headquartered at Fort Campbell, Ken., the Army said, adding that they will receive the Meritorious Service Medal posthumously.
Three other soldiers were injured in the crash, officials said. The incident is under investigation, reported by Fox News.
Earlier this month, the 1st Marine Expeditionary Force said that seven Marines and one sailor who went missing following a training accident off the coast of San Clemente, Calif., were presumed dead.
That incident occurred when an amphibious assault vehicle carrying 15 Marines and one sailor began to take on water and sink. One of the rescued Marines died and two others were critically injured, officials said at the time, The Time cited.
According to LA Times, Black Hawk helicopters — UH-60s — entered service in the late 1970s but have been updated over the years. Variants of the helicopter are also flown by the Navy, Coast Guard and Air Force.
Valerie Mai