2 Vietnamese women rescued from Chinese abductors
Two Vietnamese women were rescued from Chinese abductors inside a rented boarding house in Las Piñas City on Tuesday night.    
Li Muqin –PHOTO courtesy of NCRPO
Policemen found Pha Ti Khim Yin and Nguyen Thi Than Mai, their hands and legs bound with duct tape, inside a house in Golden Gate Subdivision, Barangay Talon 3, at 8 p.m. on Tuesday, according to the National Capital Region Police Office.One of the Chinese suspects, Li Muqin, was collared, while his compatriot, identified as Zhao Chao, was at large.
The victims told investigators that they met the two Chinese men in an online dating app on Dec. 30.
When they agreed to meet at the Chinese men's boarding house, they were bound and they were told to contact their family members to produce P1 million for their release.
One of the victims, however, managed to send her location through her phone to her cousin, another Vietnamese, who reported the crime to the police. Rising crimes
Li faced charges of kidnapping and serious illegal detention.
Crimes involving Chinese nationals have been steadily rising over the years: from 157 in 2016 to 235 in 2017 and 468 in 2018, according to the Southern Police District (SPD). From Jan. 1 to Dec. 25, 2019, SPD recorded a total of 591 crimes with Chinese nationals as victims or suspects, or both.

Of these numbers, 54 were cases of abduction, illegal detention or kidnapping.

Chinese government officials met last week with representatives of the National Bureau of Investigation to discuss possible "close coordination and cooperation" to track down members of the Chinese mafia behind several incidents of kidnapping and extortion.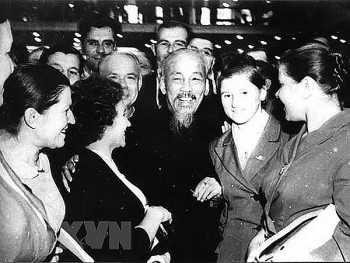 National
Throughout its history Vietnam has come into contact and exchanged with many cultures and civilizations.