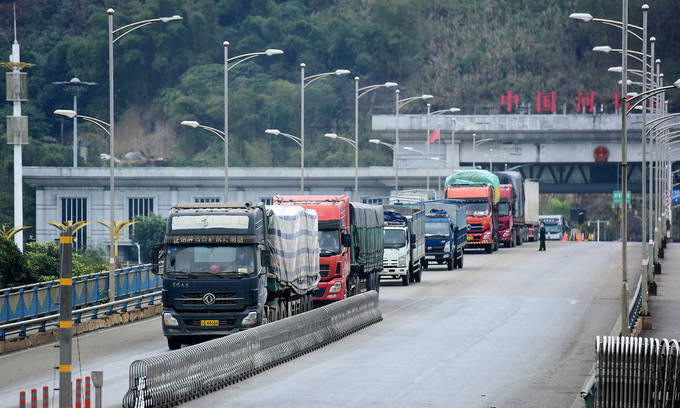 Container trucks enter Vietnam at the Kim Thanh Border Gate No.2 with China in the northern province of Lao Cai in February 2020. Photo: VnExpress
Vietnam Customs will auction 200 containers, many of them with counterfeit goods from China, which have remained unclaimed for four months.
Individuals and businesses have expressed interest in buying them, but customs authorities are determined to publicly auction them, customs chief Nguyen Van Can said at a recent meeting.
In September, authorities had seized the containers at the Kim Thanh International Border Gate in Lao Cai province and found items such as clothes tagged with 'Made in Vietnam' labels and knockoffs of popular brands like Gucci and Adidas, according to VnExpress.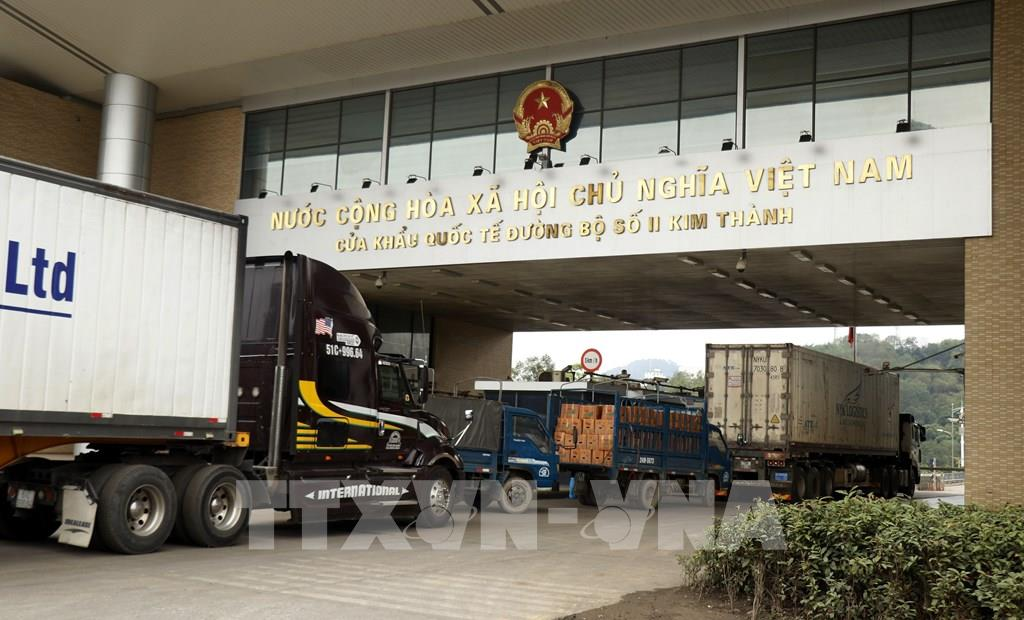 Kim Thanh International Border Gate in Lao Cai province. Photo: VNA
There were also used electronic items such as amplifiers, speakers and air conditioners, whose imports are prohibited.
Cosmetics, chicken feet, cookies, and traditional Chinese medicines, products that need to meet certain conditions to enter Vietnam, were also found.
Data from the Vietnamese Ministry of Industry and Trade show that the two countries' trade reached 117.09 billion USD during January-November, including 43.145 billion USD of Vietnam's exports to (up 16 percent year on year) and 73.945 billion USD of imports from China (up 7.9 percent).
Vietnam now ranks seventh in the world and first in ASEAN among trading partners of China, VNA reported./.
Rosy Huong