5 Best Beer Cities For Beer Lovers in The World
Beer is one of the most famous alcohol drinks in the world, and some of the big cities have the best beer and breweries ever. Here is 5 best beer cities for beer lovers and visitors to have a glass of beer with their friends.
Brewed by ancient tribes, monks and mustachioed hipsters alike, beer is one of the oldest beverages in the world (and one of the most widely consumed). So it's no surprise that people will travel far and wide for that perfect, sudsy sip.
After a pint of your own? There's sure to be a locale that you've missed on your rounds. Here are 10 of our top-of-the-hops beer destinations, from big-time American factory towns to major European pub hubs.
1. Brussels, Belgium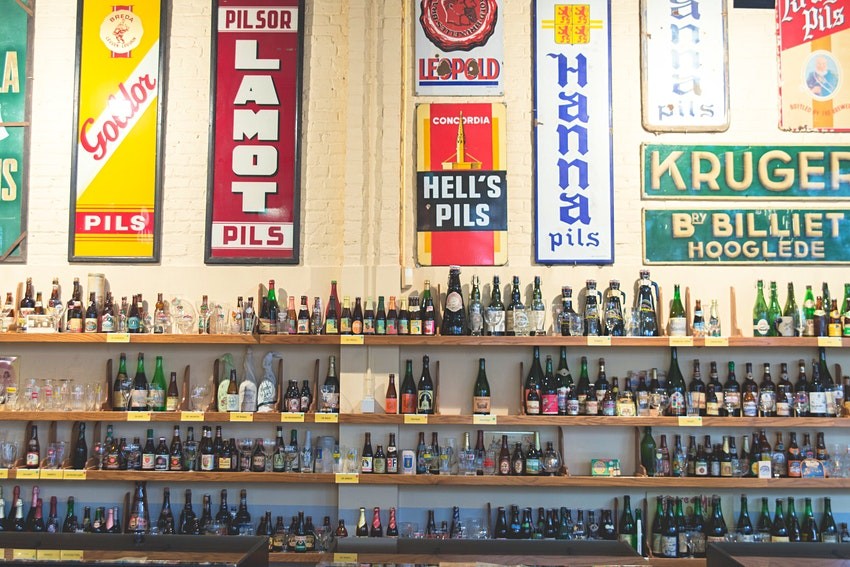 This lesser-known Brussels beer museum is a must for memorabilia fans © Analia Glogowski / Lonely Planet
Even before a drink, the figures are staggering: in a country of 11 million inhabitants, there are more than 260 breweries in Belgium, conjuring and concocting anywhere between 500 and 2000 different beers at any time.
So while it might be easy to get a beer in Brussels, it's hard to know where to begin – fortunately, the city's edifying museums, historical bars and carefully-crafted brewery tours can help. Here's everything you've ever wanted to know about beer in the Belgian capital, but were too tipsy to ask.
No other country can pride itself on such a sheer variety of beer styles, nuanced flavours and fermentation varieties as Belgium. From the nation's six Trappist-Cistercian breweries (where monks have been brewing beer the same way for centuries) to the modern Leuven Institute for Beer Research (where scientists and robots combine to optimise production processes), perfecting beer is a time-honoured tradition.
In general, Belgian beers are strong ales, best enjoyed at a leisurely pace. The most popular are Trappist and Abbey beers. All Trappist beers are Abbey beers, but not all Abbey beers are Trappist. Try remembering that after a tipple or two! Certified Trappist beers must be brewed by the monks themselves. Out of the 11 Trappist abbeys left in the world, six are in Belgium. Unfortunately, none of these are in Brussels, but fortunately, you can taste most of them in Brussels plethora of pubs and bars.
Amberbier is another Belgian classic. Slightly hoppy, malty and fruity, pilsners are low-fermentation beers and probably the most commonly consumed; think Jupiler, Maes and Stella Artois. Keep an eye out for the notorious Struise Black Damnation VI – a concoction by De Struise Brouwers. At a daunting 39%, it's considered one of the strongest beers in the world.
2. Munich, Germany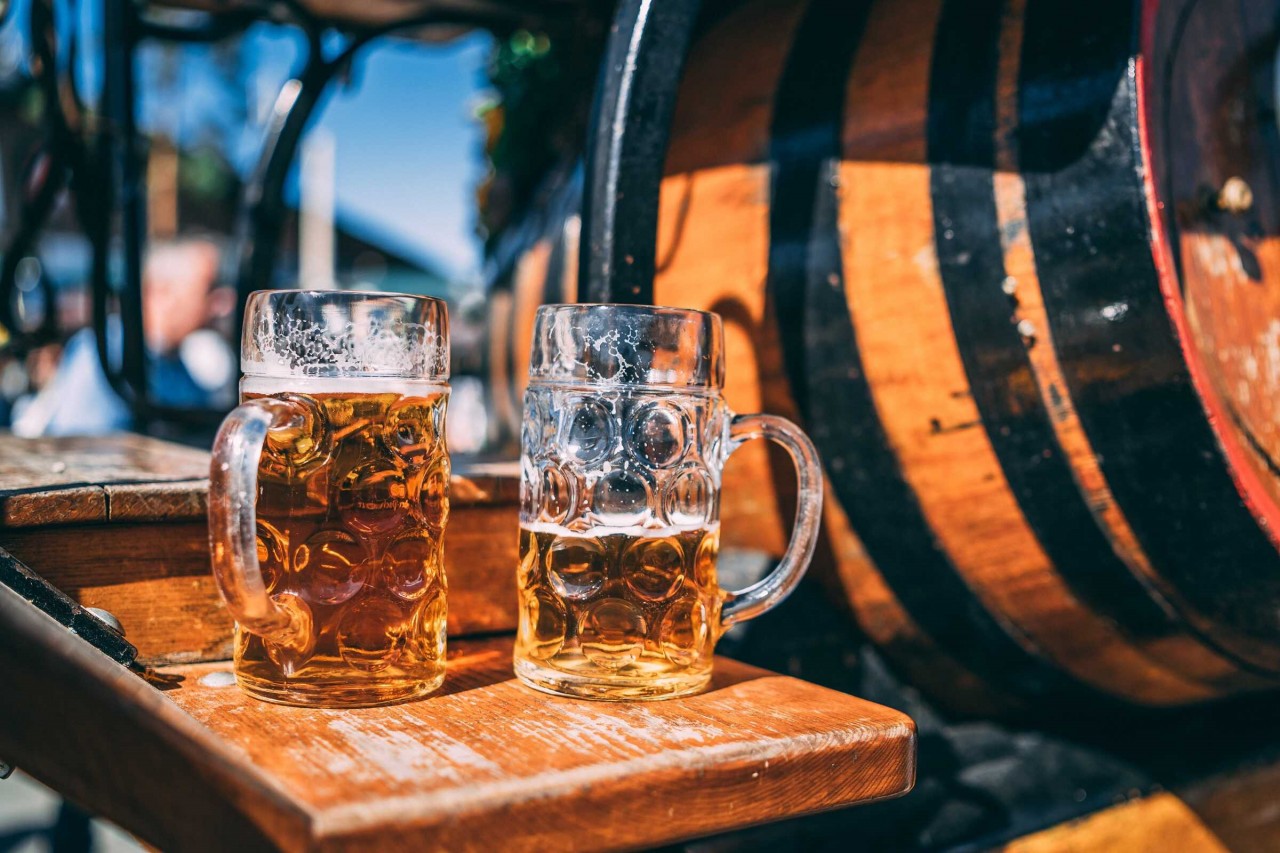 Photo: Oktoberfest 2021
We'd be remiss if we didn't mention Oktoberfest, Munich's 16-day festival dedicated to everything beer. A whopping 7 million liters are served annually in a multitude of tents, alongside Bavarian specialties (think bratwurst, dumplings, and mackerel), all to the tune of clinking steins and pounding oompah bands. (This helpful Wired guide can help you navigate the masses.) If you can't make Munich in the fall, brewery tours abound year-round; check out the popular Paulaner and Erdinger tours.
Oktoberfest may get 6 million visitors at once, but Munich's beer gardens are world-renowned as well. Pull up one of the 5,000 seats at Augustiner-Keller Biergarten, one of Munich's oldest, and soak up some Bavarian sunshine outdoors. Prost!
The 'Strong Beer Time' originally developed to make the fasting season of Lent more bearable. It's thought monks brewed more potent beer at this time to make up for the meagre rations they consumed, and the locals were more than willing to join them. Today the Starkbierzeit has turned into another mini-Oktoberfest (for beer fans it conveniently falls between Oktoberfest and the opening of the city's beer gardens), celebrated with beverages containing almost 8% alcohol. The most famous of these is Salvator, pumped with abandon by the Paulaner brewery. To join in the inebriated revelry of the Starkbierzeit, head to the Augustinerkeller, Nockherberg and the Löwenbräukeller.
3. Amsterdam, Netherlands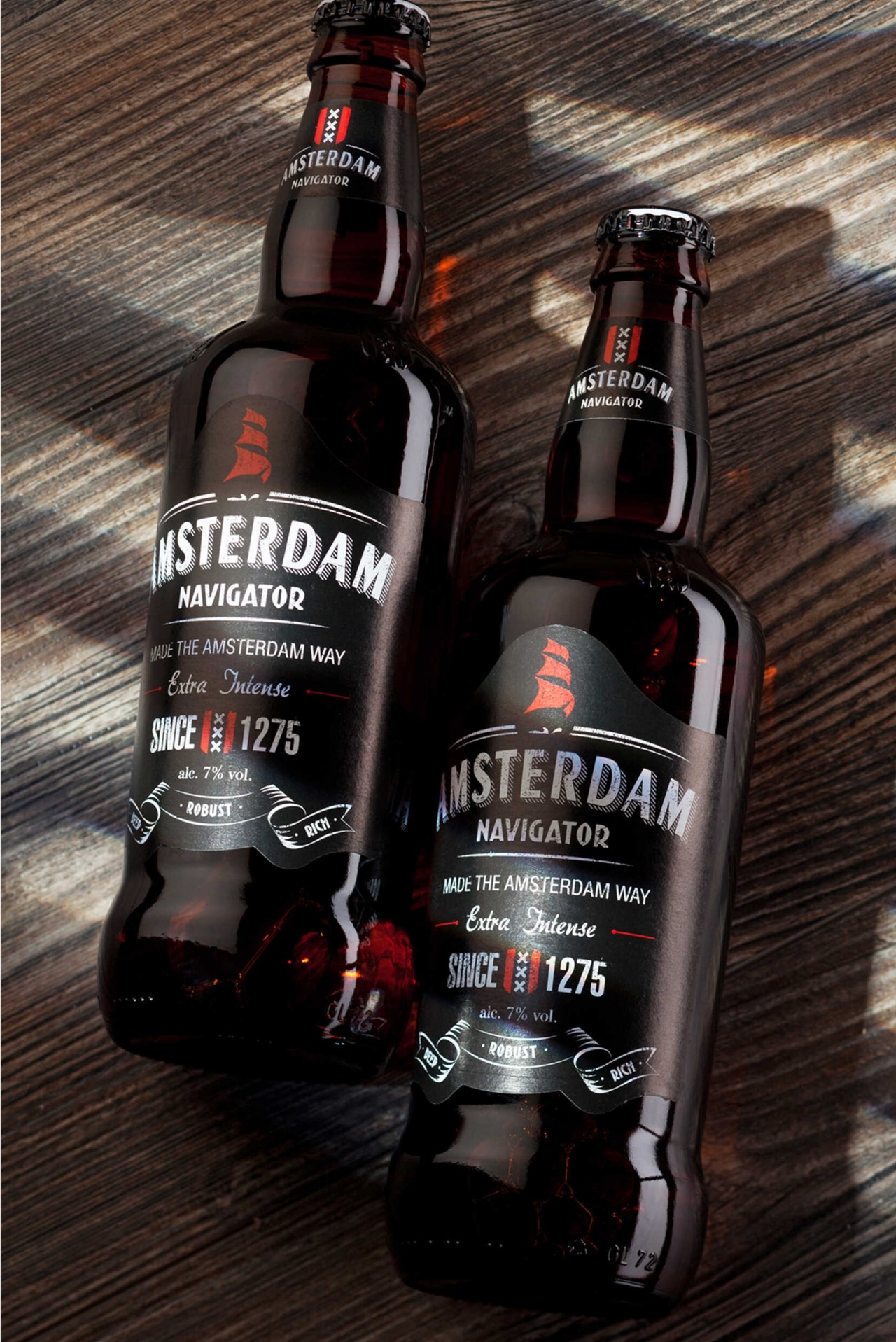 Photo: Svoemnenie
With its proximity to the brewing hub of Belgium and canals that have long functioned as major shipping avenues, Amsterdam has a history soaked in the production and export of beer—most popularly, the city's own Heineken and Amstel brands, and Grolsch, with roots in nearby Groenlo. Take a trip to the Heineken Experience, a slick, self-guided tour that includes interactive displays and a peek at the old brewing stills. Brouwerij 't IJ, a brewery that offers unfiltered, top-fermented libations, has a less touristy tasting room and pub.
Amsterdam is famous for its bruin cafes, or "brown bars," traditional Dutch dives that are best when dark, carpeted, candlelit, and crowd-free. Linger for hours over a newspaper and a pint at centrally located Cafe de Wetering or at the art nouveau Cafe 't Smalle. The bartenders will leave you undisturbed, and a slow pace is even appreciated.
When walking around Amsterdam, you can explore all the different breweries: Oedipus, Two Chefs Brewing, Butcher's Tears and many more. Most of these breweries have the opportunity to taste their beer on location, and like to have nice beers outside the touristic part of Amsterdam? Visit Tolbar in neighborhood "De Pijp".
4. Dublin, Ireland
Photo: Brewbound
Ireland, despite being a relatively small island nation, has been a brewing powerhouse for centuries. Ireland's contributions to worldwide beer culture have been immense, and in many parts of the world the idea of the Irish pub, whether genuine or faux, remains surprisingly evocative. Ireland's beer history, just as its overall history has always been, is inextricably intertwined with that of England. From the 12th-century colonization of Ireland by the English to the 1801 Act of Union, the famines and independence movements in the 19th century, and the Anglo-Irish treaty of 1921, England has had a large influence over many aspects of Irish life, including its beer.
The earliest form of beoir (Gaelic for beer) in Ireland is believed to have been brewed in the Bronze Age. The discovery of a possible brewery site, a fulacht fiadh (grass-covered mound), by archaeologists Declan Moore and Billy Quinn in Cardarragh, Co. Galway, led to the test brewing of a gruit (a beer flavored with plants and herbs but not hops) in 2001. Ingredients were barley, bog myrtle, meadowsweet, water, and yeast, resulting in a beer said to be "drinkable and worthy of our ancestor's efforts."
Ireland's most famous and most recognizable beer brand, without a doubt, is the iconic Guinness. Arthur Guinness (1725–1807) had started brewing in 1756 and his eponymous brewery has gone on to dominate Irish brewing and become a world force. He set up St. James's Gate brewery, set by the river Liffey, in Dublin in 1759. His first exports to England were 6.5 barrels of bitter, in 1769. Guinness ended his production of bitter in 1799 and concentrated instead on his porter, which he had introduced in 1778. That porter remained in production for almost 2 centuries, until 1974.
5. Prague, Czech Republic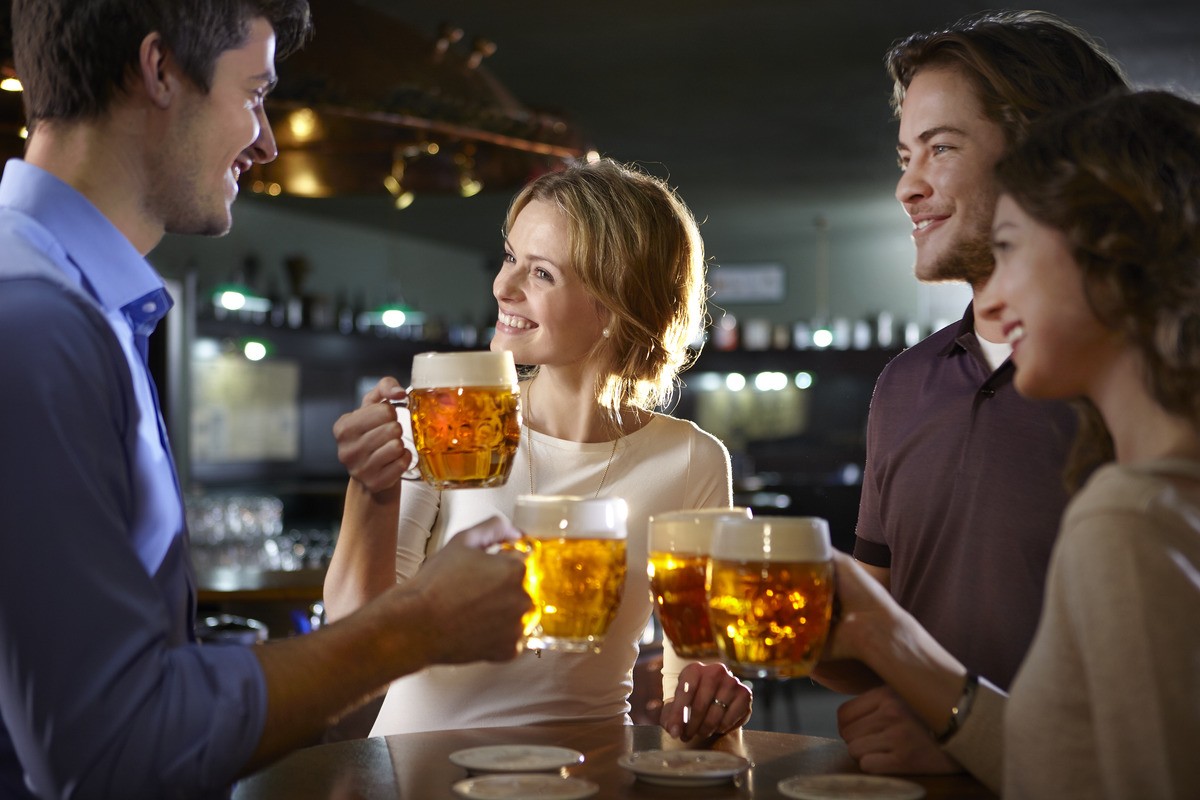 Photo: Getty Images
Had a Budweiser lately? You can thank the Czech. Pilsner, a type of pale lager, was invented in the town of Pilsen, near Prague. Try a freshly brewed cold one at the Pilsner Urquell Brewery, one of the few places you can sample a cask-conditioned, non-pasteurized beer similar to what 19th-century drinkers tasted. If you want to taste more than the Czechs' most famous export, visit during Prague's 17-day Czech Beer Festival for traditional fare, live music, and costumed servers pouring more than 70 brands of domestic beer.
In recent years, there is a great renaissance of beer, associated with the opening of new regional breweries and mini breweries. Also the diversity of beer production is extended. Nowadays there is already about 250 Breweries of all sizes in Czech Republic.
Nightlife hot spot Prague is as famous for its brewpubs and beer halls as it is for its dance clubs. U Fleku, which earns top marks from BeerAdvocate.com, is a sprawling tavern that serves its own dark, hoppy lagers. It's been in business since 1499, and insiders say the service is as surly -- and the beers as wonderful -- as ever.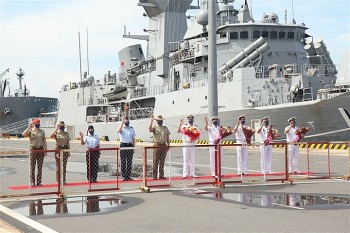 Friendship
Australian warships, amphibious assault ship HMAS Canberra, missile frigate HMAS Anzac and tanker HMAS Sirius, arrived in Vietnam as part of the Indo-Pacific Endeavour 2021.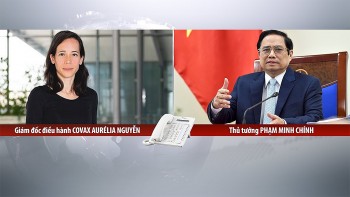 Focus
Prime Minister Pham Minh Chinh on September 20 asked the COVAX Facility to quickly allocate Covid-19 vaccines to Vietnam.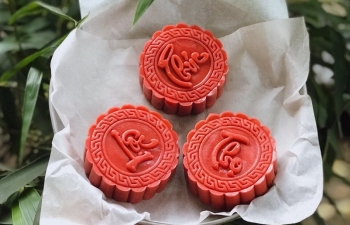 Viet's Home
As the Mid-Autumn festival is approaching, many Vietnamese youngsters choose to bake mooncakes on their own instead of buying them, making for a memorable holiday moment.