American, Inspired Vietnamese Identity, Creates Dynamic Adverts
Nick Stillittano, an American guy, shares his journey with the Vietnamese team to win international awards.
Nick Stillittano (27 years old, from the US) is a media representative of an advertising company in Ho Chi Minh City. Nick and his colleagues often combine Vietnamese identity with cultural diversity to create unique products. Through his creativity and Vietnam's iconic sights, his team won many international awards for their work.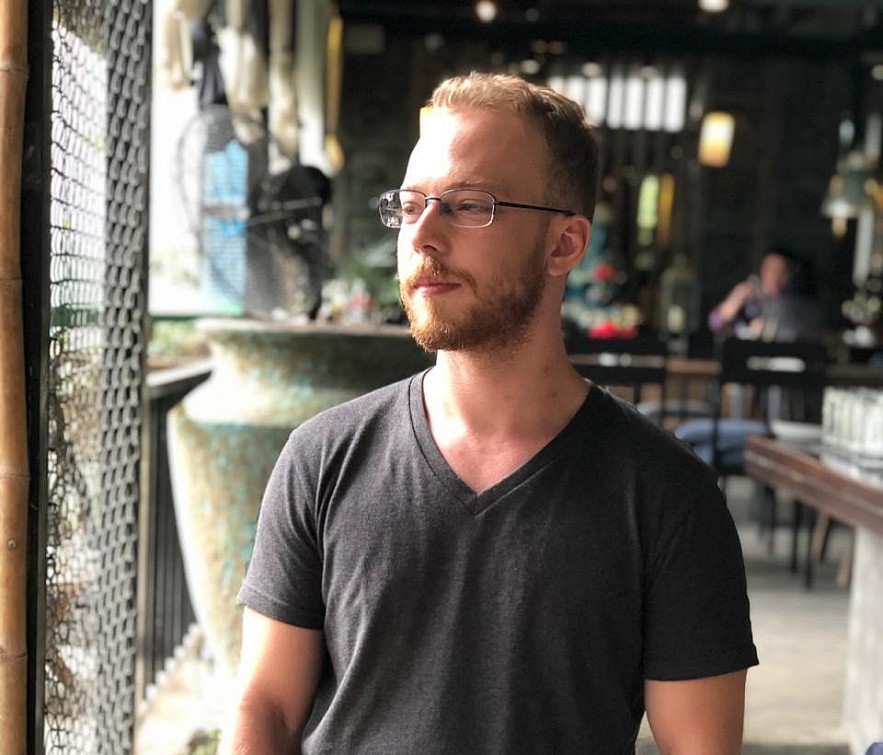 Nick Stillittano, a media representative, is working and living in Ho Chi Minh City. Photo: Zing
Nick Stillittano moved to Ho Chi Minh City to live and work, over 1.5 years ago, right before the Covid-19 outbreak.
"I feel lucky to have found a second home at Happiness Saigon, a creative consulting firm for brands in Vietnam. Working as a creative has given me many opportunities to try at the world of advertising," Nick shared.
"I often meet with customers to find out their real difficulties and needs, thereby finding solutions to business problems. In addition, I also work with colleagues in the team to accelerate the idea development process, ensuring quality for each campaign," Nick added.
His creativity based on Vietnamese identity
Where he works - Happiness Saigon, everyone has a voice and equal rights. "In my opinion, the best ideas often come from a liberal environment where all members are respected and free to express themselves," Nick expressed in his writing.
Happiness Saigon is an award-winning Creative Connectivity Agency, based in Saigon - Vietnam, and Brussels - Belgium. His team members at Happiness Saigon are from over 10 different countries. They all strive to build a diverse, unique office culture.
"Thanks to that, my colleagues and I could bring a variety of perspectives from all over the world to the brand, harmonize with the local culture - Vietnam," Nick shared.
Happiness Saigon is widely known for helping brands build brands and increase sales through emotional campaigns. In each project, Nick has half Vietnamese team members and the other half is foreign to carry out the plan, and they all have the same understanding of the client's field.
"We've launched many campaigns with elements of this country in mind. Most of them convey positive messages, helping the community," said Nick Stillittano.
"One of them is a project of creative consulting for small businesses with leaflets and decals stuck on power poles - a feature of Ho Chi Minh City for many years," Nick described.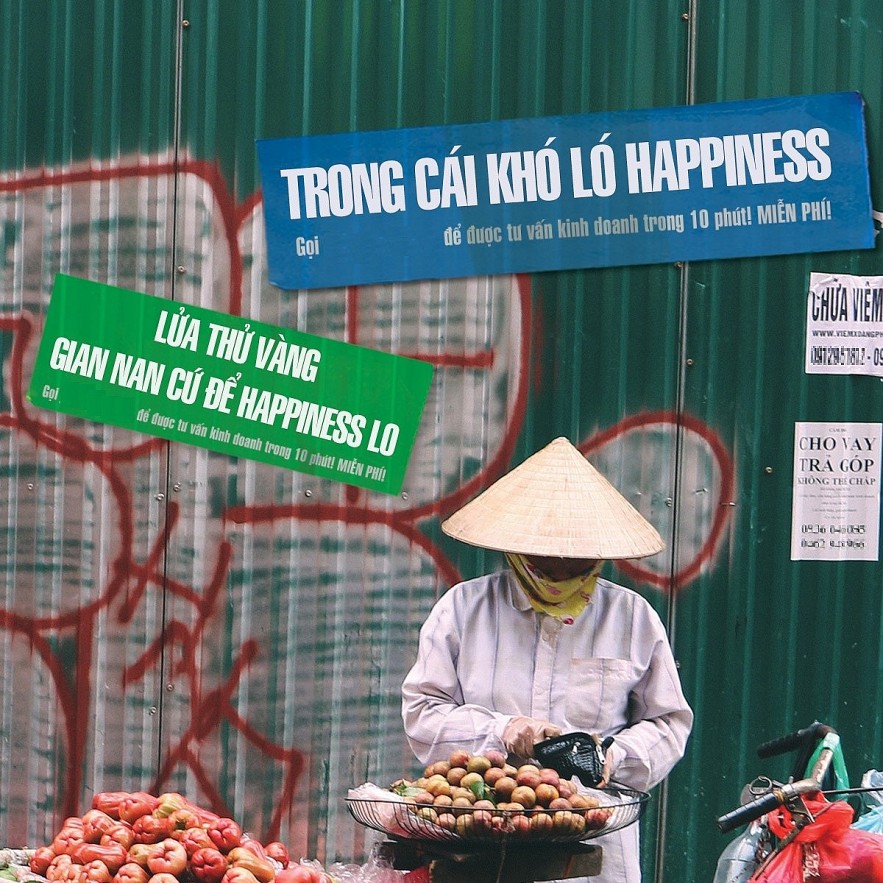 Nick Stillittano and his colleagues focused on Vietnamese identity and culture when developing ideas. Photo: Zing
In the past, Happiness Saigon also had the opportunity to work with UNICEF in a campaign called Mô tô thùng to raise awareness about the problem of environmental pollution and call for people to directly participate in this solution.
"We love Vietnam and that's the way to express our love for the S-shaped land," Nick Stillittano said.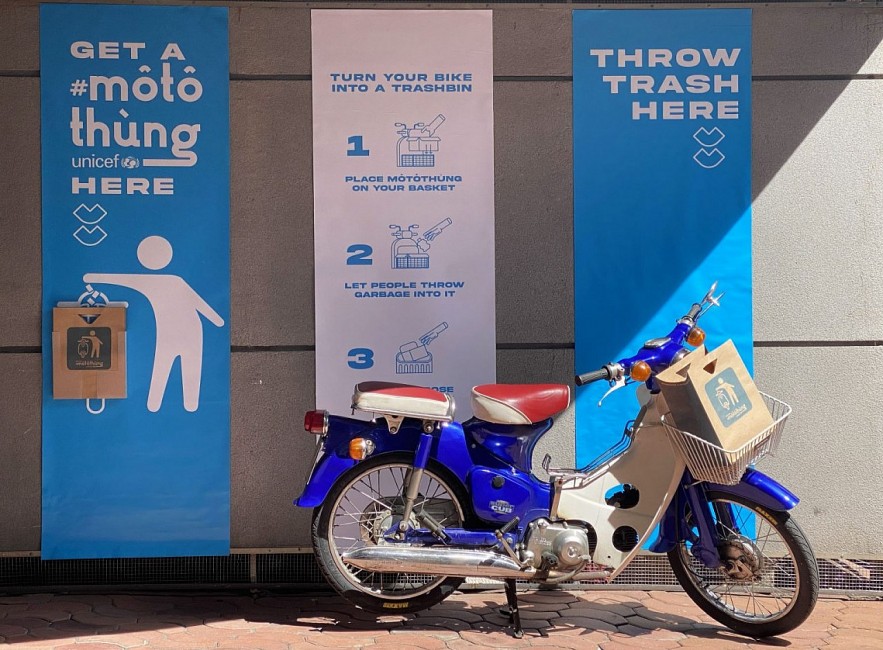 Mô tô thùng campaign with the ultimate goal is to bring a greener, cleaner environment for all children. Photo: Happiness Saigon Agency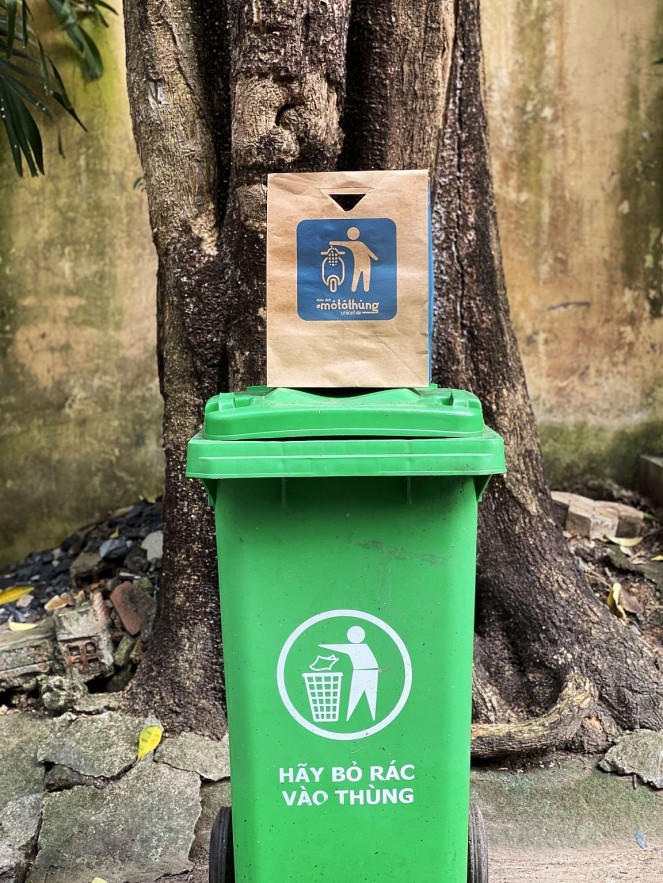 Mô tô thùng represents a "Time for a change!" awareness of the environment. Photo: Happiness Saigon Agency
Nick also share that in all additions to the free Vietnamese lessons, he learned a lot of interesting things about the Vietnamese culture when he heard his colleagues tell stories, at parties or when people laughed at him because of his bad pronunciation.
"Thanks to everyone's warm welcome, I think 90% of the foreign employees at my company are about to become 'real locals'," Nick Stillittano expressed with the true love he has for Vietnam.
A mark in an international arena
Lay's Crispy Subtitle, an AI-powered Google Chrome extension for YouTube, is the project that Nick is most proud of when working with his colleagues in Vietnam. The idea comes from an ironic problem that everyone has encountered. That's when the sound of chewing potato chips drowns out the sound of the video you're watching, causing users to miss the thrilling parts and feel annoying because they have to use greasy fingers to increase or decrease the volume on the laptop.
When the campaign was still in its infancy, he helped the team to plan the production and launch it in Vietnam. He shares that at the beginning they had to identify the brand's challenge, the marketing-communication solution, and how to deliver the message, and then implement specific timelines.
"For this project, it took me and my team over a year from inception to completion," Nick Stillittano said.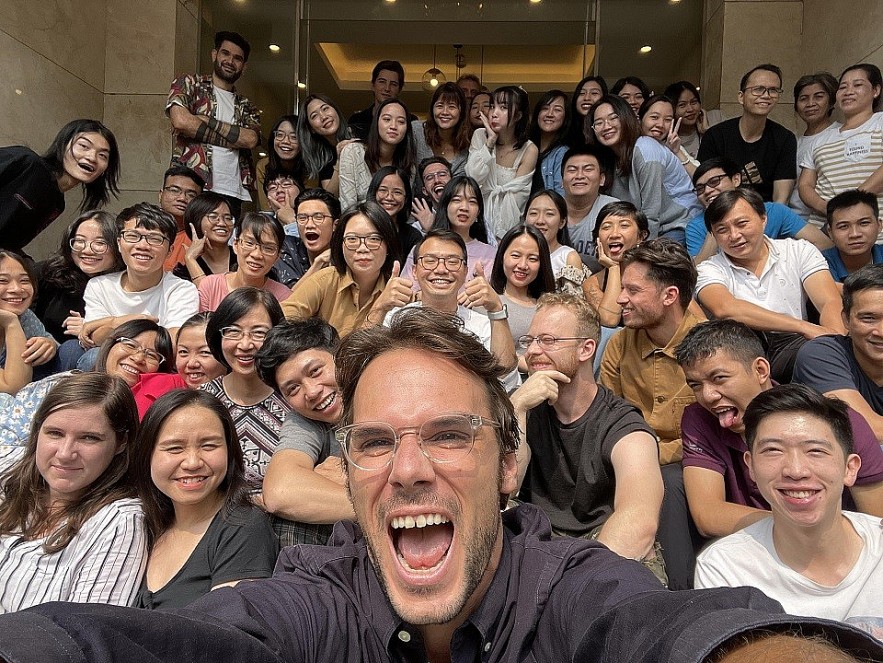 The 27-year-old American Nick Stillittano said that most interesting ideas come from Vietnamese colleagues. Photo: Zing
The production process is quite complicated. In order for the app to automatically activate subtitles when it detects that a viewer is chewing on chips, we had to raise an 'AI' and teach it to learn more than 178 hours of crispy sound recordings.
The most important factor is to make sure that the plugin works really well. Therefore, his team put a lot of effort and love into this campaign to make it both relatable and surprising to viewers.
Fortunately, the product was well received by the audience. In Nick's opinion, the ads with creative ideas will be more profound than the traditional form, focusing only on product features. "That's why our idea is popular not only in Vietnam but also globally," Nick shares.
From that success, on August 27, the whole team broke down when they received the notification that they had passed 20,000 entries to win the Grand Prix - the most important award in the Radio/Audio category of the creative festival Ad Stars - which is known as the World Advertising Olympiad.
This is also the first time ever that a Vietnamese advertising agency has spectacularly won Grand Prix, especially when being listed among strong competitors from the UK, USA, Korea, China, etc.
Nick Stillittano told, "I remember watching the awards ceremony online, everyone cheering every time our names were mentioned. This award proves that nothing is impossible. I always believe that the Vietnamese advertising industry has all the necessary elements to shine."
"In the coming years, we hope to appear and be recognized at more international events, together with other agencies in Vietnam," expresses his wishes to the future of the Vietnamese advertising industry.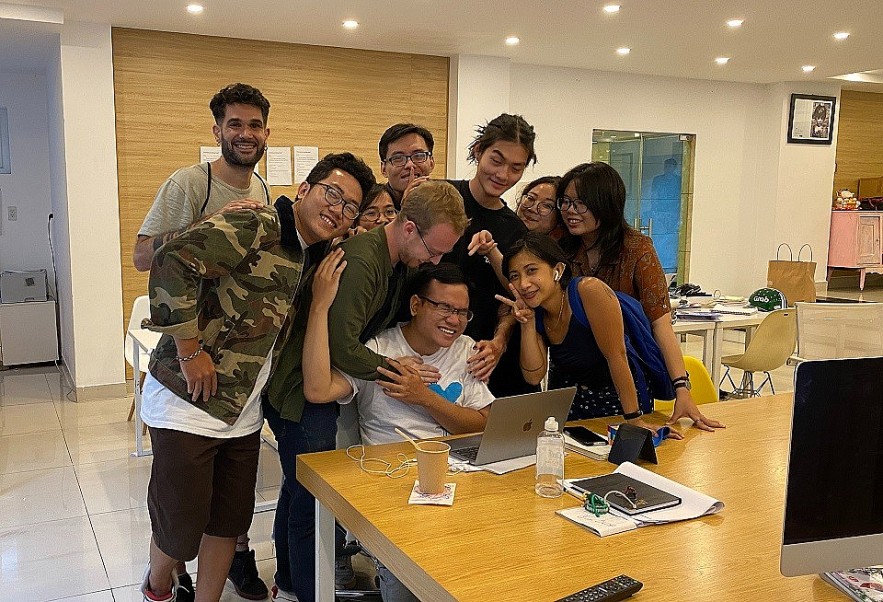 Nick Stillittanohas unforgettable memories of working in Vietnam. Photo: Zing
The Covid-19 pandemic has greatly affected the work of the whole team. Nick expresses, "But I still feel fortunate to be able to "work from home" without cutting staff or income. We quickly adapt to the new way of working and are ready to support each other when someone is having difficulty."
Currently, his colleagues and himself always keep a cheerful and optimistic spirit to look forward to the day when they can return to the office when the epidemic in the city gets better.
Zing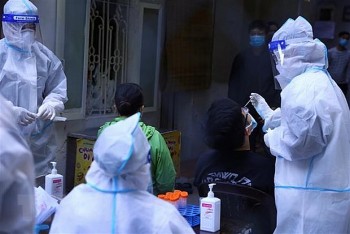 Focus
Vietnam's Covid-19 death toll is now 26,483, or 2 percent of total cases. More than 7,000 coronavirus patients nationwide are in serious condition, with 741 requiring invasive ventilation and 20 on life support.